About
I enjoy teaching beginners and others who don't think they are artistic I teach artistic expression through painting, acrylic abstract, collage, watercolor, dot Mandalas, rock painting, resin coatings and projects, mixed media and more.
My art practice is theraputic by nature. Mandalas are a great option to dispell anxiety, chaos and uncertainty. Paint Pouring can be used to process control issues and radical acceptance. I use mindfulness, DBT skills, and other behavior modification techniques to encourage positive outcomes and increased connection to the Self and divine.
I can do zoom type sessions (several of my recommendations include "easy to follow along", well explained, interactive, and fun experience) or In person, Painting in the park and meeting new people is a wonderful way to spend a Saturday afternoon or in a local coffee shop. I enjoy one on one and groups as well. Mostly I just love showing people that they really are artistic and creative.
Meeting people that say they aren't creative is my favorite challenge because I can expose them to a whole new world of expression, meaningful expression with a piece of art to show for it.
---
---
Photos and videos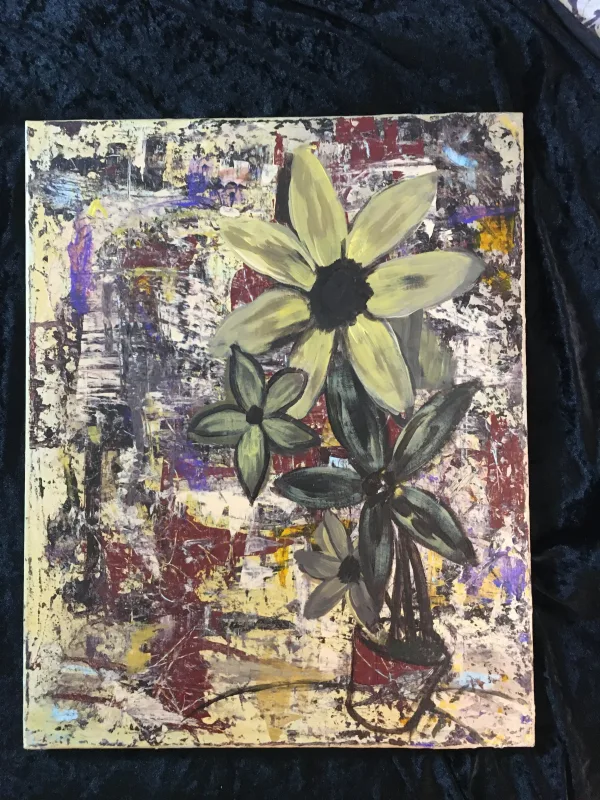 ---
Reviews
---
She is an incredibly talented, beautiful artist!
July 01, 2021
---
Frequently asked questions
What is your typical process for working with a new student?
First it's all about getting to know where we are and where we are going then it is all about practicing, exploring, experimenting, being intuitive and getting in touch with that piece of you screaming for expression. I work with a mindfulness practice for creating a safe environment for your inner child to come out and play!
Technique is what you learn after all the fun of learning the medium!
---
Services offered