About
My name is Coach Devon "Rich" Richardson and I have been providing basketball skill development for youth to professional athletes for the past six years. My focus is on developing efficient pace-oriented basketball skills needed to be successful at the higher levels of basketball. This includes dribbling with a purpose, understanding how a defender will read and react to your movements, and teaching how to dictate where the defense goes. I also train in shooting mechanics, including footwork, catch and shoot development, and quick release. All aimed at creating the smoothest most efficient game possible.
I have been a basketball coach for over 10 years at the High School and College level. I am currently a collegiate coach who has developed several D1 and professional athletes. In that span, I have rebuilt several programs from bottom feeders of the conference to consistent postseason favorites.
My relationships have allowed me to work as a player development trainer at an NBA team's summer minicamp as well as a coach and skills trainer with a top AAU program in LA. I have worked at many youths and High School skills camp where players from all across North America came to compete and train. I am currently in the planning period of training at a newly built basketball academy for NBA Africa in Ghana, where I will be responsible for training the top prospects in the region.
Hard work beats talent every time, my biggest joy is finding a player's untapped potential and developing it to become the best player possible. It is a very special feeling seeing a player build confidence due to putting in the work needed to be successful.
---
Highlights
Payment methods
Cash, Venmo, Apple Pay, Zelle
---
Details
Athlete's age
14 – 18 years old, 19 – 25 years old, 26 – 45 years old, 46 – 65 years old, Over 65 years old
Years experience
2 – 5 years, 5 – 7 years, 7+ years
Skills to improve
Shooting, Ball handling, Rebounding, Passing, Agility, I can make recommendations
---
Photos and videos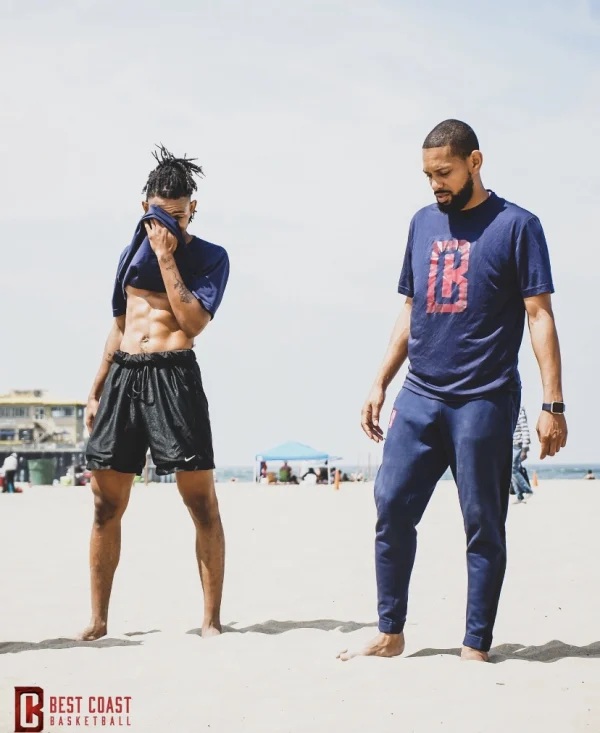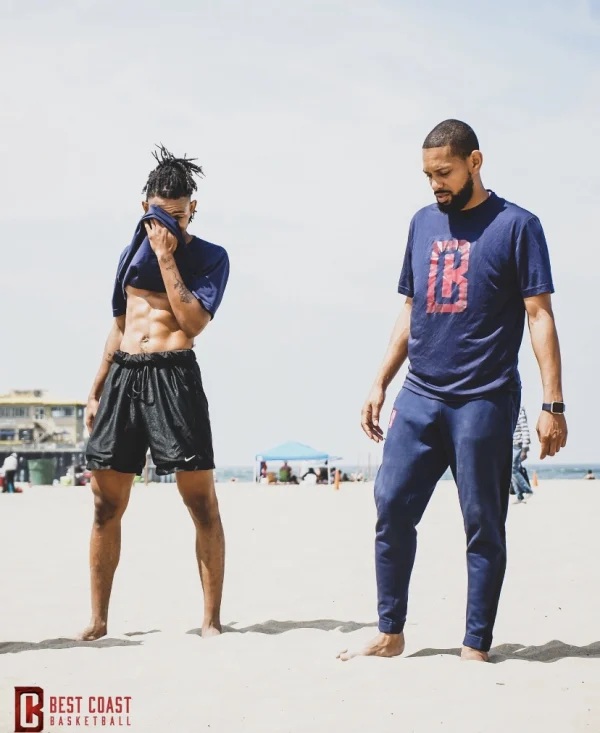 ---
Reviews
---
one of the best coaches to workout with. It's all about the details and coach Rich is all about that. He wants to see you succeed, you just have to trust him and be willing to work.
April 25, 2020
---
Rich skills training prepares you become a better athlete each everyday . Teaches you all the ins and outs to be the best you can be . Rich skills training gets you in the best shape and pushes you to your full potential and you will reach a level you never thought you could reach . It is a challenge but if it was easy everyone would do it ! Be Great!
April 25, 2020
---
His knowledge and experience. It makes a difference. The detailed way he trains and the way he thoroughly explains things he trying to teach you.
April 25, 2020
---
Took my son to work out with him and noticed how he pays attention to every detail. Thanks coach
April 25, 2020
---
He's an excellent trainer. He really works with you and makes sure that you understand the concepts. He does game like drills and situations that help you improve a lot.
April 25, 2020
---
After the first training session, my son had with Coach Rich his confidence and eagerness to train went through the roof. Before Coach Rich, my son loved the game of basketball but he was very hesitant to play with others. Rich allowed him to make mistakes and explained why what he was teaching was the better way. After a year with Coach Rich my son went from a kid who only played in blowouts into a real contributor on his team.
April 25, 2020
---
Frequently asked questions
What is your typical process for working with a new student?
1. Have an introductory meeting to gain an understanding of what the student goals are and the timeframe to complete them.
2. Have a general workout to determine what base of skill the student has.
3. Give the student a thorough assessment of strengths and weaknesses.
4. Develop a plan of action based on the player's skill, time frame, and level of commitment.
---
Services offered