About
People come to music for a great number of reasons, consequently I tailor my lessons to each individual student's needs and wants.
We learn different ways. Some of us are more visual, some more tactile, some more intuitive, some more cerebral, etc. Understanding this allows me to adapt to each student's most natural mode of learning so that the material is grasped more easily (therefore more quickly), and so that it is retained longer.
I would be honored to share my musical experience and knowledge with you.
---
Highlights
Payment methods
Check, Venmo, Paypal, Zelle
---
Details
Instrument(s)
Piano, Violin, Guitar, Drum, Cello, Other, Student does not play an instrument
Experience level
No experience, Beginner, Intermediate, Advanced
Students age
14 - 17 years old, 18 - 25 years old, 26 - 44 years old, 45 - 64 years old, 65 or older
Interest(s)
Fundamentals (pitch, rhythm, chords, etc.), Harmonization, Counterpoint, Music subjects (notation, analysis, ear training), Other
Lesson length
30 minutes, 45 minutes, 60 minutes
---
Photos and videos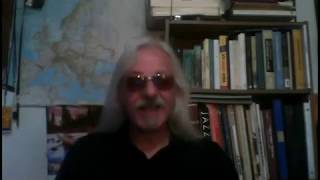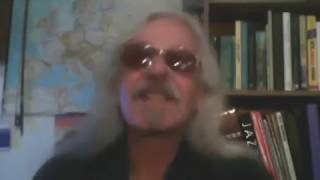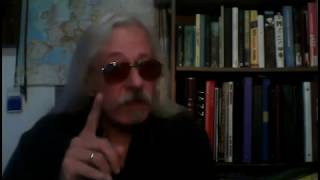 ---
Reviews
---
Jeff is not only an incredibly talented musician, but an awesome teacher and person. I started out with no piano experience and he got me up to speed quickly, especially on improv. His teaching style is very easy to respond to. I had to take a break for life reasons but will be back as soon as possible! Thanks Jeff :)
October 03, 2023
---
Jeff has been so kind and patient with my daughter and her violin lessons. We had previously taken a nine month break after her last instructor and Jeff has been able to make music fun again. You can tell he's not just passionate about music but about helping others to love and appreciate it as well, which in my opinion is what makes a great instructor.
May 11, 2023
---
Very precise guidance both musically and on the mechanics of instrumental play. Jeff has wide knowledge of music genre, a deep understanding in the harmonica, and he communicates especially efficiently. Knows his stuff and has been very helpful to me.
May 03, 2023
---
Jeff is knowledgeable in many instruments, style, and music theory. He has traveled and performed in many countries and understands cultural nuances. In addition, he is warm, humble, and patient. He is fair with his scheduling and pricing. My only regret is having to cancel on him due to unavoidable life changes. Ill go back with him when I am able.
---
Jeff was fantastic. To begin with, he was very knowledgeable, about both practice and theory. His instruction was clear, he went over our weekly lesson tasks slowly and made sure I fully understood each step before moving forward. He was sensitive to my needs and helped me work out a lesson plan that addressed what I wanted to learn. He provided tips and tricks, outside our regular lesson progression, that can only be learned from someone with his broad professional musician experience! He was patient and above all he was a lot of fun to work with. I had to stop for personal reasons, and regret having to move on. In other words, I unequivocally endorse Jeff as an excellent guitar instructor, hes a master at his craft, a great teacher, and a really nice guy!
---
Very knowledgeable, relaxed pace, positive attitude, attitude of encouragement, patience with the technical issues of the virtual classroom, and Im learning a lot from him.
---
Frequently asked questions
What is your typical process for working with a new student?
My initial job is to determine: Level, Goals, and Needs. Once I have found out where the student wants to go, I give them what they need to know in order to achieve it!
What education and/or training do you have that relates to your work?
University: Music Theory, Composition, Classical Counterpoint, etc. Live Performance: Decades of stage experience in all popular genres (Jazz, Rock, Blues, Funk, Latin, Folk, Country, Reggae, and more), all over the world. Work Experience: Trained in teaching methods. Decades of hands-on experience in the real-world.
Do you have a standard pricing system for your lessons? If so, please share the details here.
I charge a monthy a flat-rate. Most everybody takes one half-hour lesson per week - usually the same day and the same time (although I always try to be flexible in special cases). Over the course of a year, you are guaranteed to receive 48 lessons (ca. 4 per month). I don't charge extra for a "five-week month". I also don't charge less if there happens to be a holiday resulting in only three lessons in a given month. It all works out in the end (and saves me a lot of penny-ante bookkeeping). If you come every time, you will for sure get 48 lessons over the course of a year and you'll probably 49 or 50 or maybe even 51. But you won't get 52, because I always take off the last week of the year. Those extra free lessons are just my way of thanking you for your loyalty!
How did you get started teaching?
As a supplement to my steady job as a traveleing musician, I began teaching English as a Second Language in Switzerland. I did that for five years before I became the director of a franchise language school in the Canary Islands. I spent three years on Tenerife. I found that seeing "the light go on" in student's heads was a very gratifying feeling. I became aware that watching people progress and succeed by my efforts was actually my calling. I love teaching, and I love teaching music! I'm so very lucky to be able work at my dream job and make it my life!
What types of students have you worked with?
Over the course of more than three decades as a teacher, I have worked with all ages from 4 or 5 upwards. I have also been trained to work with many kinds of challenged students, including downs, adhd, autism, etc. with great success. Having lived in France, Switzerland, and Spain, I am fluent in Spanish, German, and French and I also give (and have given) music lessons in all of those langugages. I have worked with students of all different ages, capabilities, and nationalities, and I easily adapt to the students most natural mode of learning.
Describe a recent event you are fond of.
I am the front man and lead singer in a Jazz ensemble "7he Sep7e7". We have three horns (trumpet, alto sax, tenor sax), and the four rhythm section members (drums, bass, guitar, piano). I am also the musical director, and I write and arrange all the parts for all the instruments. I'm very fond of rehearsing and performing with such a great group of people!
What advice would you give a student looking to hire a teacher in your area of expertise?
A student can only advance as far as their instructor's level of knowledge. You owe it to yourself to seek out the most qualified expert in your field of interest - someone who will take you all the way and not hold you back. Everyone moves further, much faster, and is more likely to stay engaged by learning from a master teacher with a lifetime of real-world experience to share.
What questions should students think through before talking to teachers about their needs?
If the student has a question or needs to define their goals, the best way is to take the bull by the horns! Everyone has dfferent interests, the student should make themselves clear from the outset about the kinds of music they are passionate about!
---
Services offered