How much do horseback riding lessons cost?
How much do horseback riding lessons cost?
---
Get free estimates for your project or view our cost guide below:
$40 – $110
cost per hour
---
Get free estimates for your project or view our cost guide below: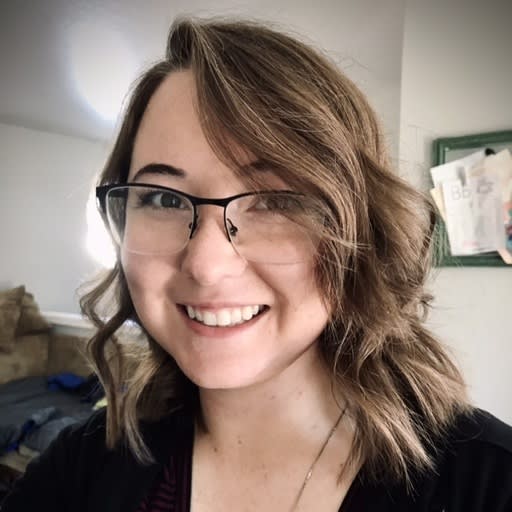 Fact-checked by
Tom Grupa
Average horseback riding lessons cost
Horseback riding lessons cost $40 to $80 per hour for group lessons, $45 to $85 per hour for semi-private lessons, or $50 to $110 per hour for private lessons. Horse riding lesson prices vary depending on the student's age, specific goals, and the experience level of the instructor.
Horse riding lesson cost by type

| Lesson type | Cost per hour |
| --- | --- |
| Private | $50 – $110 |
| Semi-private | $45 – $85 |
| Group | $40 – $80 |
Cost data is from research and project costs reported by Lessons members.
Private lessons
Private horseback riding lessons cost $50 to $110 per hour and are best for young kids, beginners, or riders with professional goals. Private lessons are the most expensive option because they provide hands-on instruction for one person at a time.
Semi-private lessons
Semi-private horseback riding lessons cost $45 to $85 per hour and are better for children, siblings, or couples. Semi-private instructors teach 2 to 3 riders at the same time. A smaller group allows for hands-on teaching while also having others to ride with.
Group lessons
Group horseback riding lessons cost $40 to $80 per hour. This format is best for adults and casual learners who already know how to ride and want to make friends or ride in a more relaxed setting. Groups lessons usually have 3 to 8 riders.
Get free estimates from horseback riding lessons near you.
Horseback riding cost factors
The following factors may change the total cost for lessons:
Packages – Some instructors offer 3 to 5 prepaid sessions for $150 to $300, reducing the cost per lesson.

Age – Kid's lessons sometimes cost less than adult lessons. Mention the rider's age to the instructor to get the most accurate pricing.

Experience level – Lessons cost more when you want to learn advanced skills from professional coaches. Instructors affiliated with the American Riding Instructors Association may charge more for lessons.

Intro lesson – Your first lesson sometimes costs more than average because the instructor has to determine your skill level, discuss goals, and develop a lesson plan.

Duration – Horse riding lessons typically last 30, 45, or 60 minutes. Longer lessons are best for adults with riding experience.

Riding type – Lesson prices vary for specific types such as trail riding, rodeo, dressage, and showjumping.

Equipment – Most stables provide all the necessary riding equipment, while others ask that you purchase your own riding helmet or boots.
English vs. Western riding style
Ask your instructor if they specialize in English or Western riding styles, which emphasize different skills and goals. English style focuses more on jumping, dressage, and competitions. English saddles are typically smaller and don't have a horn handle in the front.
Western style is not as common and teaches barrel racing and cattle roping. Western saddles are usually bigger and have a horn.
Saving money on horseback riding lessons
Use the following strategies to save money on lessons:
Search online for horse riding lesson coupons.

Look for non-show barns that offer reduced prices.

Ask a local 4-H club if they offer free or reduced-price lessons.

Learn the basics from fellow riders instead of certified instructors.

Look for grants that pay for the cost of lessons.

Offer to volunteer at a stable in exchange for free or discounted lessons.
Horseback riding FAQs
What do I wear for horseback riding?
You should wear comfortable and protective clothes and shoes to your horseback riding lesson. This includes:
Long pants

Closed-toed walking shoes or boots

Sunscreen and sunglasses

A helmet if the stable doesn't provide one for you
Are horseback riding lessons worth it?
Horseback lessons are worth it because they increase muscle tone and flexibility, help reduce stress, and teach new skills. Riding lessons are especially important for those who want to buy a horse in the future or compete in events.
How many lessons does it take to start riding a horse?
Learning how to safely ride a horse takes 10 to 15 lessons. Instructors recommend practicing walking and trotting for about 6 months before trying to canter and 1 to 2 years before jumping.
Is horseback riding a sport?
Horseback riding is one of the first sports in the world and is an excellent source of exercise. Staying on a horse requires balance and strength, and equestrian competitions go all the way to the Olympic level.
Is horseback riding dangerous?
Horse riding can be dangerous and results in more injuries than most other sports. Wear a helmet or safety vest to prevent serious injury and keep your phone on silent to prevent sudden noises from spooking the horse. If you're pregnant, stop riding after the first trimester.
Is there a weight limit for horseback riding?
Get free estimates from horseback riding lessons near you.
While there is no national standard weight limit for horseback riding, most experts recommend a weight limit of 250 to 300 pounds. Ask the instructor if they enforce weight limits before paying for lessons.
Getting estimates from horseback riding instructors
Before hiring a horseback riding instructor near you, follow these steps:
Compare at least 3 riding lesson estimates.

Study their reviews on Google and Lessons.

Request references from current or recent riding students.

Look for a stable that teaches Western style riding, English style, or both.

Make sure their facilities are properly maintained and their animals are well taken care of.

Look for certifications from The United States Dressage Federation (USDF), the United States Equestrian Federation (USEF), or the United States Equestrian Federation (USHJA).

Make sure you're comfortable with the instructor and their teaching style.

Ask for a written contract and schedule prior to the first lesson.

Set up a payment plan instead of paying for everything upfront.
Questions to ask
To find the best riding instructor, ask these questions:
How many years have you been teaching horseback riding?

Do you have any certifications from the USDF, USEF, or USHJA?

Are helmets and other equipment included in the fee?

Do you charge fees for cancellation or tardiness?

Do you offer any discounts or reduced rates for packages?

How old are most of your other students?

Can I have a copy of our agreement and payment plan?

How long does it usually take to learn to canter or gallop?