About
I am a former enlisted and former officer in the Maryland Army National Guard and a former Special Police Officer (SPO, i.e., armed security) supervisor. Familiar with the M-16, M-203, .45 Pistol (qualified Expert in the above) and .38 revolver.
Retrained and continuing to train when I became a firearms instructor with certifications from the National Rifle Association (NRA) and the United States Concealed Carry Association (USCCA). Recently added the AR-15 Instructor certification to my list of certs.
I enjoy seeing students learning about firearms and firearms safety, all while enjoying the training.
I believe that if you get a gun, get training.
If you plan on keeping that gun, keep training.
Firearms skills, unlike bicycle riding, is a depreciating skill: You use it or you lose it.
---
---
Details
Student age(s)
Child (under 13), Teenager (13 - 18), Adult (over 18), Senior (over 55)
Number of students
One person, Two people, A group of 3 – 5 people, A group of 6 – 10+ people
Any previous experience
Students with previous experience, Students without previous experience
Type of training
Concealed carry permit, Gun safety, Self-defense, Target practice, Hunting, Tactical training
Type of firearm
I can recommend a firearm, Handgun / pistol, Rifle, Shotgun
Reason for training
Training as a hobby or personal interest, Training to be educated and feel more comfortable around firearms, Training necessary for employment
Own a firearm
Student who own the firearm that he/she want to learn with, Students who own a firearm but wants to rent and learn with something different, Students who will rent a firearm
---
Photos and videos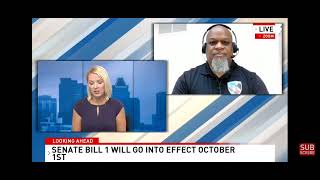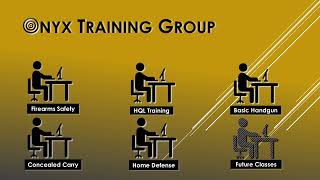 ---
Reviews
---
He was straight to the point and explained everything throughly
---
Frequently asked questions
What is your typical process for working with a new student?
Due to Covid19, most of my firearms training classes are mostly virtual (via Zoom) while the remainder of the class is in-person. Only the Concealed Carry course is 100% in-person due to the mostly hands-on nature of the course. In ALL classes, social distancing is a consideration, especially in the Concealed Carry course.
What education and/or training do you have that relates to your work?
I am certified with the United States Concealed Carry Association (USCCA) and the National Rifle Association (NRA).
Do you have a standard pricing system for your lessons? If so, please share the details here.
Yes. The costs of courses are listed on my USCCA site. Once you go to the site showing the class details, the cost for each class is listed.
How did you get started teaching?
As a new gun club president, we were outsourcing our training. Looking within our chapter, I noted that we had prior military personnel (including myself), educators and leaders who could convey the importance of firearms safety to others. I, along with others in our chapter become certified instructors and began offering training within the chapter.
What types of students have you worked with?
All races, creeds, cultures, physically challenged.
What advice would you give a student looking to hire a teacher in your area of expertise?
Not all firearms instructors are the same.
In each firearms class a student takes (and as long as a student is a firearms owner, that student should REMAIN a student and take courses from time to time), a student will see that instructor's personality and experience in those classes.
Take from that class those things that work for you, your family and your situation.
What questions should students think through before talking to teachers about their needs?
Does the instructor have a general outline of the class? That way, the student knows what they're going to discuss and learn.
---
Services offered