About
As an artist by nature, I truly love what I do. To be able to travel the world and share my work, provide for my family creates that much more excitement for my love of art. I work with kids and adults on bringing out their natural style, what's in their heart, to create pieces that define them and what they are passionate about. Art exposes deep emotions and feelings that can be very therapeutic when expressed. I have worked with Hartsfield Jackson Airport, southern company and many others on large and small art jobs. I have murals and works all over the US and as far as Africa! I can help any aged student to draw out what's inside and express with color things they may not even share verbally. I truly believe that art heals the soul and the beauty of that will last forever!
---
---
Photos and videos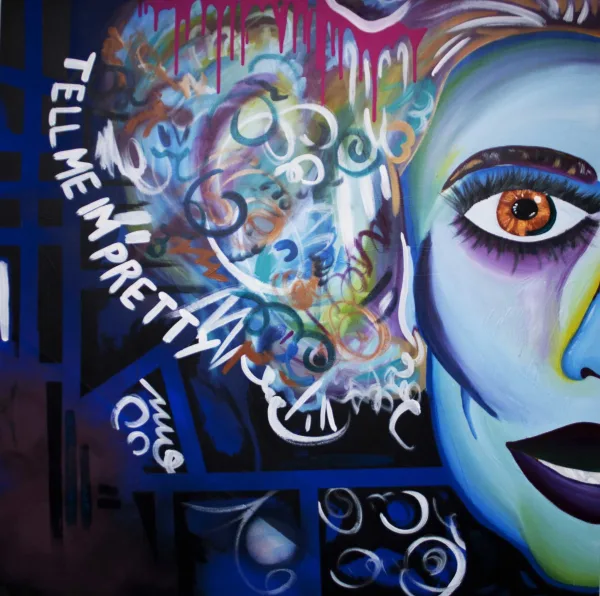 ---
Reviews
---
Very professional and detailed. Goes above and beyond to get the job done.
July 25, 2019
---
Frequently asked questions
What is your typical process for working with a new student?
I like to start by having a conversation with them to find out what sort of things they like. Art is a form of expression, so painting will help themnto express their feelings and thoughts. I try to get the student early on to be in an art mindset. You don't have to be a Warhol or Picasso to be an artist, so I like to help them find their confidence early on and not judge or compare their skill set to others, rather focus on bringing out their best with each piece.
What education and/or training do you have that relates to your work?
i attended the Art Institute of Atlanta for a year to help advance my knowledge of art. I have won many art gallery contest and prizes over the years and I have shadowed and trained with many independent artist all over the nation. Before it's closing, I worked with Center Town Gallery in Stone Mountain, working on private shows, framing and hanging paintings, Artist exhibitions and marketing. I have had several gallery events over the years independently and judged exhibitions. I have live Painted for 2 presidents and at events with the W Hotel and the Ritz Carlton.
Do you have a standard pricing system for your lessons? If so, please share the details here.
Painting lessons are $25 an hour.
How did you get started teaching?
My mother works in an elementary school. I would constantly visit and work closely with the the art teacher helping students to the point that she'd let me teach sometimes. That coupled with the fact I was known in my town as an artist from high school, even scoring a 2 page spread in the local paper and several blogs, I would have my parents friends ask me about teaching their child how to draw and paint. And so it began.
What types of students have you worked with?
To date I have worked with young students, older students, students with special needs and even seniors. I regularly host Sip and Paint parties and I am hired out for them also so that puts me in contact with even more individuals.
Describe a recent event you are fond of.
Most recently I have been traveling for almost a year gaining life experiences and sight seeing to help fuel and expand my art palate. I got to teach a 5 year old girl in Belize how to draw a giraffe. I painted a toucan with an 8 year old girl who's 7 member Family stays in a 2 bedroom house under 2 other families. I am in New Orleans about to paint a basketball court that's being donated to an impoverished community of flood victims. They all mean the world to me.
What advice would you give a student looking to hire a teacher in your area of expertise?
Hire someone you like. It sounds simple but it means a lot. When I was in school I dropped out of art classes. Me and the teacher had a strong dislike for each other and it could have stunted my growth as an artist. My senior year I took up art as an elective just to fill my schedule, and I genuinely like my teacher. Without saying or doing much she inspired and pushed me to create better works that actually meant something vs just the traditional things every art class emphasizes. You should feel a connection to your teacher, that will motivate and inspire you to become a better artist yourself. They may possess great art skills, but people skills are equally important and they should be approachable. Professionalism is greatly important also, but it shouldn't be "just business", because they should care about you personally too, and want to see your growth even after lessons stop. I believe it's not business, it's always personal.
What questions should students think through before talking to teachers about their needs?
What do I want from this? What is the career path I desire? Am I willing to push myself to become a better artist?
---
Services offered