About
We specialize in creative arts for seniors and seniors with physical challenges and those living with ADRD.
Here is a link to a recent news article about my work:
https://www.mysundaynews.com/2020/09/10/screen-painting/?fbclid=IwAR1zwM_apMgeN0za1GaMcy2dGyd3VmTlLaKB0Zhz8ydp4ktV1tqgPU2IWHg
There is nothing more satisfying than assisting someone in being adventurous and brave in trying something new and then, creating something of beauty!
---
---
Photos and videos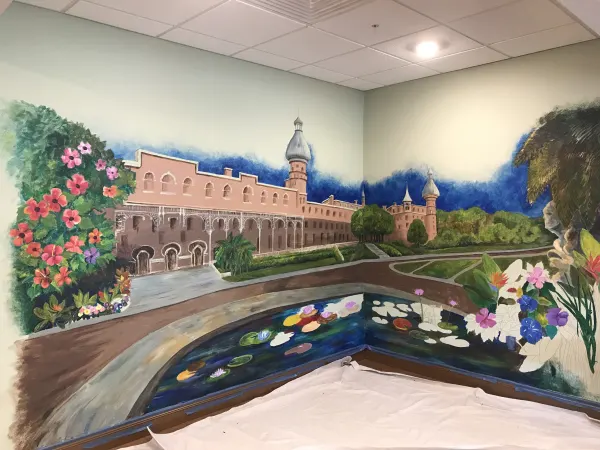 ---
Reviews
---
Her expertise, welcoming demeanor and patience.
Shes friendly and loving.
November 04, 2020
---
Caring, kind, knowledgeable instructor who puts participants needs first.
October 20, 2020
---
I have little experience with painting and Colleen made it fun and easy!
October 19, 2020
---
Colleen is an amazing teacher. But it's not just her talent as an artist and as a teacher. It's the way she connects with Seniors. She genuinely cares about them, listens, and engages in a meaningful way. Our residents in our communities describe her as a friend who inspires them to do and be more than they ever thought they could be. She has really brought out their hidden talents.She's awesome!
October 19, 2020
---
Very helpful and patient with everyone a great teacher and painter !
October 18, 2020
---
I have been taking art lessons from Colleen for about five years. She is a wonderful, patient and knowledgeable instructor. I look forward to her classes every week. I highly recommend her to any budding or more advanced artist.
October 17, 2020
---
Frequently asked questions
What is your typical process for working with a new student?
I meet with each student and determine their artistic experience level, familiarity with materials and what they are interested in learning. For my senior students we review physical limitations and challenges including range of motion, glaucoma, macular degeneration, color blindness and any allergies. Once I have an understanding of them as an artist, we review their time availability, not only as it relates to classes, but as it relates to their time available to work outside of class. After this is done, I work with them to create a program that is focused on their interests, within their capabilities and designed to foster a sense of accomplishment at a pace they are comfortable with, working towards their personal goals.
What education and/or training do you have that relates to your work?
I attended the American Academy of Art.
I have worked as a freelance artist and illustrator for the last 30 years.
I have 20+ books out with my illustrations and cover art.
Much of my personal (non-commission) work is in the category of Visionary and Spiritual Art.
I am a Muralist, and have murals in several states. These murals have been facilitated to include painting by the senior population of Memory Care and Assisted Living communities.
I am a Portrait Artist of both pets and people. I do Tattoo Designs and I am an Apprentice Tattoo Artist.
I work in watercolor, acrylic, oil, pen, pencil, and collage as well as mural and tattoo.
I have 20+ years of experience working with the senior population, at all levels of capability and in a wide variety of creative, intellectual and physical pursuits.
I am certified as a trainer for those who work with seniors with dementia and Nationally certified as a Dementia Care Practitioner and Internationally certified as a Montessori professional as this process relates to those with Alzheimer's Disease and related Dementias.
What types of students have you worked with?
My youngest students have been 4yrs old. My oldest student was 101! My 101 year old student had never painted before! Several of the folks I work with have painted for their entire lifetime and are with me to learn a new medium.
I work with anyone who loves art and wants to learn more about it and expand their skill level.
Many of my students are 65+. I am well-versed in working with individuals with vision, hearing and physical challenges, including those who might require adaptive equipment, and I am very creative in designing adaptive modifications to make painting possible, no matter what!
Everyone is creative! Everyone is an Artist if they want to be! Most people just need a patient helpful instructor to believe in them first, and they will be amazed at what they can create!
What questions should students think through before talking to teachers about their needs?
Do some research on your own! Go online and look at lots of art, pick the one piece that you would REALLY like to be able to paint! Bring this to your prospective teacher along with some of your current art. This will show where you are, where you want to go, and give your prospective teacher the opportunity to really consider the teaching pathway necessary to help you on your journey. It will also help you decide where you should focus first. Is your most favorite painting in oils or watercolors? Is it a landscape or a portrait? Is it in the style of Impressionism, hyper-realism, abstract, or??? Does the teacher you chose teach the skills necessary to get there? Do you want to be an Artist, or would you really just like help in learning how to paint a one-time portrait of your beloved pet? Identifying where you would like to end up is the first step to starting your artistic journey of on the proper foot and getting exactly what you need from an instructor
---
Services offered