---
---
Photos and videos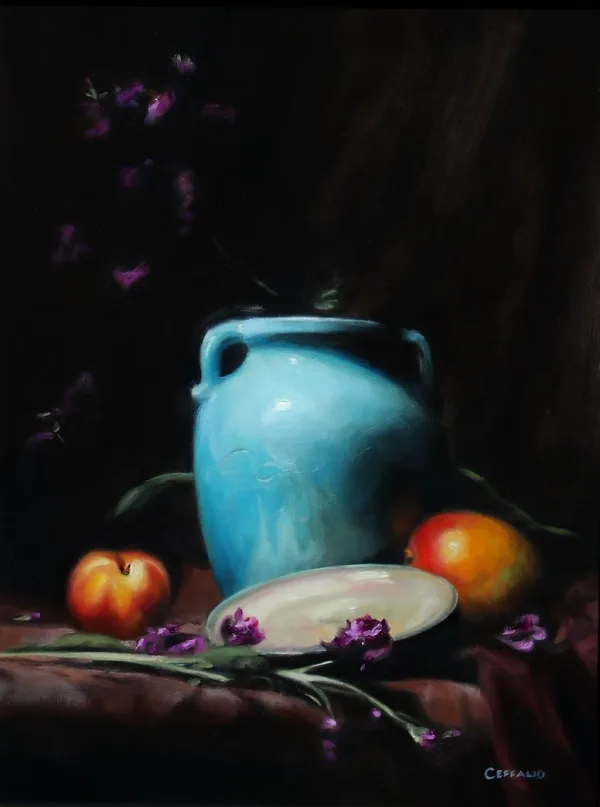 ---
Reviews
---
George is a wonderful teacher and a fine artist. We offer so much beauty and joy to this world.
Anyone getting to take a class from him for a wonderful experience
February 21, 2022
---
George Ceffalio has incredible painting skills and teaching technique. Students can easily follow his instructions, and leave the class with a painting very much advanced. The most amazing part of painting with George is the fast progress from the initial stage. From canvas covered entirely with background color, detecting lights and darks is creating a solid base. Images emerge and within short time, and students enjoy entire composition and start introducing colors.
George is always patiently helpful and encouraging. He is the best instructor I ever head.
---
George is an awesome patient teacher. He is very willing to share his love of painting. I have grown a lot as an artist with taking his workshops.
November 12, 2018
---
George is a fantastic artist and teacher. He is kind, very helpful, and supportive. I've learned so much from him! You will not be disappointed!
November 12, 2018
---
He is well organized, very thorough in describing his art procedures. His style of painting is Chiero Scuiro ( light & dark ), is taught in a very mild manor. I found his classes inspiring and learned a lot about color and depth perception. He's great !
I'm looking forward to taking more workshops with him in the future !
November 11, 2018
---
Painting with oils was new to me. Georges instruction advanced my skills dramatically. And he is a master at finding the light in his works of art. It sets him apart from other artists and I am always trying to do it half as well as he does.
November 11, 2018
---
Frequently asked questions
What is your typical process for working with a new student?
Students are painting a still life along with me and receive personal attention during the workshop.
What education and/or training do you have that relates to your work?
Art education with Palette and Chisel Academy of Art and by participating in many workshops taught by nationally and internationally renowned artists throughout the United States. Some of these, including David Leffel, Rose Frantzen, and Mike Capser, were influential in having the most significant impact on the development of his own unique artistic style. Good design, originality, luminosity, and intensity of color are the hallmarks I strive to attain.
How did you get started teaching?
I started teaching at Dupage Art League in 2007 and after several years there started fall and winter workshops.
What types of students have you worked with?
From beginners to advanced students. In the workshops we all start with the same painting and then I give individual instruction to each student durng the day.
---
Services offered