Verdena (*a.k.a. "Polly") Taylor - Transfigured Music
About
Our music instructor, Verdena Taylor, has over 45 years in individual vocal and choral instruction. She has also spent multiple decades in music production, songwriting and arranging. She has performed with and has produced and written for several major music artists, with one song contribution having been "Grammy-nominated".
Verdena can help you with:
Setting achievable goals to help you to reach desired results.
Improving your vocal range and your ability to hear, recognize and replicate pitch.
Discovering and building on your own unique singing style.
Building confidence in your vocal ability and stage presence during "live" performances.
Learning what to listen out for, when practicing singing along w/pre-recorded musical tracks.
Being able to identify melodies and to harmonize.
Being able to lead-sing and to sing ad-libs.
Knowing the basics of *session (*i.e., "studio") singing and studio etiquette & preparedness. (*When applicable)
Utilizing personalized techniques to help maintain vocal health and strength.
Sessions are: 1-hour; once per week. (*Note: A minimum 3-month commitment is required.)
At Transfigured Music, we are passionate about helping you take that next step (or leap) into the art (and business) of music.
---
---
Photos and videos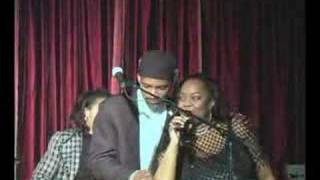 ---
No reviews (yet)
Ask this instructor for references. There's no obligation to hire and we're
here to help
your booking go smoothly.
---
Services offered