About
Nick Ciavatta is an experienced Voice-Over Artist, Producer, Director and Emcee who has done voice work for Allegra, Dell Computers, Pandora Radio, NBC, Everbank, Thompson's Water Seal, Clear Eyes, Sears, Bloomberg, Discovery Channel, Universal Music and more.
Nick is also an Emcee/Announcer for the Fashion Institute of Technology, New School and Steven's Institute Graduation Ceremonies.
Nick offers private voice over lessons, in person or via Skype & Zoom, which cover technique, how to audition, how to get work and the general "ins and outs" of the voice acting business.
Custom Voice Over demo production also available.
When I was four years old I grabbed a microphone in my uncle's basement and starting speaking into it. He smiled and said "This is what you're going to do for the rest of your life." So far, he's been right! I love doing voice overs, emcee work, singing and performing in general and I love teaching and watching my students grow and succeed.
---
Highlights
Payment methods
Credit Card, Venmo, Paypal, Square, Zelle
---
Details
Student age
Child (under 13), Teenager (13 – 18), Adult (over 18), Senior (over 55)
Areas of interest
General introduction, Commercial, Dramatic, Animation, Dubbing, Narration
Years experience
No experience, Beginner, Intermediate, Advanced
---
Photos and videos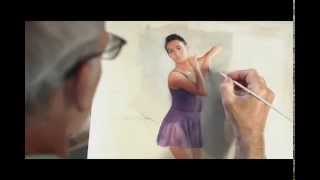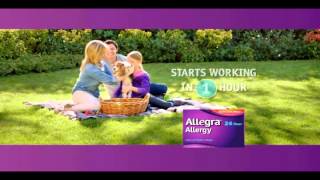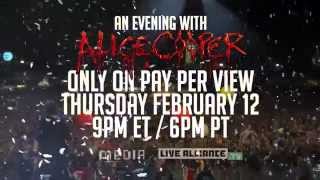 ---
Reviews
---
Nick has been an absolutely pleasure to work with. He goes the extra mile to help you out, always points out additional resources you can use, if fantastic when it comes to showing you what you did right and what you can improve, and is just genuinely delightful to be around. Thrilled to have hired him! Hes an instructor who truly wants you to succeed.
---
Nick is a terrific VO coach! He has such an easygoing manner and gives advice that is clear cut and simple to follow. I can hear him in my head as I prepare to record auditions now, keeping his tips in mind for improving sound and tone quality. He also produced my demo-he has extensive knowledge of all aspects of the industry. I recommend him highly.
September 01, 2022
---
Ive been working with Nick for the past few months. He is patient, encouraging, engaging and considerate. With his guidance, Ive learned how to improve my performance and also gained some insight into the VO industry.
I would highly recommend Nick to any prospective VO artist who is looking for a coach to help get them started.
---
Last Monday evenings FINDING VO WORK webinar was just what the doctor ordered! It was chock full of all the info an aspiring voice actor needs as they begin to take the reigns. Nick Ciavatta has a special homespun way of getting the salient points across. Having taken his VO for newbies course previously, this really put the icing on the cake. KUDOS TO NICK!
January 24, 2022
---
Nick is one of the most professional, educated and easy to work with instructors I've had the pleasure to work with. I started out with no experience in voice over and didn't know where to begin in order to get my foot through the door.
Nick not only gave me the tools necessary to perform well behind the microphone, but he prepared for me for the various ins and outs of the industry that have helped me avoid making choices that would put me at a disadvantage compared to other voice actors at the beginner level.
After a few months of training, I was able to reach a level that allowed me to create a competitive voice demo in English and Spanish that Nick also produced and directed. Thanks to those demos, I have been hired by a talent agency in NYC and am now auditioning every day.
I simply cannot recommend Nick enough. Don't turn anywhere else for voice over training. Your money is better spent with Nick!
---
After an extensive search for a VO coach, I was lucky to find Nick. I was just getting into VO and he was the perfect blend of coach and sound engineer. With his amazing direction and patience, he gave me the confidence to get out there on my own. Nick also cut my first demo. It was fun and informative. At the end of it all, I had a new colleague and friend. Thanks, Nick!
December 10, 2021
---
Frequently asked questions
What is your typical process for working with a new student?
We start out with the Voice Over basics-script technique, pacing, how to emote and make certain words or phrases stand out, etc.
Many people think that Voice Overs are just a matter of speaking into a microphone, but there is a lot more to it. When you get down to it, it's really a performance. Even if it's just you and the microphone and some copy about toothpaste, you are an actor and through your voice acting you will convince the world that your toothpaste is the best!
The lessons will also cover narration for Audio Books, Documentaries, Animation, Video Games, Industrial Training Videos, Audio Books and More!
The goal is to get to the point where you can stand out in this very competitive business and to have a VO Demo Produced.
I also produce Killer Voice Over Demos and hook students up with top agents and producers in the Voice Over Business.
What education and/or training do you have that relates to your work?
I've been in the Media Biz since High School working as an audio engineer, vidoe tech, announcer, writer and producer. I was a newspaper reporter and teacher by day and a sound eigineer and Rock Deejay at night in the early days.
I started doing Voice Overs when I was a young deejay and eventually became a radio reporter and show host as well and eventually became the staff announcer for Bloomberg Television, Charlie Rose, ABC Radio Networks and more.
I've been a freelance Voice Actor for many years and I really enjoy mentoring people interested in persuing this incredible vocation!
---
Services offered