About
By choosing me as your teacher, you not only get a quality musical education, but you also get a few other things that I'm sure not many other teachers on here will provide.
The biggest thing that I think sets me apart is my organization. With me, you will have a record of your progress and have access to documents and other resources that I often use.
You will also get the benefit of having a teacher that understands not only the instrument and music but the psychology behind learning. Paired with tried and true techniques that music teachers have used for decades as well as methods that I have developed working with as many students as I do.
---
Highlights
Payment methods
Cash, Venmo, Paypal, Apple Pay, Zelle
---
Details
Students age
14 - 17 years old, 18 - 25 years old, 26 - 44 years old
Student experience
No formal training, No formal training; some self-taught experience, 0 - 2 yrs of formal training
Able to read music
Student can read music, Student cannot read music
Musical styles
I can recommend a genre, Rock, Blues, Classical, Jazz, Folk, Country
Student has instrument
Students who have an instrument, Students who plan to buy an instrument, but don't have one yet
Lesson length
30 minutes, 45 minutes, 60 minutes
---
Photos and videos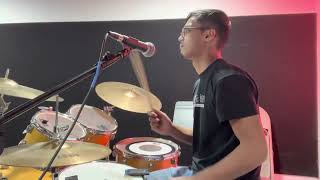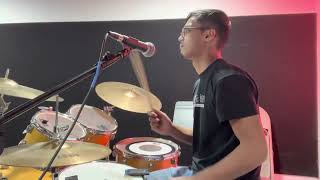 ---
Reviews
---
I never leave reviews. Especially if I have to make an account to do it. But Ben is really just so great with my son. Ive seen such a huge change in him over the years and its all thanks to Ben.
October 05, 2023
---
The guys really cool. Over the years, hes taught me and my son a lot about the guitar and drums. He doesnt really beat around the bush and we both respond very well to that style of teaching.
August 22, 2023
---
Professional but still a person. Always gives me ample heads up when he needs to cancel and does his best to work with me on rescheduling with my hectic work schedule.
August 19, 2023
---
The guy is really great. I take lessons with him and he never hesitates to go with whatever song or band I'm feeling like learning. Always ready to explain things I don't understand and he tries his best to include me in extra stuff when he can like practice with his band, inviting me to one of his shows, or introducing me to other students around my age to jam with.
June 19, 2023
---
Ben has been a delight to work with. My daughter is absolutely obsessed with music now thanks to him. He is genuinely interested in her music tastes and always asks about her week before getting started. Weve been taking lessons with him at the studio he works at for about 5 years now. Cant recommend him enough.
June 18, 2023
---
My son has been working with Ben for about 3 years through the music studio hes employed at. Honestly, I wish I had a teacher like him when I was a kid. I might still be playing the trumpet. Ben takes an interest and seems to get along very well with the variety of students that I see going in and out of his lesson room.
June 18, 2023
---
Frequently asked questions
What is your typical process for working with a new student?
It really depends on the student's skill level as well as what genre or style they would like to learn.
For students at every level, I always start with a phone or video "interview." This is so I get an idea of what the student wants to learn. We can always choose to skip this but I don't recommend it. This helps me come up with some sort of plan as well as answer any questions you may have.
What education and/or training do you have that relates to your work?
I attended SUNY Fredonia for and received a Bachelor's Degree in Music Education. Before that, I played percussion throughout high school and took private lessons for guitar and bass as early as elementary.
As far as experience goes, I'm currently in two performance groups/bands. I also taught General Music in schools and currently work as an instructor at a studio.
Do you have a standard pricing system for your lessons? If so, please share the details here.
My baseline* is $40 for a 30-minute lesson and $55 for an hour. Group rates may be discussed.
We can also discuss payment plans, whether you'd like to pay weekly, monthly, etc.
*Travel Fees not included. Travel fees are based on travel time.
How did you get started teaching?
Well, I started as a tutor in high school. Maths and science mostly. I really enjoyed helping people learn, but I didn't always enjoy the subjects. It took me a while to realize that I could try teaching music. I applied to college, graduated, got certified to teach in schools, and realized I didn't like teaching like that. I then applied to the studio where I took lessons as a kid and the rest is history.
What types of students have you worked with?
Thanks to my experience working in a school and at the studio where I currently work, I have been able to work with a wide variety of students. From children to retirees and everything in between.
Describe a recent event you are fond of.
This isn't really recent but I do remember this one break through I made with one of my students. He was about 14 or 15 at the time and he just wasn't interested in the piano. So one day I brought a guitar and a bass with me to our lesson and he instantly took to the bass. His parents weren't too happy with it at first but they (as well as myself) eventually started to see a whole new side of him. He was practicing and making way more progress than he ever had on piano. He no longer takes lessons with me but I did speak to him recently and he's performing with a band at small venues and house parties around his college.
What advice would you give a student looking to hire a teacher in your area of expertise?
Make sure you like the teacher. If we go into a lesson and neither of us enjoys it, very little learning will get done, no matter how good of a teacher I am or how dedicated of a student you are.
---
Services offered