About
Style, & Instrument flexibility.
Happy to support music-lovers (Ages 7+) wherever you are on your journey! :)
I've personally taught 1,000+ students on over a dozen instruments (primarily strings, piano, & voice).
Call now for a FREE Meet & Greet because you'll get quality, dependable music mentorship from a multi-instrumentalist (nyu alum 2011; founder of MindfulMusicLessons.Org)
Choose your own adventure from our collective favorite selections. (TLDR: Drawing on decades of experience playing in rock bands, jazz bands, orchestras, string quartets, choirs, musical theater troupes, & producing/composing music for film/theater, etc.)
Teaching & Learning can thrive in an uplifting environment centered around love for music and life!
---
Highlights
Serves Sleepy Hollow , NY
Payment methods
Credit Card, Check, Venmo, Paypal, Zelle
---
Details
Area(s) of interest
General introduction, Recording, Mixing, Editing
Formats
What the teacher recommends, Digital
Software preference
Student has no software preference, Logic Pro X
Experience level
No experience, Beginner, Intermediate
---
Photos and videos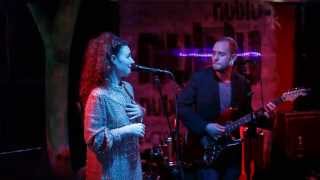 ---
Reviews
---
Music is truly one of my 12-year old sons greatest places where he has a strong sense of self so we are so grateful for how well Tom works with him. Tom is patient and kind while also holding him accountable and challenging him.
March 29, 2023
---
Frequently asked questions
What is your typical process for working with a new student?
Call now for a FREE Meet & Greet (5-10min) because we'll schedule your discounted half-hour trial lesson, and if it seems like a good fit, you'll be invited to continue. Process: Listening to your musical goals & any relevant experiences the student may have had in the past will inform the teaching style and help to customize the curriculum as we go. Every lesson should should be fun and somewhat challenging to inspire growth!
What education and/or training do you have that relates to your work?
NYU alum; Third-generation musician. I've played in rock bands, jazz bands, symphony orchestras, musical theatre pits, etc. I've produced, directed, co-wrote, & performed on albums, in movies, & music videos. e.g. https://on.soundcloud.com/2foS2 Now, I'm merging the story side & music side together to create a musical comedy called, "Three Little Biggs: and the Status Crow" ...a recession fairytale for the whole family
Do you have a standard pricing system for your lessons? If so, please share the details here.
•FREE Meet & Greet •FREE Registration through end of June 2023. •Discounts may be available for students in your area. •Competitive Pricing; you get what you pay for.
How did you get started teaching?
Parents supported my love of music with quality lessons; I used to play music in the street as a kid, so at 10yrs old my neighbor invited me over to teach her son the trumpet. Then, in my early 20s I taught saxophone to the 4th grader I was babysitting at the time; he became my first regular student. A friend of mine was teaching at a local music school so I taught there for a few years before going out on my own entirely. Been an independent teaching-artist ever since. Love it!
What types of students have you worked with?
Children & Adults of all skill levels & abilities. I've taught Ages 2+, but only teach 7+ these days. I've taught veterans, home school groups, worship leaders, students on the Autism/Aspergers spectrum, students with ADHD, students with repetitive stress injuries, Glaucoma, Dyslexia and other learning disabilities. I've overcome at least two of these challenges, but won't say which ones. Lmao! There are many doors into the same room, so when one approach doesn't work, we try a different door until it clicks, then we reenforce the good vibes.
Describe a recent event you are fond of.
John Mayer concert at MSG was incredible & electrifying, but my wife and I generally prefer the down to earth folksy vibe (& sustainability mission) of the Clear Water Folk Festival in Croton-on-Hudson, NY.
What advice would you give a student looking to hire a teacher in your area of expertise?
Before you choose a music mentor, try a lesson with at least 2-3 different providers (incl. me, of course! ) because (a) you should really feel heard & seen by the provider ...both as a human being & as a musician, and (b) to set you up for LASTING success, the provider should support your ability to have fun independently AND the ability to speak the musical language within a group setting so you can rock any stage!
What questions should students think through before talking to teachers about their needs?
don't overthink it, just be yourself, be open to the process, because process is everything.
---
Services offered