About
We have ALL THE FUN (and do the work!) in a safe and encouraging environment. Our students are flourishing in careers ranging from Opera to Opry, and everywhere in between! Come join the fun, and let's get started!
---
---
Photos and videos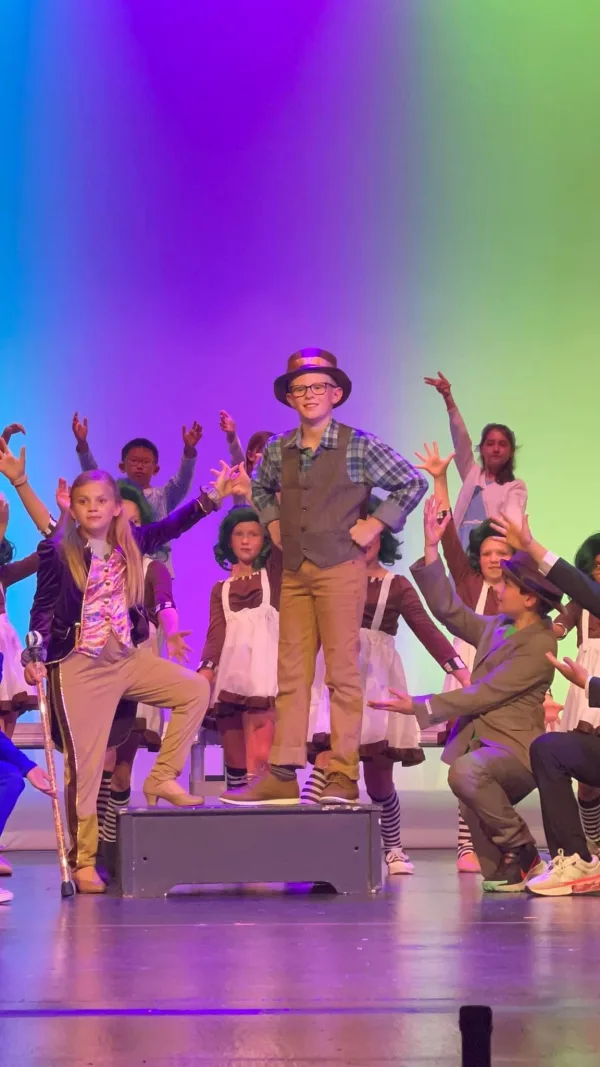 ---
Reviews
---
Within two months of working with Regina, I went from a back row beauty in the ensemble, to a leading lady! She stripped down everything I thought I knew about singing, and rebuilt my voice with solid, and safe vocal technique. It's impossible to fail with her, because she finds a way to relate the material to you. No matter if you're a viral or aural learner, she will find a way in! And she's so much fun, I leave my lessons with sore sides, from laughing! I am currently working professionally in music theater, and opera, and I owe it all to her!
April 13, 2022
---
Wish I could give her more than five stars- Regina is absolutely fantastic! I'm a better musician and man because of her.
April 13, 2022
---
One lesson, And I was hooked! Regina's passion and musicianship (not to mention her stunning talent!) are out of this world amazing! This is a stunning woman and singer, We are so lucky to have her-she's changed my life!
I had seen her in numerous performances, for years, and when I heard she was taking private students, I literally threw myself at her to get a spot! It worked 😆. I was wanting to work more on my jazz sounds, and not only did we discover those (full university scholarship were offered) but she showed me my classical sounds as well- and I had noooo idea that I could sing opera! I'm now singing jazz like never before, and opera in four different languages, in opera houses all over the world! She's the absolute best!!
Ive been with her for over ten years, and I will never work with anyone else! Love her, and my studio too! Schedule yourself a lesson today! I'm giving lessons as gifts in easter baskets this week, I'm so excited!
April 13, 2022
---
Regina is the BEST!!! She started both of my sons on piano and singing when they were very young. Outstanding doesn't begin to describe her skills with kids- they ADORE HER, and they LEARN! They have looked forward to their lessons every week for nearly six years, it's become a huge part of their lives, and I'm loving every second! I can't say enough good things about this amazing woman, and her studio! And, you haven't heard her sing, you're missing out! WOW!! WOW!! WOWWW!!!!
Take lessons NOW NOW NOW! 🎶
April 13, 2022
---
I can't actually sing, or I'd literally be singing Regina's praises! She gets my grumpy teen to smile, and make music with her- enthusiastically! Before we found her, his future in music was bleak, and now it's the highlight of our week! Her proficiency and ability to skillfully demonstrate technique is unrivaled. She is a true gem of OKC! I love how what she teaches them in lessons applies to their daily lives as well- my sons confidence has grown immensely, and he is much more at ease speaking with adults and publicly now.
It's also a blast to be able to go
To the theater and be able to see Regina do her thing on stage. She preaches and performs, and it's all magical!
Thank you, and Bravo, Regina, and the Grimaldi studio!!
April 13, 2022
---
I didn't realize I could be addicted to singing until I took ONE LESSON with Regina! Omg!!! I took in so much information and had so much fun in the span of one hour, I was looking forward to my next lesson before I left the studio! Regina is energetic, and oozes knowledge! She's the real deal! You won't regret taking your journey with her, I promise!
April 13, 2022
---
Services offered