About
Hi there! My name is Stäcy (Stah-see, not Stay-see) and I am a contemporary surrealist artist. I have been teaching private art lessons to students as young as 4 years old to those in their golden years (65+) for more than 12 years. I specialize in teaching drawing and painting, whether it be in Oil, Acrylic, Graphite, Pencil, Charcoal, Conte, Pastel or Pencil. I always include just a bit of Art History or Art Theory in each lesson as it expands the narrative that each individual has with art and their world on a day to day basis. Check out my work on Facebook:
I love it when my client sees color the way I do for the first time. When they really see it, not just green or blue, but how you can find green and blue in a red apple, and how each color reflects, refracts and reacts to the one next to it. When that first little click happens when a child is drawing and realizes that they can do it all on their own, the feeling is absolutely amazing.
---
---
Photos and videos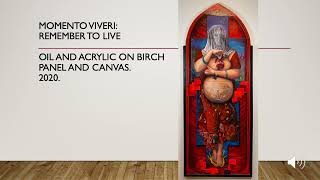 ---
Reviews
---
Amazing Artist, high educated, knowledgeable, fun !
If you want to learn from the Master - Stasy is your teacher. Academic drawing, oil painting, acrylic painting.
I cant thank her enough for my improvement!
June 03, 2023
---
My son had classes with Stacy in elementary school. He learned far more from her than any other art teacher hes had!!
June 02, 2023
---
---
Frequently asked questions
What is your typical process for working with a new student?
I like to let them show me what they know how to do in the first 30 minutes, then show them how they can improve on what they are already doing. I like to listen to what their goals are and then I tailor my teaching to help them acheive those goals.
What education and/or training do you have that relates to your work?
I graduated with a 4.0 for my Masters of Fine Arts at the Houston Baptist University May 2020. I graduated Summa Cum Laude with a BFA in Studio Arts-Painting from the University of Houston in 2012. I've also been teaching art and art history in private school and public schools since 2006.
Do you have a standard pricing system for your lessons? If so, please share the details here.
I do, all classes are once a week.
Lessons for 10 and under start at 1 hour and I encourage parents to take the lesson with their kids; I prefer students be at least 10 years old to work in Acrylic and 12 years old to work in Oils. The most popular class though is one for adults that I host usually Thursday nights in Archival Oil Painting, reach out to me for more information.
For the first private lesson, I provide all of the materials because art supplies are an investment and I want to make sure that we are a good fit for each other. I will give the guardian/student a list of supplies to obtain that should carry them through the first month of lessons and we will slowly expand from their based on the individuals needs and talent.
How did you get started teaching?
Way back when I was in High School other students would ask me to show them how I made portriats of them, I had something similar happen while I was in junior college and then again at University... people would naturally flock to where I was working/painting or drawing and ask me how I did this or that... why I used this color or how did I manage to see such detail.
What types of students have you worked with?
The youngest student I will take on us 4, currently I am teaching a 72 year old painting lessons and several students in between. I have experience with autistic students, colorblindness, and limited mobility.
---
Services offered