About
Welcome! I'm Dan Nobles. I live in Roy, Utah. I am available for in-person lessons in my area, or online lessons if you are far away.
My teaching focuses on a students strengths and motivations for learning. Each student is different, and I personalize their curriculum to reach their goals as well as focusing on musical fundamentals.
I began playing guitar at age 6, and I've always been passionate about it. I have toured the country as a guitar player, played thousands of gigs, and have published original music.
I am equally passionate about teaching-- I love to see the light in a students eyes, when they have a breakthrough! I have over 30 years of experience teaching guitar and bass to all ages. I have children and grandchildren of my own, and I love working with kids. I also have many adult students who started later in life but are doing great learning a new, fun skill. I believe that anyone who is willing to go for it can learn to play music at a high level.
I am positive, patient, motivating and full of love for music!
---
---
Details
Instrument
Students who have an instrument, Students who are planning to purchase an instrument
Able to read music
Student can read music staff, Student can read guitar tabs, Student cannot read music
Musical styles
I can make recommendations, Classical, Blues, Jazz, Rock, Folk, Country
Lesson length
30 minutes, 45 minutes, 60 minutes
Students age
6 - 9 years old, 10 - 13 years old, 14 - 17 years old, 18 - 25 years old, 26 - 44 years old, 45 - 64 years old, 65 or older
Years experience
No formal training, No formal training; some self-taught experience, 0 - 2 years of formal training, 2 - 4 years of formal training, 4+ years of formal training
---
Photos and videos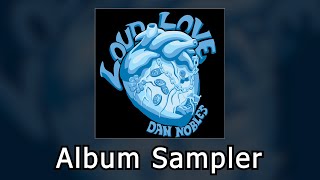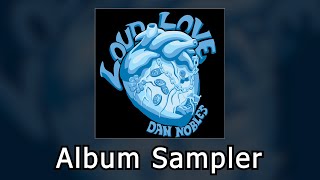 ---
Reviews
---
Dave is great! He's so patient and SO knowledgeable. I am thrilled to be learning guitar from and highly recommend him!
August 16, 2023
---
Cloud Nine Music Lessons (Dan) was great to work with when I was learning to play the guitar. They were always super patient and helpful every step of the way. Their professionalism showed through the way they were able to quickly, and clearly, articulate proper learning principles. I always enjoyed the exercises they gave me to take home; all of which were designed to help me become a better musician. They dont have a one-size-fits-all approach like other lessons I had taken, so I really enjoyed the time they took to get to know where I was in my learning journey so they could cater a lesson plan that made sense for me. They have a TRUE PASSION for music and are unbelievably talented. Id recommend Cloud Nine Music Lessons to anyone looking for a great teacher.
August 10, 2023
---
Dan is the best musician I have personally met. He took my own musicianship to heights I thought not possible
He breaks down music in a way that is digestible and immediately applicable to your own playing
His deep understanding of music and friendly teaching style will make anyone a better musician. Would recommend 10 times out of 10
August 10, 2023
---
Dan is an amazing teacher. Im 57 and I have been getting lessons from him for 2 years. He is so engaged and passionate about music. He is patient with me on my learning. I always leave a lesson feeling good about myself.
August 10, 2023
---
Dan was so fun to work with, and so patient. He answered any questions I had related to music. Helped in learning some music theory. He was always so willing to teach me any song I wanted to learn. He encouraged me, even if I wanted to give up on a hard song.
Im super grateful to have learned from Dan! You wont regret it!
August 09, 2023
---
Services offered