Conquerors League Soccer~Futsal Academy
About
Biography
Born in Tehran/ Iran, Reza was very athletic and played soccer as his favorite sport. He received the Golden foot trophy medal in 1976 for the Tehran/Iran High School Championship. He then made it to the Iranian Youth National Soccer Team in the Fall of 1977. However his father, Major General Mohseni, arranged for him to come to America to pursue the highest level of education. So Reza came to The United States for an education back in December of 1977. Due to The hostage crisis in Iran back in 1978-1980, his family was unable to support him any longer and he was left alone in a foreign country at 17 years of age. Then, through Soccer, he received a full scholarship from the University of Maryland (U of MD). He has grown up in this community and wants to provide an opportunity for local young players to develop their skills and understanding of the game under quality instruction. He played in NorthWestern High school in Hyattsville, MD and led the team by scoring over 30 goals. He then goes to Prince Georges Community College (PGCC) where he also led PGCC by scoring 26 goals. Finally he ended up in U of MD and became the leader goals and points in 1982. Reza has been playing indoor & outdoor soccer in VA for over 30 years & he is respected by many players & supported many coaches in VA/DC & MD.
Accreditation
U.S. Soccer Association National "E" License
Virginia Youth Soccer Association (VYSA) "F" Certificate
​NSCAA Defensing of Play Diploma
​NSCAA Attacking Principles of Play Diploma
U.S. Soccer Federation "D" License
NSCAA FUTSAL Certificate
Personal Accomplishments
1978 North Western High School All Metropolitan
player of the year
1980 PGCC Player of the year with 26 goals
1982-1983 Full Soccer Scholarship from UMD: lead player of
the year in goals and points ( University of Maryland Year by Year Leaders )
1983 Metro Suburb Indoor Champion
1984 Mid-MD Soccer Assocation: 1st division Champion
1986 Indoor NC Champion
1987 PGCC Indoor Tournament Champion
1990 Mid-Atlantic Sports Champion
1991 FPYC All-Star Tournament Champion
1992 MD-Corner Kick Champion
1993 MD-Corner Kick Champion
1994-1997 Played in NVSL
1997 Persopolis FC: MVP
1998 CA Persian Friendly Cup Co-Champion
2000 Montgomary County Soccer League Champion
2006 - 2013 Dulles SportPlex Division Indoor Champions
2013 Persian Friendly Cup Champion
May 2014 SportPlex Men's over 40 Champion
June 2014 Loudoun Soccer Spring Season Men's over 40 Champions
One of our goals is to give you a unique, intense, and inspiring training experience. We strive to make you a more complete soccer player while increasing your passion for the Lord & the game and commitment to excellence.
---
Highlights
Payment methods
Credit Card, Cash, Check, Stripe
---
Details
Athlete's age
5 – 10 years old, 11 – 13 years old, 14 – 18 years old, Over 65 years old
Years experience
No experience, 1 – 2 years, 2 – 5 years, 5 – 7 years, 7+ years
Position
Forward, Midfield, Defense, Goalkeeper, Customer has not decided yet
---
Photos and videos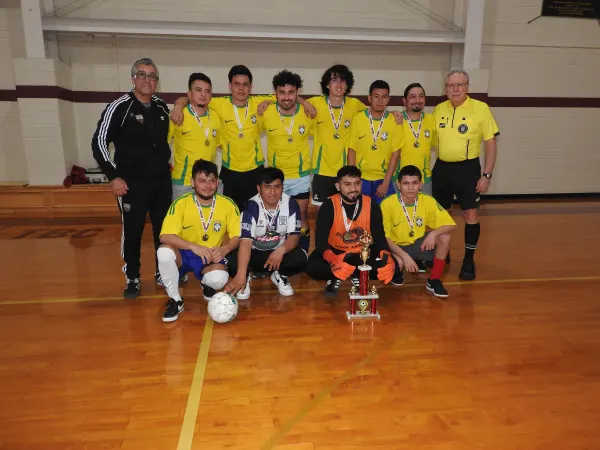 ---
Reviews
---
They are such an organized program. Never seen another like it!
September 16, 2018
---
---
Frequently asked questions
What is your typical process for working with a new student?
One of our goals is to give your child a unique, intense, and inspiring training experience. We strife to make your child a more complete soccer player while increasing their passion for the Lord and the game and commitment to excellence. Most kids are frustrated for not being the soccer player they want to be, not getting the playing time they want, and not having the skills they need to be a good player. This is the gap that our ministry closes in on. It's all about "Touches"… we use drills and exercises that are designed to drastically improve your children touch & physical fitness.
SOCCER SESSION AGENDA:
Every player gets the chance to learn new skills and improve on the skills they already have, while taking part in exciting, fun games of 1v1, 2v2, 2v3, 3v3, 3v4, 4v4, 4v5, 5v5, 5v6, 6v6, 7v7 Soccer & Futsal World-Cup format competitions. We will focus on individual technical skill development, tactical awareness & goal scoring in a fun learning environment.
Topic
Focus of the topic
Dribbling
Technical moves and feints to beat an opponent
Turns
Changes in direction to beat a player or create space
Passing and Receiving
Improve passing range and accuracy, and first touch to maintain possession of the ball
Shooting
Striking techniques to score goals
Skills Challenge and End of Day Games
Participate in Skills Challenges and end of day games
---
Services offered