DESIREE LEE | STRETCH THERAPIST & DANCE And FITNESS COACH
About
I am here for you! Share your goals and wildest dreams! It all starts with believing in yourself and taking action today. I know first hand what it feels like to let fear have control. Let the magic of self empowerment begin!
Currently I am a company member with Raiz Brazil Dance Company and teach various dance and fitness classes. I have had the opportunity to work as a live fitness performer
with Victorious Inc., train with Diavolo and perform commercially across LA.
Whether or not you are taking dance classes or have specific dance training, you can attain a lean, defined physique by way of dance fitness exercise. However, if you are currently dancing or would like to get back into classes with ease, let's take time to condition the body! A warm up will be given, followed by dance-related exercises focusing on key muscles both large and small. I will tailor the class depending on the length of time you choose and any requests you make ahead of time.
Salsa Technique: Learn basic through advanced steps and choreography. This class is LA style and is great for singles, couples and groups
Ballet Techniqiue: Stems primarily from Vaganova Technique including a brief warm up/floor barre, Plies, Tendus, Dégagés, Rond de Jambes, Fondus, Frappés, Battements, Adagio, Turns, Petite Allegro, Grand Allegro, ect.
Modern Technique: Blends traditional techniques with a focus on floor work, head to tail connection, contraction, and release. Different planes of the body will be emphasized while working with a grounded quality of movement while in parallel, or 6th position. Here you can better understand the physics behind each movement and apply to other areas of dance.
Dance Cardio Fitness: This class is designed to help you find your groove! Here I break down basic steps from multiple dance styles including: Afro-fusion, Bollywood, Cha-cha, House, Jazz, Salsa and Samba. Progressions are used each song we move to so that you are not overwhelmed!
Fitness
Over the past few years, I have had the opportunity to train with high profile personal trainers and participate as a fitness performer for a live online streaming platform called Victorious inc.
HIIT: I specialize in High Intensity Interval Training. No equipment necessary. If you have a jump rope or dumbbells that is great, but again, not required. The body's own weight and gravity will get us moving and feeling a nice burn! *Tabata is given upon request by advanced clients.
Kickboxing: No equipment necessary. Resistance is key to success. Here we will build not only strength and stamina but speed and agility. Be light on your feet and gain more mobililty. This is a great way to cross train whether you are a beginner or looking for something to add throughout your weekly routine.
I enjoy sharing my knowledge in the art of movement and biomechanics. I believe everyone has a personal style they can explore and craft - whether that is music and dance oriented or in the field of fitness. Whether you move for freedom of expression or a combination of art and physical activity, I would be happy to help you on your journey!
​
---
---
Photos and videos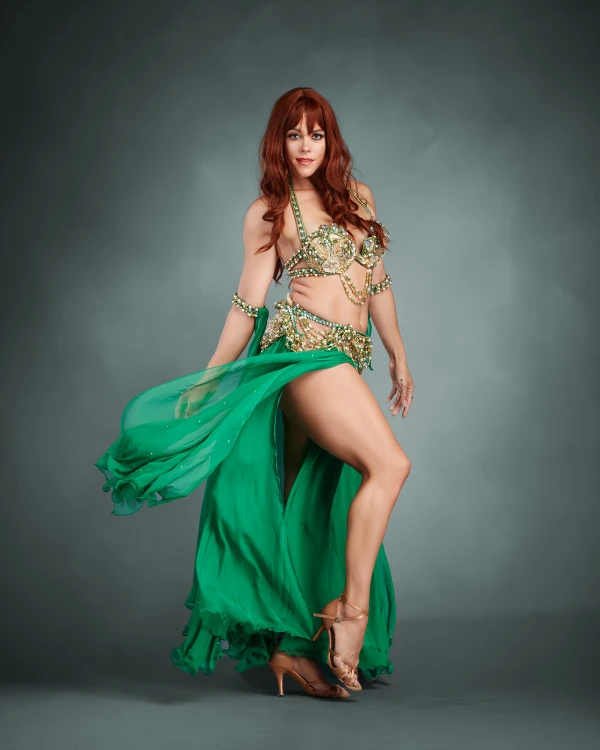 ---
Reviews
---
Different teaching techniques of dance and fitness, punctuality. She is really nice, respectful, professional, and a good sense of humor. Smiling all the time, She has great availability, dependability, and good communication....
---
Desiree is SUCH a gem! I was very anxious to begin any sort of dance lesson. I am a bit out of shape and haven't danced for a while. I finally pushed myself and scheduled a lesson with Desiree and I am so glad I did. She truly is passionate about teaching and she made me feel comfortable right away. I couldn't believe our hour was up so fast. We had a blast. Desiree knows her stuff in regards to technique, but more than that she is so fun and positive. After a couple of sessions, I started dancing with her three times a week. It's good for the body, mind, and soul! Some days we do dance cardio fusion and some days samba. Oh, and her playlists are always fun and are sure to make you SWEAT! Book a class, you won't be disappointed!
June 30, 2020
---
Frequently asked questions
What is your typical process for working with a new student?
Typically, I like to chat over the phone or by email to have a better understanding of what students are looking for in a lesson. Though I enjoy teaching to the fullest degree, I understand that there are times when I will need to decline a student based off of their personal goals and reasons for a specific lesson. When I begin working with a new student I like to create a safe space for people of all ages to feel comfortable. I know first hand it is not an easy task facing yourself in the mirror. Oh and mirrors are optional unless used for proper alignment and correct body placement at a specific time during lesson! It is very important that the student communicates their preferences right away so that we are able to get the most out of our time.
For those that are new to the dance scene I like to provide a range of phrases or combinations. The first lesson will be similar to a demo class in order to gage present level of the student. I'll ask what they're most interested in developing whether it's body awareness, alignment, partnering, musicality and/or artistic expression.
What education and/or training do you have that relates to your work?
HiiT - Victorious Inc
Kickboxing - ILKB Pasadena
Raiz Brazil Samba Company - Jonia McClenney
Calle Caliente Salsa Company - Desi Jevon
Certification in Zumba - Gina B1
B.A. Dance - Belhaven University
Do you have a standard pricing system for your lessons? If so, please share the details here.
Depending on type of class, location, commute or studio rental I offer classes from a broad price range. Class packages available upon request!
What prices are you considering?
Take a look at a few examples of individual class options below:
$10 - 30 minutes (online only)
$40 - 30 minutes
$50 - 45 minutes
$60 - 60 minutes
$75 - 90 minutes
What types of students have you worked with?
*No age limit; I have worked with ages 6-75
Ballet
Circuit & Conditioning
Choreography (Wedding Choreography)
Contemporary
Dance Cardio Fusion
HiiT
Kickboxing
Modern
Salsa
Samba
What questions should students think through before talking to teachers about their needs?
1) What is your goal? And more importantly why is this your goal?
2) What draws you to this subject?
3) Where do you prefer to spend your time? Outdoors? In an energetic, cool, well lit gym? In an atmospheric, calm studio?
---
Services offered