About
I have been teaching for over 15 years. I teach privately full-time and run my own company. I personally hire other enthusiastic and experienced music teachers to work with me. We believe learning music should be fun. While it also takes hard work and dedication, a student must first enjoy music in order to continue and progress. My teachers and I incorporate well-known songs into lessons so that students can relate to what they are learning. We also use many of our own games and worksheets to keep students engaged at all times. We offer many different types of lessons including voice, piano, guitar, violin, ukulele, and songwriting. We also offer performance opportunities for our students.
I love getting to know students and families and watching the children progress in lessons. It's amazing to see a student become more confident over time. Some students who were scared of performing have become amazing musicians who now can't wait to sing or play at our recitals! This is incredibly rewarding.
---
---
Details
Instrument
Students who have an instrument, Students who are planning to purchase an instrument
Able to read music
Student can read music staff, Student can read guitar tabs, Student cannot read music
Musical styles
I can make recommendations, Classical, Blues, Jazz, Rock, Folk, Country
Lesson length
30 minutes, 45 minutes, 60 minutes
Students age
Younger than 6 years old, 6 - 9 years old, 10 - 13 years old, 14 - 17 years old, 18 - 25 years old, 26 - 44 years old, 45 - 64 years old, 65 or older
Years experience
No formal training, No formal training; some self-taught experience, 0 - 2 years of formal training, 2 - 4 years of formal training, 4+ years of formal training
---
Photos and videos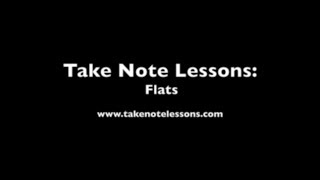 ---
Reviews
---
Michelle is the piano teacher I wished for when I was a kid! Michelle is patient, enthusiastic and knowledgeable. One of the things my 7-year-old loves most about Michelle is that she lets her explore her musical creative side. Michelle has guided my daughter in composing her own music, tackling tough songs of her own choosing and in introducing instruments like the harmonica into her selections. Michelle is always upbeat and full of positive energy and as a result my daughter loves her music lessons.
January 18, 2020
---
I am so glad we found Michelle of Take Note Lessons. We have a 5th grader and 8th grader who both actively enjoy piano lessons and are both progressing well. Michelle adapts her teaching style to fit students personalities - we see this demonstrated weekly as our girls certainly have their individual quirks....and nothing seems to phase her! Shes open and warm enough that they both feel they can talk to her and yet they quickly buckle down to work too. Strongly recommend!
September 24, 2019
---
I used Michelles service to get my 9 year old daughter a singing teacher and could not be more thrilled with the result!!
August 11, 2019
---
My son has taken piano lessons with Michelle for the past 2 years and we absolutely love her. He is progressing beautifully and loves to play. Michelle has a balanced aproach that teaches note reading and fundamentals while also keeping the child engaged and having fun. She also organizes great recitals so the children can showcase their work. I cant imagine a better teacher!!
May 18, 2017
---
Michelle is an amazing voice teacher and person! Both her singing and piano skills are great. She has helped me prepare for numerous auditions as well as NYSSMA. She has also introduced me to so many musicals and songs that I would never sing on my own (they usually turn out to be my favorites). I definitely recommend hiring her!
May 18, 2017
---
Frequently asked questions
What education and/or training do you have that relates to your work?
I have studied music for my entire life. I have years of training in voice, piano, and acting. I have been teaching for over 12 years. I majored in musical theatre and have performed all over the country. I also developed my teaching skills with many top companies in New York, Los Angeles, and Chicago before starting my own business. I was the Head Music Teacher for Citibabes in Soho and assisted with the hiring and training of new music instructors. This experience and knowledge has helped me put together an incredible staff for Take Note Lessons. Our teachers are amazing musicians who are also excellent and caring instructors.
What types of students have you worked with?
My teachers and I have worked with students of all ages. We teach beginners as young as 3. We have also worked with adult students who may be returning to an instrument or are even starting to learn for the first time. It is rewarding to see students accomplish their goals and learn to love to music at any age and level.
What advice would you give a student looking to hire a teacher in your area of expertise?
Find a teacher who connects with your student. NYC is full of amazing musicians with great performance resumes. These things don't necessarily make a musician a good teacher. While musical knowledge and skills are important, the ability to make lessons fun is just as important.
---
Services offered