About
SMILE!! Welcome to Passion with Purpose a motivational education company where I help people ignite their passion and fulfill their purpose in life. With over 30 years of experience in healthcare and teaching, I understand the importance of living a life with meaning and purpose. My mission is to empower individuals to discover their passions and align them with their unique purpose, so they can live a fulfilling and satisfying life. Let me help you on your journey toward a life of passion with purpose.
I want to share the techniques I used to create my happy life. I offer online and offline courses, coaching, workshops, events, and community to inspire people to discover their own strengths, and goals and empower people to live with passion and purpose
---
Highlights
Payment methods
Credit Card, Cash, Paypal, Square, Apple Pay, Google Pay, Samsung Pay, Zelle
---
Details
CPR Level
First aid training, Standard CPR training, CPR training for medical professionals (BLS)
Certification from a specific organization
American Heart Association (AHA)
Number of students
Single student, 2 - 5 students, 6 - 10 students, 11+ students
Student age(s)
Younger than 18, 18 - 22 years old, 23 - 30 years old, 31 - 40 years old, 41 - 50 years old, 51 - 60 years old, 61 or older
Deadline
Students without a deadline, Students with a deadline
---
Photos and videos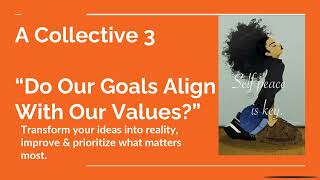 ---
Reviews
---
It provided me with exactly what I was looking for.
July 11, 2021
---
Frequently asked questions
What is your typical process for working with a new student?
I like to know a little about the student so that I can identify how to best serve their services request.
What education and/or training do you have that relates to your work?
I have a B.S.Ed in education, I have a Community Nutrition Counselor Certification and 4 other degrees related to health, culture and personal well being.
Do you have a standard pricing system for your lessons? If so, please share the details here.
For CPR I charge $75/person and group rates.
Counseling in any form is $50 and up depending on type requesting.
How did you get started teaching?
I started out as a College Professor and currently a high school health science teacher.
What types of students have you worked with?
Describe a recent event you are fond of.
I am very proud that I have participated for many years with the AZ Donor program.
What advice would you give a student looking to hire a teacher in your area of expertise?
I would suggest talking with the teacher and making sure they can meet your needs and that you feel comfortable with.
What questions should students think through before talking to teachers about their needs?
I suggest knowing what your goals are wanting to reach and what you expect from the class.
---
Services offered