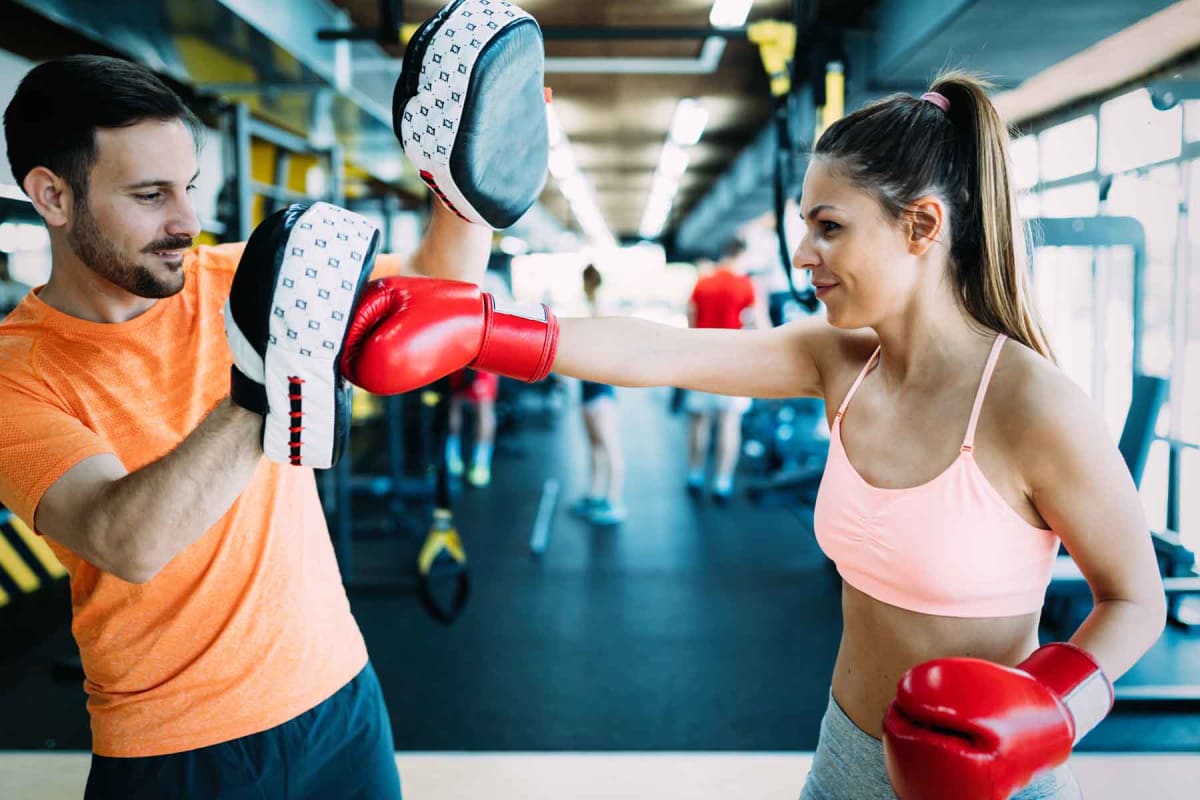 How much do boxing classes cost?
How much do boxing classes cost?
$25 – $35
cost per group class
$50 – $100
cost per private class
---
Get free estimates for your project or view our cost guide below:
$25 – $35
cost per group class
$50 – $100
cost per private class
---
Get free estimates for your project or view our cost guide below: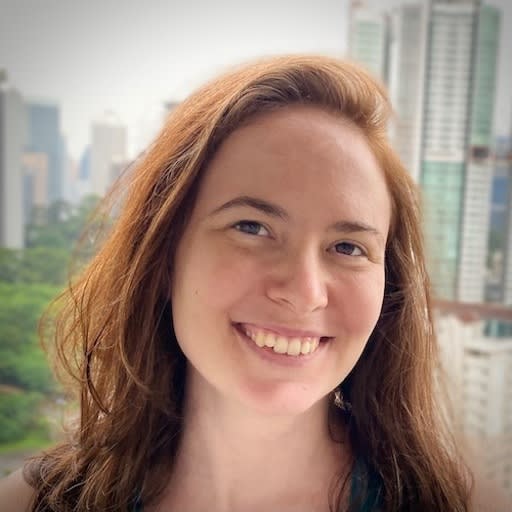 Fact-checked by
Kristen Cramer
Boxing classes cost
Group boxing classes prices are $75 to $200 per month for a membership plan, depending on the location. Group boxing classes cost $25 to $35 per session. A personal boxing trainer costs $50 to $100 per hour or more for a retired professional.
Boxing classes cost

| Type | Average cost |
| --- | --- |
| Private hourly class | $50 – $100 |
| Group hourly class | $25 – $35 |
| Monthly group class package | $75 – $200 |
Get free estimates from near you.
Private vs. group boxing class prices
Private lessons
A personal boxing trainer costs $50 to $100 per hour on average for private 1-on-1 sessions. Private boxing lessons cost up to $150 per hour for trainers in high demand with extensive experience. Discounts typically apply when buying 5 to 10 private sessions in advance.
The benefits of private boxing lessons include preventing bad habits, progressing faster to train competitively, and getting highly customized advice.

The disadvantages of having a private boxing coach are that you could get one who gives you bad habits or doesn't supervise sparring matches. Choose your coach carefully.
Group lessons
A boxing group class costs $25 to $35 per person for one session. Discounts apply when buying multiple group lessons up front. A monthly boxing membership costs $75 to $200 per month, depending on the number of classes included. Monthly memberships with unlimited classes cost $250 to $300 per month.
The advantages of group boxing lessons are the lower prices and opportunity to meet people and encourage each other as beginners.

Group boxing lessons aren't ideal for people who want to train competitively since you get less personal training on techniques.
Boxing training cost considerations
Cost factors for the total price of boxing training include:
Class type – Group classes typically cost less than private sessions.

Duration & frequency – Longer classes or frequent sessions tend to cost more. Some gyms offer discounts for purchasing multiple classes in a bundle.

Instructor's experience – Trainers with more experience or a well-established reputation charge more for their classes. Renowned professional boxers turned trainers typically have premium rates.

Amenities – Gyms with state-of-the-art equipment, spacious training areas, and extras like saunas or nutrition counseling have higher membership or class fees.

Membership fees – Some boxing gyms require a monthly membership fee in addition to class fees. Membership perks typically include access to open gym times or discounts on additional classes.

Signup fees – Initial registration fees are $50 to $100 for most memberships.

Discounts – Some gyms offer special promotions, introductory offers, or reduced rates for students, military personnel, or first responders.

Contract & cancellation policies – Long-term contracts or cancellation fees associated with the classes will impact the overall costs.

Geographic location – Boxing gyms in urban areas or high-cost-of-living cities may have higher fees.

Boxing equipment – Some gyms may include equipment rental in the class fee, while others require you to buy them:

Boxing gloves cost $20 to $80.

Wraps or gauze cost $5 to $20.

A mouth guard costs $10 to $20.

Related classes:
Boxing classes FAQs
Are boxing classes worth it?
Boxing classes are worth it to build your physical fitness, self-confidence, mental resilience, and discipline. The unique combination of cardiovascular training, strength building, and skill development in boxing raises you up to a very high level of fitness.
How do I prepare for boxing class?
Prepare for boxing classes by following these steps:
Ask the teacher if you need to bring hand wraps, gloves, or accessories.

Take a day off from intense workouts before your first lesson.

Drink extra water during the day and bring a bottle of water with you to class.

Eat a light and nutritious meal an hour or two beforehand.

Stretch at home right before you go to class.

Be prepared for a full body workout.

Maintain a positive and open attitude.
What do I wear to a boxing class?
When deciding what to wear to a boxing class, choose clothing and footwear that are comfortable, supportive, stay in place, and let you move freely. You'll sweat a lot while training, so don't wear heavy sweatshirts or clothes that don't breathe well.
Supportive undergarments – Women should wear a supportive sports bra; men may opt for a compression shirt.

Breathable top – Choose a T-shirt or tank top that allows for easy movement.

Flexible bottoms – Leggings, compression shorts, or athletic shorts are ideal for both men and women.

Proper footwear – Wear lightweight boxing shoes or cross trainers with thinner soles that breathe very well.

Gloves – If the gym doesn't have gloves for sale, then buy your own pair that weigh at least 10 oz. each to bring with you to classes.
How long is a boxing class?
A boxing class lasts 30 to 60 minutes on average. This session includes warm-ups, skill drills on a punching bag, cardio workouts, weights and strength training, and cool-down stretch sessions.
How often should beginners take boxing classes?
Beginners should take 2 to 3 boxing classes weekly to allow sufficient recovery time. After some time when the coach says you're ready, then you can gradually increase to more than 4 classes weekly with more endurance and strength training.
What are weight classes in boxing?
Weight classes in boxing are the different categories of fighters that determine who you'll spar with. Boxing has a total range of 17 weight classes, from Mini Flyweight or Strawweight (105 to 108 lbs.) to Heavyweight (more than 200 lbs.).
Get free estimates from near you.
Fighters spar with others safely and fairly when matched with people in the same weight category. This system promotes more equally matched competition and minimizes injuries.
How to find the best boxing teacher or gym
Before choosing a boxing class near you, be sure to:
Compare at least 3 boxing lesson estimates.

Study their reviews on Lessons and Google.

Request references from current or recent students.

Verify their professional boxing or coaching certifications.

Ask other students in the boxing school how they feel about the teacher.

Get a written contract and schedule prior to the first session.

Set a payment plan instead of paying for everything up front.
Questions to ask a boxing coach
To find a great boxing teacher, ask potential coaches these questions:
How many years of experience do you have training boxers?

Is it possible to have a trial session before committing?

Who did you train with when you were learning?

What is the typical age range and skill level of your students?

Can you suggest a good place to purchase or rent boxing gear?

How often should I practice boxing techniques at home?

What should I bring to our training sessions?

How long does each session last?

What is your cancellation policy, and how do you handle emergencies?

Do you specialize in a particular boxing style or technique?

Can I get a copy of the training schedule, contract, and payment details?

Could you include specific techniques I want to focus on?