Silas Gordon Brigham, PRA (Patsy Rodenburg Associate) Voice, Speech, Presence
About
Hello! I am an actor, and Voice Coach certified as a Patsy Rodenberg Associate. I teach the Rodenburg Presence and Second Circle Method. I see my coaching through the lens of social justice education, informed by my study of martial arts and meditation, and shaped by my own acting experience. I coach actors both privately and in production.
I am also passionate about working with non-actors and can help a wide range of students and professionals to uncover their most effective and authentic presence and voice. This work is useful for anyone who uses their voice and presence in their work and daily life.
I have led group workshops designed specifically for young folks at numerous schools and summer programs in the DC area, Philadelphia, Maryland and Virginia; and with students at Paulo Freire Social Justice Charter School in Western Massachusetts. As an actor, I have appeared on stage with First Maria Ensemble in NYC, and in DC at Studio Theater, Mosaic Theater Company, Keegan Theatre and the DC Fringe Festival. My film work includes the award-winning Ultrasonic and The Legacy Sessions—which I co-produced.
I received a BA in Theater Studies from Guilford College and hold certificates from the Studio Acting Conservatory and the The Patsy Rodenburg Associate Programme. I am a faculty member at Studio Acting Conservatory in Washington, D.C.
I enjoy working with anyone who wants to use their voice and presence authentically and effectively. I am available for private voice and presence coaching, workshops, and for productions. Please contact for rates. I look forward to working with you!
---
Highlights
Payment methods
Cash, Venmo, Paypal, Zelle
---
Details
Experience level
No experience, Beginner, Intermediate, Advanced
Acting venue(s)
Theater, Improv theater, Musical theater, Film, TV episode, TV commercial, Radio, Not applicable; lessons are for personal interest
People in group
1 person, 2-4 people, 5 or more people
Acting focus area(s)
No specific focus, Hone diction and enunciation, Expand vocal range, Strengthen vocal projection, Refine vocal expression, Develop specific accent(s), Develop specific dialect(s)
Students goals
To prepare for an audition, To build confidence, To explore as a hobby, To continue professional development
Acting type(s)
I can make recommendations, Scene study, Cold reading, Method acting, Classical acting, Voice-over, Improv, Physical theater and movement
Student's age
5 – 10 years old, 11 – 13 years old, 14 – 18 years old, 19 – 25 years old, 26 – 45 years old, 46 – 65 years old, Over 65 years old
---
Photos and videos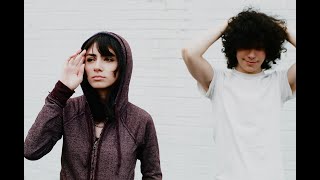 ---
No reviews (yet)
Ask this instructor for references. There's no obligation to hire and we're
here to help
your booking go smoothly.
---
Services offered