About
You've seen Ashley's Fitness PartyTM on CBS 46 Atlanta's Better Mornings Show, showing the world how to SWEAT. SHAPE. PARTY! My Zumba® classes have aired nationally on television, and live radio with Ruben Ramos in Miami. I took the party to Arthur Murray Dance Centers in Temecula, California to host the first ever Ashley's Fitness PartyTM Project: Fitness Events for a Cause, sponsored by Susan G. Komen. Now get ready to experience a different side of Ashley. She is tapping into her dance roots and giving the world an experience of how it all began through her eclectic and fun dance classes! Try hip hop, dancehall and pop. Need a professional dance choreographer for your event? Hire Ashley to bring your vision to life. Ashley has been the executive Choreographer for the Miss Black international pageant, for indie artists, music videos, stage productions, etc. Try all of Ashley's dance and choreography services. Visit www.AshleysFitnessParty.com for more on Ashley Johnson.
---
---
Photos and videos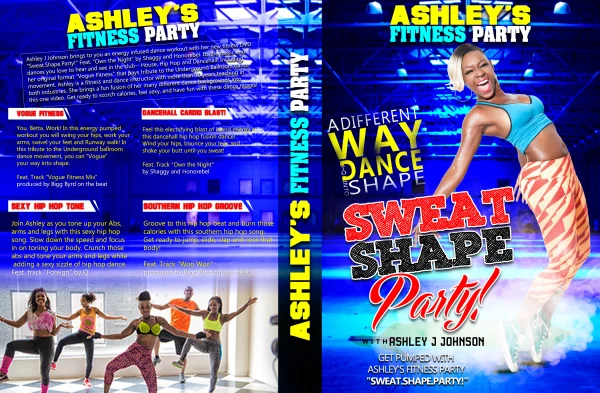 ---
No reviews (yet)
Ask this instructor for references. There's no obligation to hire and we're
here to help
your booking go smoothly.
---
Frequently asked questions
What is your typical process for working with a new student?
Do you need me one on one training on how to dance to hip pop or pop?
I am here to coach you on everything from technique, to stage performance, body language and effective execution.
I will dig deep to pull out your own personal flavor and make your performance your own!
I can work with you or your team to bring your vision to life!
What education and/or training do you have that relates to your work?
My background and training is in African Zulu, hip-hop, contemporary ballet, modern and Jazz dance.
I have studied at the Alvin Ailey school of dance in New York City, the Roanoke ballet theater and the Debbie Reynolds studio in California.
I also have several certifications and fitness to help with any goals on cardio endurance, flexibility, agility and strength that you may have.
Do you have a standard pricing system for your lessons? If so, please share the details here.
My pricing is based on each individual project and I would be happy to discuss that with you. I can work with almost any budget.
How did you get started teaching?
I started teaching at 16 years old when I was in high school. I was mentored directly under the dance instructor of our magnet arts program. I continued on to teach in college as an alternative to physical education classes, for the students that I went to school with.
What types of students have you worked with?
I have worked with all ages from three years old to adult, men and women, and all different styles of dance.
---
Services offered