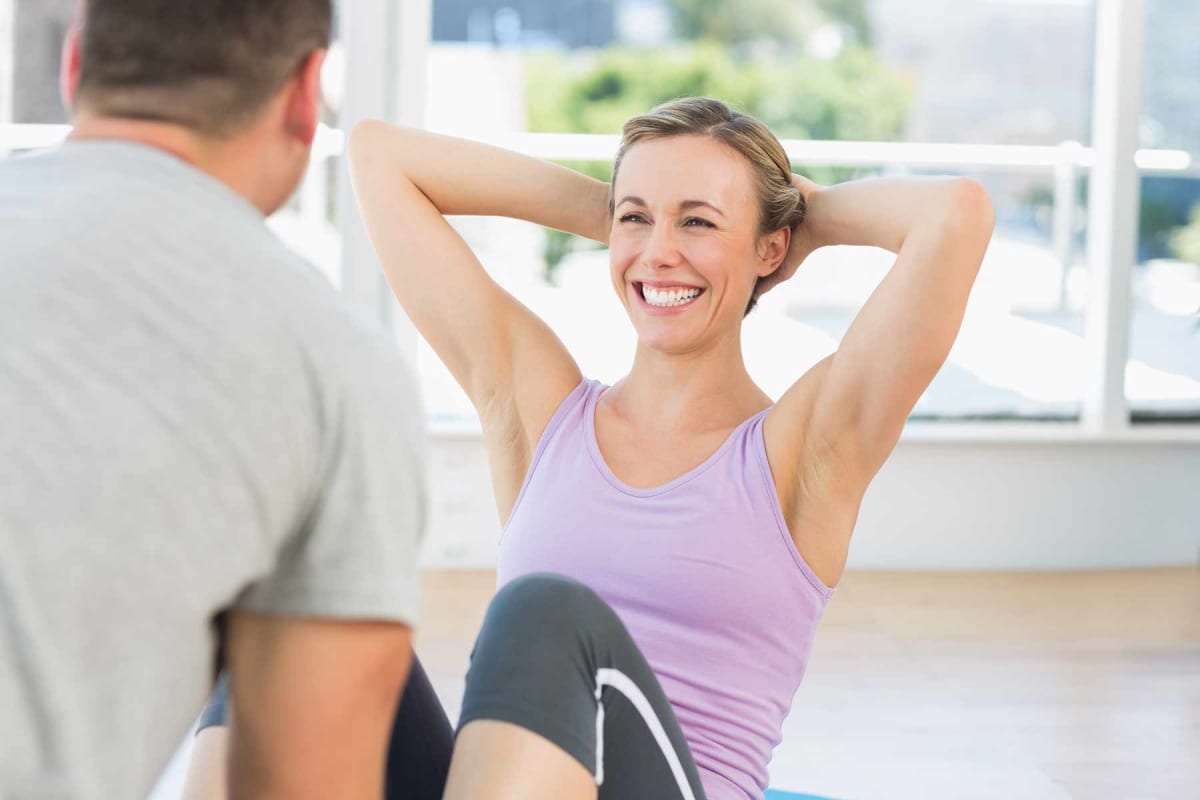 How much does a personal trainer cost?
How much does a personal trainer cost?
$40 – $100
cost per session
---
Get free estimates for your project or view our cost guide below:
$40 – $100
cost per session
---
Get free estimates for your project or view our cost guide below: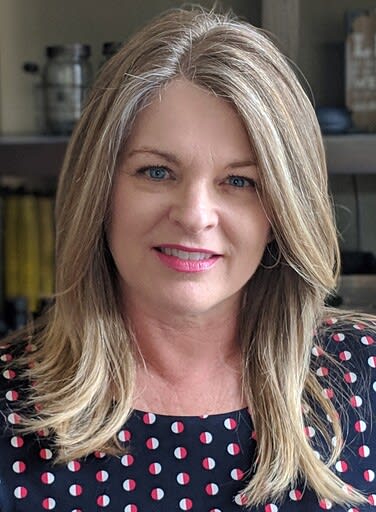 Fact-checked by
Tom Grupa
Cost to hire a personal trainer
A personal trainer costs $40 to $100 per hour at the gym or $100 to $175 per hour or more in your home. A certified personal trainer creates a personalized fitness plan including one or more workout sessions per week and nutritional counseling to help you reach your fitness goals.
Average cost to hire a personal trainer

| Training | Cost per 60-minute session | Average cost per month* |
| --- | --- | --- |
| At-gym personal trainer | $40 – $100 | $160 – $400 |
| In-home personal trainer | $100 – $175+ | $400 – $1,200 |
| Online personal trainer | $30 – $80 | $100 – $300 |
| Fitness app | N/A | $15 – $50 |
*Monthly package of 4 to 8 sessions lasting 60 minutes each.
Gym personal trainer cost
Most gyms offer personal training for members at a cost of $40 to $100 per hour, with sessions typically lasting 30 to 60 minutes. Discounts for packages of 5, 10, or 20 training sessions are available.
Personal trainer hourly gym rates
Gym
Average hourly rate
Details
Gold's Gym trainer
$50 – $100+

30-minute and 50-minute sessions
Certified and highly trained for members of all fitness levels
Weight loss, strength training, and group sessions available

Crunch trainer
$70 – $100+

Package discounts for 5 to 20 lessons
One-on-one and group sessions

Planet Fitness trainer
Free

Membership includes group personal training
No one-on-one training is available

LA Fitness trainer
$40 – $90

Includes complimentary fitness assessment
Pro Results personal training clients get access to the LA Fitness mobile app for guided workouts and fitness tracking

YMCA trainer
$45 – $75

30-minute and 60-minute sessions
Package pricing discounts are available
Discounted rates for semi-private sessions
Rates for non-members are available at a higher price
In-home personal training cost
In-home personal training costs $100 to $175 per hour session for the convenience and flexibility of working out in your space and on your schedule. In-home trainers charge more for their services to cover the extra time and effort spent traveling and transporting equipment.
In-home training saves you time, which may allow you to work out longer or more frequently than you would if you had to drive to the gym. Training at home also provides more privacy for those who are embarrassed to work out in front of others.
Online personal training cost
Online personal training programs cost $30 to $80 per session for live training. The trainer first demonstrates the exercises, then the client performs the reps while the trainer offers instruction and motivation. Some coaches email customized exercise plans with instructional videos instead of hosting live sessions.
A fitness app training program costs $15 to $50 per month. These programs include digitally guided workouts you complete on your schedule. Programs may include nutrition and fitness tracking in the app to keep you motivated and help you reach your goals.
Group fitness training prices
Many gyms like Planet Fitness, LA Fitness, and Anytime Fitness offer unlimited group fitness classes as part of their monthly membership fees, which range from $10 to $50 per month. Group fitness training classes still include direct coaching, but the plans are not customized to you.
Popular group classes include:
Cardio

Dance / Barre

Kickboxing

Pilates

Yoga

CrossFit / Bootcamp

Water fitness

Strength training
Get free estimates from personal trainers near you.
Personal trainer cost factors
Keep these factors in mind when budgeting for the cost of a personal trainer:
Session length – The longer the session, the more it costs. Trainers most often offer 30- and 60-minute sessions. Weight loss trainers may offer 20-minute dietary counseling sessions and bodybuilding trainers may offer 75-minute weight training sessions.

Frequency – Most personal trainers recommend 1 to 3 sessions per week, depending on your fitness level and goals. Taking one session per week will save you money but it will take longer for you to reach your goals.

Packages – Trainers often offer discounts if you purchase 5, 10, or 20-session packages in advance. Some trainers for bodybuilding or performance specialties offer flat fee training packages to prepare for a competition or event.

Certifications and experience – Personal trainers are certified and must take annual continuing education. More experienced trainers charge a higher hourly rate and tend to have multiple certifications and degrees.

Location – If you train in the gym where you pay monthly dues, you will pay less for personal training sessions. In-home trainers charge the highest rates to come to you. Trainers in major metro areas charge higher hourly rates but often have more experience.

Gear – If the trainer is coming to you, they include an equipment fee in their hourly rate for supplying and transporting the workout gear.

Cancellation policy – Most trainers charge for missed sessions or last-minute cancellations.
Personal trainer FAQs
What does a personal trainer do?
A personal trainer evaluates your fitness level, personal goals, and nutrition to create your personalized training program. They offer instruction, monitor your progress, and keep you motivated.
Do I need a personal trainer at the gym?
While you can exercise on your own, hiring a personal trainer provides a personalized workout and nutrition plan to help you achieve your goals faster than you could on your own. Other benefits of a personal trainer include:
Increased accountability

Improved motivation

Help with goal setting

Better knowledge about health and fitness

More exercise variety
How can I save money on a personal trainer?
The best way to save money on a personal trainer is to prepay for a multi-session package. Trainers typically offer a discount if you purchase 5, 10, or 20 sessions in advance.
You can also save money by training at the gym rather than at home and by training with a small group of friends or coworkers rather than paying for one-on-one sessions.
Do you tip a personal trainer?
Tipping a personal trainer is not standard practice since most personal trainers set their own pricing. If your trainer is a gym employee, they may not be allowed to accept tips. A small holiday bonus or personalized gift is a common way to show your appreciation for their efforts.
What should I avoid in a personal trainer?
A personal trainer can help you on your fitness path, but there are some signs you should watch out for. Avoid a personal trainer if:
They don't perform a fitness evaluation to screen for flexibility, injuries, or other limitations before your first workout.

They don't ask about your fitness goals before presenting you with a workout plan.

They try to sell you supplements or insist that a certain brand of products is essential to your training.

They try to diagnose you with medical issues.

They guarantee immediate results. Most experts agree it takes around 6 weeks to see results from any fitness program.

They try to make you sign a contract before you've had a session together.
How to find the best personal trainer near you
When looking for a personal trainer near you, follow these suggestions:
Ask for references from friends, family, and fellow gym members.

Check the trainer's reviews on Lessons and Google.

Make sure they are a certified personal trainer with CPR and first aid training.

Confirm they carry liability insurance.

Ask about their educational background, especially if you are seeking nutritional counseling.

Get detailed information on fees, session frequency, and cancellation policies.
Questions to ask
Ask these important questions to help you select a personal trainer that fits your budget, schedule, and fitness goals:
Are you a certified personal trainer?

How much experience do you have?

How much do you charge per session?

How long are the sessions?

What is your availability?

What is your cancellation policy?

Do you only train at the gym, or will you come to my home?

How do you measure progress?

Do you offer nutritional counseling along with exercise training?