About
I love working with people and studying the craft of acting. I truly enjoy teaching as well as learning from my students as we embody characters, and jump into the world of the play. Creating a character and make-believe is incredibly fun!
I earned my MFA in acting from the DePaul Theater School. SInce then I have worked with a number of theaters in Chicago including Steppenwolf, Second City, The Raven Theater, and Playmakers Laboratory.
I have appeared on Chicago PD, 61st Street, True Blood, and also have my own film company.
Most importantly, I have taught acting and creative writing to young people and high school students for over 12 years and truly enjoy it.
---
---
Details
Experience level
No experience, Beginner, Intermediate, Advanced
Acting venue(s)
Theater, Improv theater, Musical theater, Film, TV episode, TV commercial, Radio, Not applicable; lessons are for personal interest
People in group
1 person, 2-4 people, 5 or more people
Acting focus area(s)
No specific focus, Strengthen vocal projection, Refine vocal expression
Students goals
To prepare for an audition, To build confidence, To explore as a hobby, To continue professional development
Acting type(s)
I can make recommendations, Scene study, Cold reading, Method acting, Classical acting, Improv
Student's age
11 – 13 years old, 14 – 18 years old, 19 – 25 years old, 26 – 45 years old, 46 – 65 years old, Over 65 years old
---
Photos and videos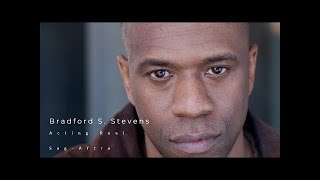 ---
No reviews (yet)
Ask this instructor for references. There's no obligation to hire and we're
here to help
your booking go smoothly.
---
Frequently asked questions
What is your typical process for working with a new student?
I love to start things off by briefly telling students a little bit about myself. How I got into the arts, my education, and other things I love to do. And then take a few minutes to find out about them. Their interest. What draws them to acting.
After that is established, I like to jump right in with some acting warmups. I truly believe acting is doing. So spending time actually doing and building the foundation of acting. I'm a big fan of taking some time to talk about technique and different teachers who have laid the groundwork for modern acting. And of course, finishing things off with homework. A fun assignment to work on and bring back for the next class.
---
Services offered