About
'Acting is the ability to live truthfully from moment to moment under any given set of imaginary circumstances." — S. Meisner
I teach a complete way of working based on the work of Sanford Meisner and Robert Patterson. My class is for the student looking for a serious approach to the craft of acting. No professional experience is required. I have 20 + years of acting, directing, writing and teaching at the professional level.
My classes are no more than 6 students. Everyone works; every class.
I teach students ages 19 - 64.
I do not teach online, nor do I coach unless for a specific professional audition.
---
Highlights
Serves Fountain Hill , PA
Payment methods
Credit Card, Paypal, Zelle
---
Details
Experience level
No experience, Beginner, Intermediate, Advanced
Acting venue(s)
Theater, Improv theater, Musical theater, Film, TV episode, TV commercial, Radio, Not applicable; lessons are for personal interest
People in group
1 person, 2-4 people, 5 or more people
Acting focus area(s)
No specific focus, Hone diction and enunciation, Expand vocal range, Strengthen vocal projection, Refine vocal expression, Develop specific accent(s), Develop specific dialect(s)
Students goals
To prepare for an audition, To build confidence, To explore as a hobby, To continue professional development
Acting type(s)
I can make recommendations, Scene study, Cold reading, Method acting, Classical acting, Voice-over, Improv, Physical theater and movement
Student's age
19 – 25 years old, 26 – 45 years old, 46 – 65 years old
---
Photos and videos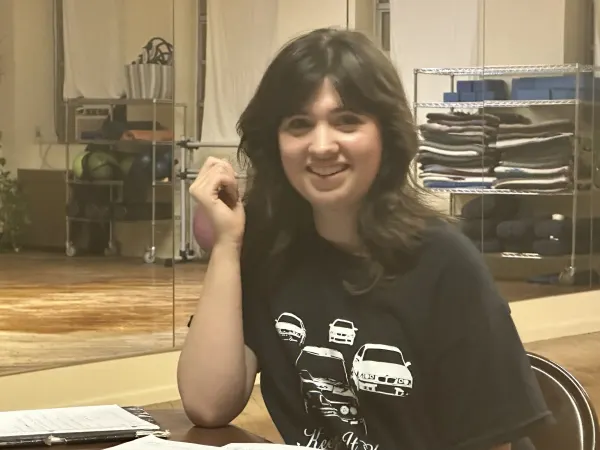 ---
Reviews
---
The only acting class where I didn't feel I was wasting my money.
July 05, 2020
---
Daniel Amenda has been my acting teacher, my mentor and my director. In each of these roles he has been insightful and inspiring, guiding me to deliver my best performance. He teaches actors how to discover and channel their inner resources and he does this with compassion and humor. Anyone who is serious about learning to act or fine tuning their skills would be very lucky to have Daniel Amenda as their teacher!
July 05, 2020
---
Frequently asked questions
What is your typical process for working with a new student?
What is it that they are after? Each student has different aims and each student is unique. I have a plan once I understand the definition of success, and once we meet I adapt to whatever that experience reveals. A teacher must know the details expertly and remain flexible at all times.
What education and/or training do you have that relates to your work?
See about section at www.treashouse.org
Do you have a standard pricing system for your lessons? If so, please share the details here.
$125.00 an hour in the city.
60.00 to 100.00 an hour outside the city
How did you get started teaching?
Robert Patterson encouraged me at first. I also began helping actors I know as they would request coaching.
What types of students have you worked with?
All types, literally all types
Describe a recent event you are fond of.
I saw one of my students on the professional stage in New York City.
What advice would you give a student looking to hire a teacher in your area of expertise?
Trust. If something feels off, try to address it. If you cannot - run away. Acting is a craft dependent on your individual and common humanity, and working with someone who seems "off" to you will prohibit you from making courageous choices.
What questions should students think through before talking to teachers about their needs?
What do you want in a teacher? What do you want to contribute to the craft of acting? It's one thing to have a career, it's another to have your choices informed by what kind of contribution you wish to make. Marlon Brando has the aim to change film acting forever, and he did that. When I acted my aim was to have a career with integrity in a declining culture.
---
Services offered