About
Danzart Academy has 16 years of providing from 3 year olds to adults the best classes. We have experienced teachers and do wonderful themed recitals. We also have competition teams.
Classes for kids and teens: acro, aero, jazz, ballet, flamenco, tap, contemporary,hip hop, acting & voice.
Classes for adults: barre,pilates, cardio dance, flamenco, aeroyoga
---
Highlights
Serves Imperial Beach , CA
Payment methods
Credit Card, Cash
---
Details
How often
Once a week, Multiple times a week, Recommendations available
Student age(s)
Under 5 years old, 5 – 10 years old, 11 – 13 years old, 14 – 18 years old, 19 – 25 years old, 26 – 45 years old, 46 – 65 years old, Over 65 years old
Experience level
No experience, Beginner, Intermediate, Advanced
Number of students
One person, Two people, A group of 3 – 5 people, A group of 6 – 10+ people
Dance style
Hip hop / K-Pop, Ballet, Tap, Belly dancing, Salsa, Dance fitness / Zumba, Breakdancing, Bachata, Modern / Contemporary
Goals and interests
Developing a hobby, Preparing for a wedding, Preparing for an event or performance, Working out and physical health
---
Photos and videos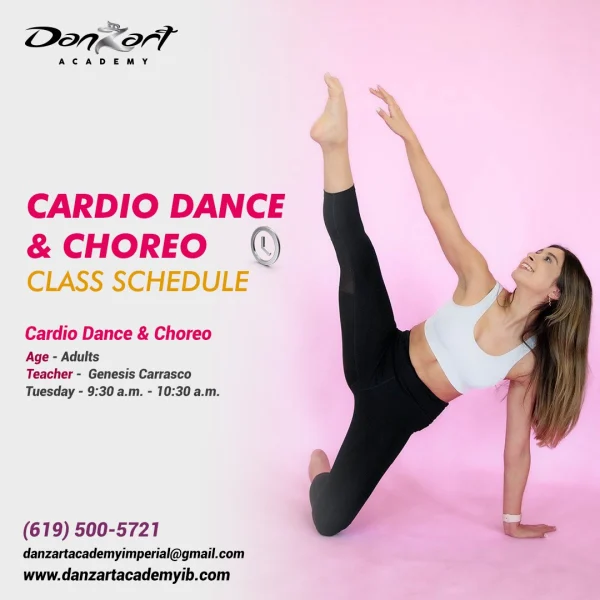 ---
No reviews (yet)
Ask this instructor for references. There's no obligation to hire and we're
here to help
your booking go smoothly.
---
Services offered