Fernando Cortez Dance Lessons
About
If you're looking for a Latin dance instructor who can help you feel comfortable and confident on the dance floor, even if you're a beginner? Look no further!
As a specialist in Salsa On2, Bachata, and Cha Cha Cha, I understand how overwhelming it can be to try a new dance style. That's why I prioritize creating a fun and welcoming environment in my classes, where students of all levels can feel at home.
My philosophy is simple: I focus on the experience of the class, which means creating a fun and engaging environment that helps students get out of their heads and onto their feet. By using clear vocabulary, helpful direction, and plenty of practice, I help students break down even the most complex dance patterns into manageable steps, so that they can build a strong foundation and progress at their own pace.
But it's not just about technique and patterns - I believe that when we focus on the experience of the class, students can enjoy themselves more and feel more confident in their abilities. As we move past the beginner stages and into more advanced techniques, my goal is to help students develop a deeper understanding and appreciation for the dance styles they love.
So if you're looking for a dance instructor who prioritizes your experience and enjoyment in class, rather than just the technical aspects of the dance, I invite you to book a session with me. Let's make your dance journey a fun and fulfilling one!
I'm passionate about sharing my love of dance with others and helping them achieve their goals. One of the things I enjoy most about my work is witnessing the "light bulb" moment when my students finally grasp a concept or master a move. It's incredibly rewarding to see the excitement and satisfaction on their faces when they realize they've learned something new through perseverance and repetition.
Overall, I find joy in creating a fun and engaging environment for my students to learn and grow, and in helping them discover the many benefits of dance, both on and off the dance floor. Whether I'm teaching a class, choreographing a routine, or organizing an event, I'm grateful for the opportunity to share my love of dance and make a positive impact on the lives of others.
---
Highlights
Payment methods
Cash, Check, Venmo, Paypal, Square, Zelle
---
Details
How often
Once a week, Multiple times a week, Recommendations available
Student age(s)
5 – 10 years old, 11 – 13 years old, 14 – 18 years old, 19 – 25 years old, 26 – 45 years old, 46 – 65 years old, Over 65 years old
Experience level
No experience, Beginner, Intermediate, Advanced
Number of students
One person, Two people, A group of 3 – 5 people, A group of 6 – 10+ people
Dance style
Hip hop / K-Pop, Ballet, Country, Line dancing, Swing, Salsa, Dance fitness / Zumba, Bachata
Goals and interests
Developing a hobby, Preparing for a wedding, Preparing for an event or performance, Working out and physical health
---
Photos and videos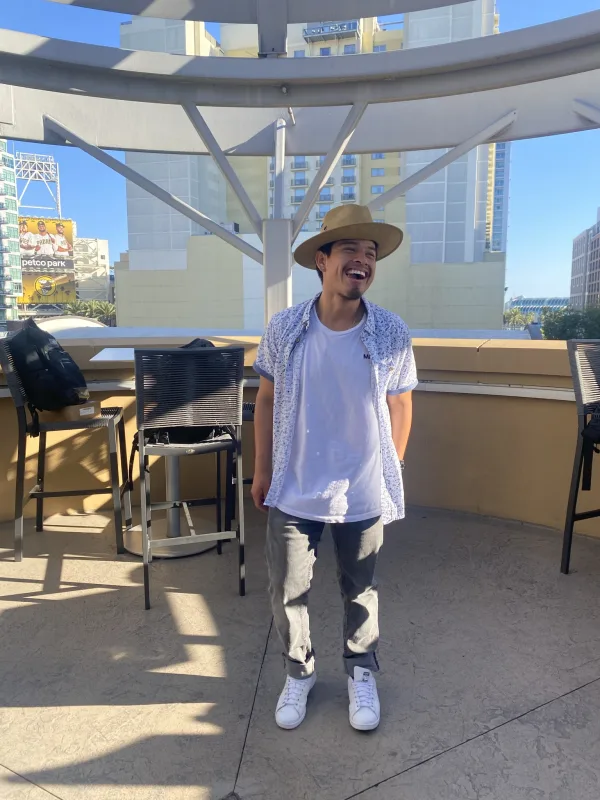 ---
No reviews (yet)
Ask this instructor for references. There's no obligation to hire and we're
here to help
your booking go smoothly.
---
Frequently asked questions
What is your typical process for working with a new student?
I start of with a consultation/evaluation of their current dance skills, goals, and a plan to get them there. Once I have an idea of where they want to go, i get to charting a course to get them there.
What education and/or training do you have that relates to your work?
I have been dancing for the past 9+ years. Starting off with competitive ballroom dancing at the collegiate level, working my way through swing dancing and finally transitioning into Salsa and Bachata Dancing.
What types of students have you worked with?
All levels of dancing. I have worked with people who have never danced before all the way to advance and professional dancers. Working on technique and the finer details that lead to an enjoyable and fun experience for both Lead and Follower.
Describe a recent event you are fond of.
I enjoy going to Tango Del Rey in Pacfic Beach Thursday Nights. DJ Mambo plays some of the best salsa and bachata music in San Diego.
---
Services offered