About
Hello! I have been teaching stringed instruments for about 25 years. I also have 16 years of experience teaching in public schools.I studied music (along with French and English) as an undergrad at Indiana State University. I love teaching especially when students have an "aha" moment and get something that had previously been challenging. I believe that anyone can learn to play a musical instrument. I work hard to individualize instruction for each student. I also try to work with students' schedules so that scheduling is not interfere with the ability to take lessons.
---
---
Details
Years experience
No formal training, No formal training; some self-taught experience, 0 – 2 years experience, 2 – 4 years experience, 4+ years of experience
Able to read music
Student can read music, Student cannot read music
Lesson length
30 minutes, 45 minutes, 60 minutes
Student's age
Under 5 years old, 5 – 10 years old, 11 – 13 years old, 14 – 18 years old, 19 – 25 years old, 26 – 45 years old, 46 – 65 years old, Over 65 years old
Student has instrument
Students who have a piano, Students who have a keyboard, Students who have neither
Interested musical styles
Classical, Jazz, Pop, I can make recommendations
---
Photos and videos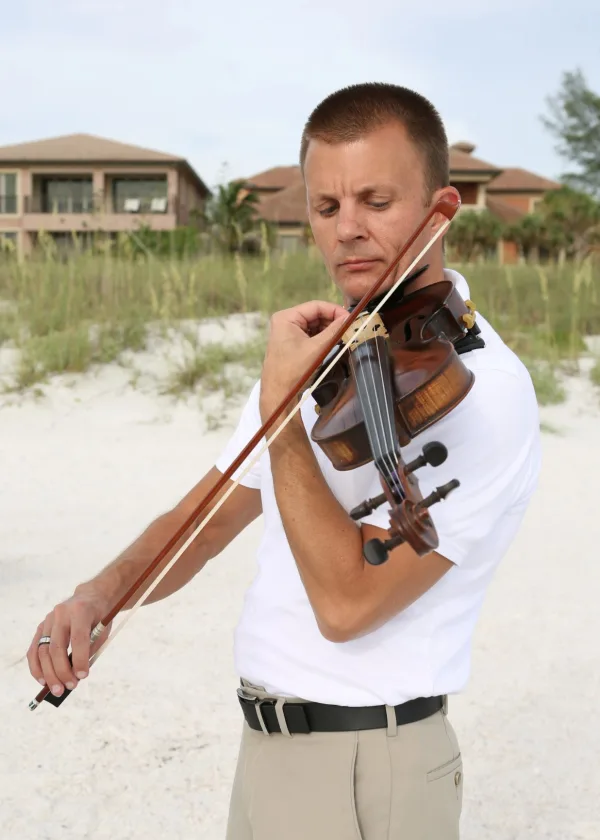 ---
Reviews
---
---
Helped me immediately with what I was looking for. My teacher, Bryan, is awesome
---
Frequently asked questions
What is your typical process for working with a new student?
I first get to know the student and find out his/her goals for studying the new instrument. I then assess the new student's skills and determine where to begin in terms of curriculum. I discuss with my student the agenda for a typical lesson. I also discuss practice and encourage my student to practice as much as possible on a daily basis (even if it's only 10-15 minutes). I answer any questions my student may have and then we begin the first lesson.
What education and/or training do you have that relates to your work?
I studied music at Indiana State University. I have been teaching privately since 1994. I have taught independently as well as in schools/studios in Florida and North Carolina including Bringe Music, Wendelken Music Studio, Music Showcase, OnStage, and Piedmont Music and Dance. I regulary play all 4 of the instruments that I teach.
Do you have a standard pricing system for your lessons? If so, please share the details here.
I charge $20 for a half hour, $30 for 45 minutes, and $35 for an hour.
How did you get started teaching?
I began teaching when I was still a college student at the urging of one of my violin and viola teachers. She had too many students, so I took on her overflow.
What types of students have you worked with?
I have worked with students of all ages (from 7-68) and all abilities (beginner to advanced). I have taught gifted students as well as students with special needs.
What advice would you give a student looking to hire a teacher in your area of expertise?
Talk to the teacher. Have a conversation about what you are looking for and how the teacher teaches and what approach he/she will use when teaching you. The conversation will tell you quite a bit about what your lessons will be like.
---
Services offered