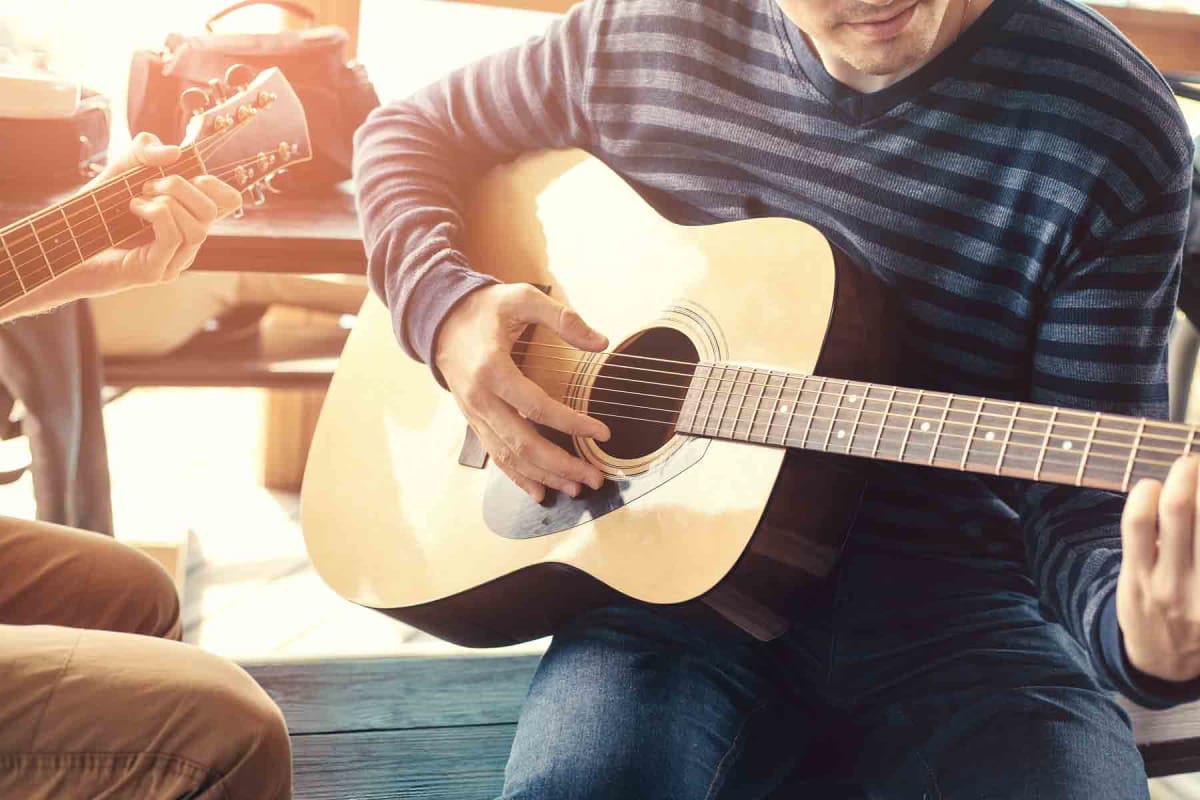 How much do guitar lessons cost?
How much do guitar lessons cost?
$45 – $70
cost per hour (private)
$170 – $315
cost per month (4 – 5 pre-paid discount package)
---
Get free estimates for your project or view our cost guide below:
$45 – $70
cost per hour (private)
$170 – $315
cost per month (4 – 5 pre-paid discount package)
---
Get free estimates for your project or view our cost guide below: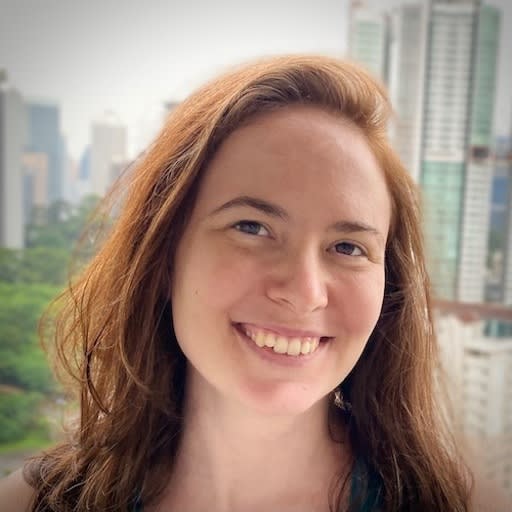 Fact-checked by
Tom Grupa
Guitar lessons cost
Guitar lessons cost $35 to $70 per session, depending on the length. Private guitar classes cost $45 to $70 per hour. Group guitar lessons cost $25 to $35 per session. The cost of online guitar lessons is $35 to $55 hourly. Ongoing guitar lessons cost $170 to $315 per month.
Guitar lessons cost

| Lesson length | Average cost |
| --- | --- |
| 30 minutes | $35 – $45 |
| 45 minutes | $40 – $60 |
| 60 minutes | $45 – $70 |
*Based on private in-person lessons.
Get free estimates from guitar lessons near you.
Cost of guitar lessons by type
Private guitar lessons cost
Private guitar lessons cost $45 to $70 per hour for in-person sessions. One-on-one classes allow teachers to help tune your guitar, check how hard you press the strings, and adjust your technique. These important instructions are hard to communicate in online lessons.
Group guitar lesson fees
Group guitar lessons cost $25 to $35 per session. These classes are more common in schools as supplemental learning for students who are already taking private guitar lessons. Though group learning is cheap, students get minimal feedback and progress slower than they typically do in private sessions.
Cost of online guitar lessons
Online guitar lessons cost $35 to $55 per hour. Taking virtual classes in guitar is a good option for those living in remote areas with limited access to local teachers. You'll need a high-speed Internet connection and a webcam with a great microphone to get the most benefit from these classes.
In comparison, most online music lessons cost $35 to $70 per hour.
Guitar lesson cost considerations
Guitar lesson prices vary according to the following cost factors:
Online guitar lessons vs. in-person – If your teacher meets you in person for your lesson, it costs more than taking the lesson online. Extra fees are for travel expenses and renting a space for the lesson.

Single lesson vs. long-term rates – If you pay for lessons every month, every term, or regularly, you save 5% to 10% off the single lesson price.

Group vs. individual lessons – Cheaper rates apply for each person if you learn in a group. On the other hand, it costs more for private lessons with just you and the teacher.

Lesson type – Lessons designed to help you play a certain kind of music cost more because the teacher spends extra time planning them.

Length & frequency – The cost of guitar lessons depends on how long they last and how often you have them. Most lessons are from 30 minutes to 90 minutes once a week.

Teacher expertise – Very skilled teachers with a lot of experience charge more for each hour of teaching. Especially high costs apply for advanced students who request teachers with a long waiting list.

Books and materials – Sheet music and books cost $30 to $80 per year. Prices for additional equipment like a guitar case, metronome, tuner, capo, and a music stand vary.

Guitar rental – Music stores often rent guitars for $25 to $50 per month. Higher prices apply for electric guitars with amplifiers and a speaker.

Maintenance – String replacement costs $20 to $65 when done by a professional at a music center. Strings typically need replacing every 6 to 12 months.
Other music lessons
Other music lessons you can take to further develop your skills include:
Get free estimates from guitar lessons near you.
Guitar lessons FAQs
Are guitar lessons worth it?
Guitar lessons are worth it to make more progress by motivating you with structured learning customized to your needs. A teacher's feedback is essential to explain how you can improve and avoid bad playing habits. Learning to play guitar on your own is much more difficult and takes longer.
What do you learn in guitar lessons?
In ongoing guitar lessons, you learn:
The correct finger positions and posture to make chords

Proper methods for tuning the guitar

How to play various scales

Fingerpicking and strumming techniques

The fundamentals of reading sheet music
How many guitar lessons do I need?
The number of guitar lessons you need depends on what you want to achieve and how long you practice. Learning how to play a simple song takes 2 to 6 months on average. However, mastering the guitar at a professional level takes 4 to 10 years.
How much does a guitar cost?
A basic to intermediate guitar costs $100 to $800 on average. Buying a professional-quality guitar costs $1,000+, depending on the type. Acoustic models start at lower prices than many electric guitar types.
What is the best age to start learning the guitar?
Your child can start learning the guitar at 6 to 10 years old or whenever they can hold the instrument comfortably and have the hand strength to press on the strings. Adults of any age can learn to play guitar with the right assistance and regular practice.
What are the different types of guitar lessons?
The following different styles of guitar lessons are available:
Keep in mind that electric, acoustic, and bass guitars are completely different instruments, so seek out a teacher who specializes in your type. Very few instructors can play all guitar types in every musical style.
Getting estimates from guitar teachers
Before hiring a guitar teacher near you, be sure to:
Compare the prices from at least 3 guitar teachers.

Read their reviews from others on Lessons and Google.

Request a list of references from current or recent students.

Ask other parents what their children said about the teacher.

Collect a written contract and schedule before the first session.

Commit to a payment plan instead of making a large deposit.
Questions to ask
Find the best guitar teacher for you by asking the following questions:
What kind of music degree do you have?

How many years of guitar tutoring experience do you have?

Can I get a free trial lesson?

How old are most of your students?

What guitar type should I practice on?

Will you give me finger exercises to memorize as homework?

How often should I practice between classes?

What textbooks should I get, and do you know where I can buy used ones?

How many guitar-playing styles do you specialize in?

Can you adapt your teaching style if I'm having trouble learning?

What should I bring to our classes, and how long is each session?

Can I get a copy of our class schedule, agreement, and payment terms?

What's your cancellation policy if I have an emergency?

Can I select some of my favorite songs to learn?