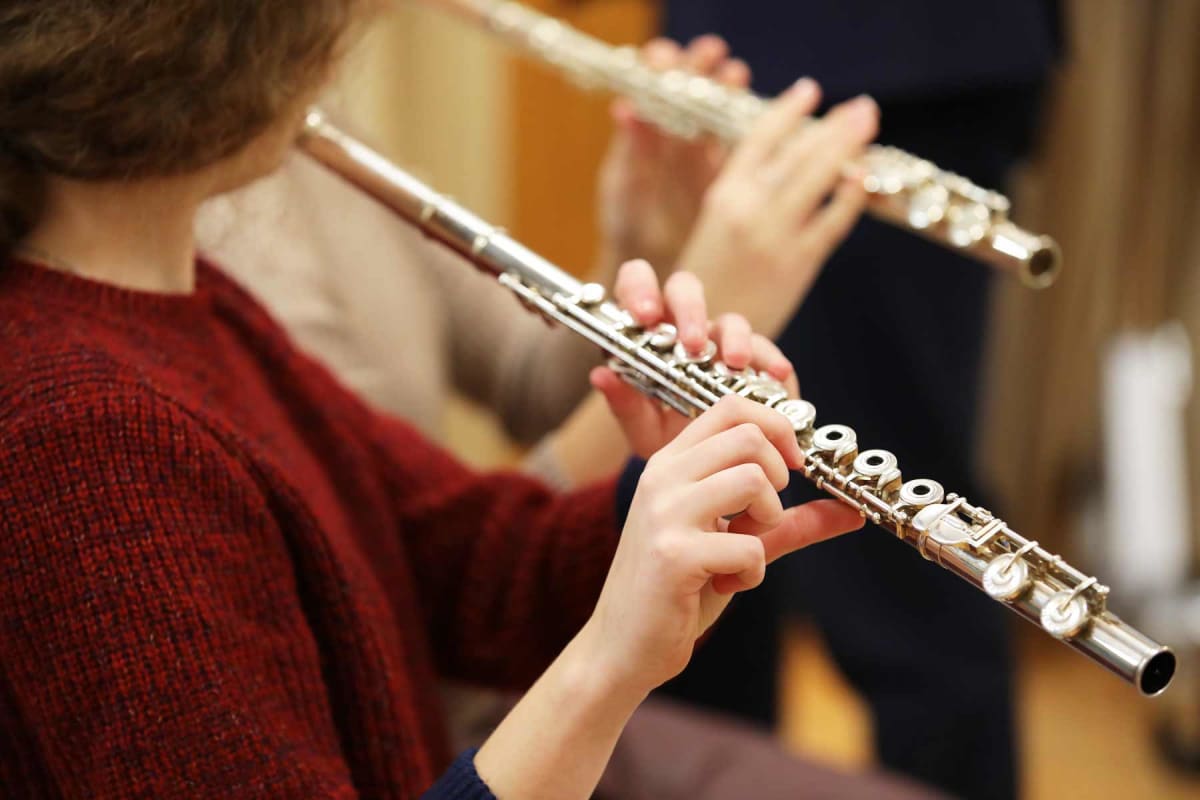 How much do flute lessons cost?
How much do flute lessons cost?
$50 – $80
cost per hour (private)
$190 – $360
cost per month (4 – 5 prepaid lesson discount)
---
Get free estimates for your project or view our cost guide below:
$50 – $80
cost per hour (private)
$190 – $360
cost per month (4 – 5 prepaid lesson discount)
---
Get free estimates for your project or view our cost guide below: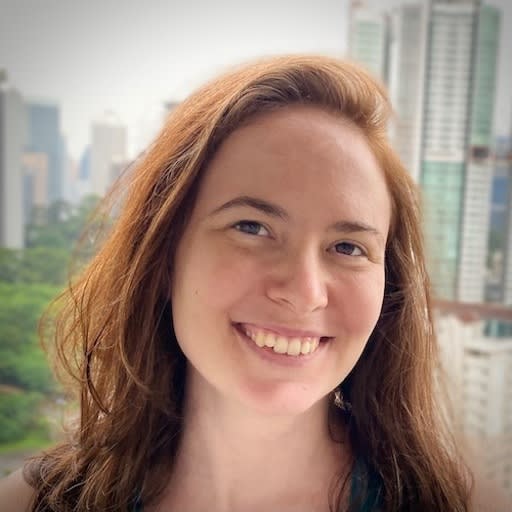 Fact-checked by
Tom Grupa
Flute lessons cost
Flute lessons cost $30 to $80 per session on average, depending on the duration. Hourly private in-person flute lessons cost $50 to $80. Group flute classes cost $20 to $40 per session. One-on-one flute lessons cost $190 to $360 per month. Online flute classes cost $40 to $70 per hour.
Flute lessons cost

| Lesson length | Average cost |
| --- | --- |
| 30 minutes | $30 – $45 |
| 45 minutes | $40 – $60 |
| 60 minutes | $50 – $80 |
*Based on private in-person lessons.
Get free estimates from flute lessons near you.
Cost of flute lessons by type
Private flute lessons cost
Private in-person flute lessons cost $50 to $80 per hour. Flute classes cost $190 to $360 per month for 4 to 5 sessions total when booked in advance. Instruction from a teacher sitting beside the student allows for more coaching on posture, breathing, and hand positions.
Group flute lesson prices
Group flute lessons cost $20 to $40 per session. Flute classes in a group setting of 2 to 4+ students help pupils get ready for their first concert. Plus, forming encouraging relationships with other flute players is a strong motivational tool to keep learning.
Online flute music lessons cost
Online flute lessons cost $40 to $70 per hour. These classes are easy to record so that students can rewatch videos to fully grasp breathing techniques to play the flute better. The wider selection of flute teachers and styles helps students learn any type of music they prefer.
In comparison, most online music lessons cost $35 to $70 per hour to become proficient in playing other instruments.
Flute lesson considerations
Cost factors are variable for learning to play the flute:
Single vs. long-term rates – Paying for flute lessons on a monthly, semester, or ongoing basis often includes a 5% to 10% discount off the single lesson price.

Face-to-face vs. virtual instruction – Online lessons are increasingly popular and more affordable. Traditional in-person classes have higher costs due to the tutor's transportation or studio rent.

Collective learning vs. personal instruction – Group sessions provide similar benefits to private lessons at a lower cost per student.

Lesson customization – If you're keen on mastering a specific musical style, expect a slightly higher cost. Creating a personalized curriculum takes additional effort from the teacher, which is reflected in higher fees.

Session length & frequency – Tuition costs may vary, depending on the class duration ranging anywhere from 30 minutes to 90 minutes.

Tutor's credentials – Highly sought instructors boasting superior experience and skills charge a premium for their services. Advanced students, in particular, require more experienced teachers.

Learning Materials – Sheet music and books cost $30 to $80 per year. Additional items like a flute case, metronome, tuner, and a music stand have varied costs.

Flute rental – Music stores rent flutes for $20 to $130 per month if you're not ready for the full investment.

Instrument pricing – Student flutes for children start at $65 to $250. Full-size intermediate flutes cost $300 to $3,000 on average, depending on the quality. Custom flutes in real silver cost up to $10,000.

Maintenance – Remember to factor in the cost of flute cleaning and adjustments at $50 to $350 depending on the work needed. Higher prices up to $600 can apply for re-padding a flute.

Accompanist Fees – If you plan to participate in recitals, concerts, auditions, or exams, additional costs apply for practicing with a professional pianist.
Other music lessons
Prices vary for other music lessons depending on the type:
Get free estimates from flute lessons near you.
Flute lesson FAQs
Are flute lessons worth it?
Flute lessons are definitely worth it if you're serious about learning professional techniques faster. Flute lessons from a highly qualified teacher will give you better feedback to overcome difficulties and prevent bad habits.
What do you learn in flute lessons?
In your flute lessons, you will learn how to:
Breathe properly while playing

Maintain good posture

Find the correct finger positions for each note

Understand music theory

Read music

Practice different scales and arpeggios

Learn how to keep a steady rhythm
How long does a flute lesson last?
A flute lesson lasts 30 to 60 minutes on average, according to the student's ability. Beginners start with short lessons to gradually build their concentration and skills.
What is the best age to start flute lessons?
The best age to start flute lessons is 6 to 9 years old, or whenever the child's hands are large enough, they have the right lung capacity, and they can focus. Adults can start learning to play the flute at any age.
Getting estimates from flute teachers
Before hiring a flute teacher near you, remember to:
Collect 3 flute lesson estimates to compare them.

Read their reviews on Lessons and Google.

Request a list of references from current or past students.

Ask other parents if the teacher has a good reputation with children.

Get a copy of the contract and schedule before the first session.

Wait until you've had your first session and feel that the teacher suits you before you buy a month of lessons.
Questions to ask
Decide which flute teacher is best for you by asking the following questions:
How many years of experience do you have in flute tutoring?

What kind of formal music training or degrees do you have?

Have you performed professionally, and if so, in what settings?

Can I have a trial lesson before committing to ongoing classes?

What age groups or skill levels are you most comfortable with teaching?

What kind of flute should I buy if I'm a beginner?

How much practice would you recommend between our lessons?

Can you suggest any flute textbooks or resources that would help me progress?

Will you give assignments for me to memorize as homework?

Can you adapt your teaching style to my learning style or pace?

What should I bring to our classes, and how long is each session?

How many flute genres and music styles do you specialize in?

Can I get a copy of our class schedule, agreement, and payment terms?

What are your policies around scheduling, cancellations, and payments?

Can I choose some songs I'd like to learn?

Do you prepare students for auditions, and what is your success rate?