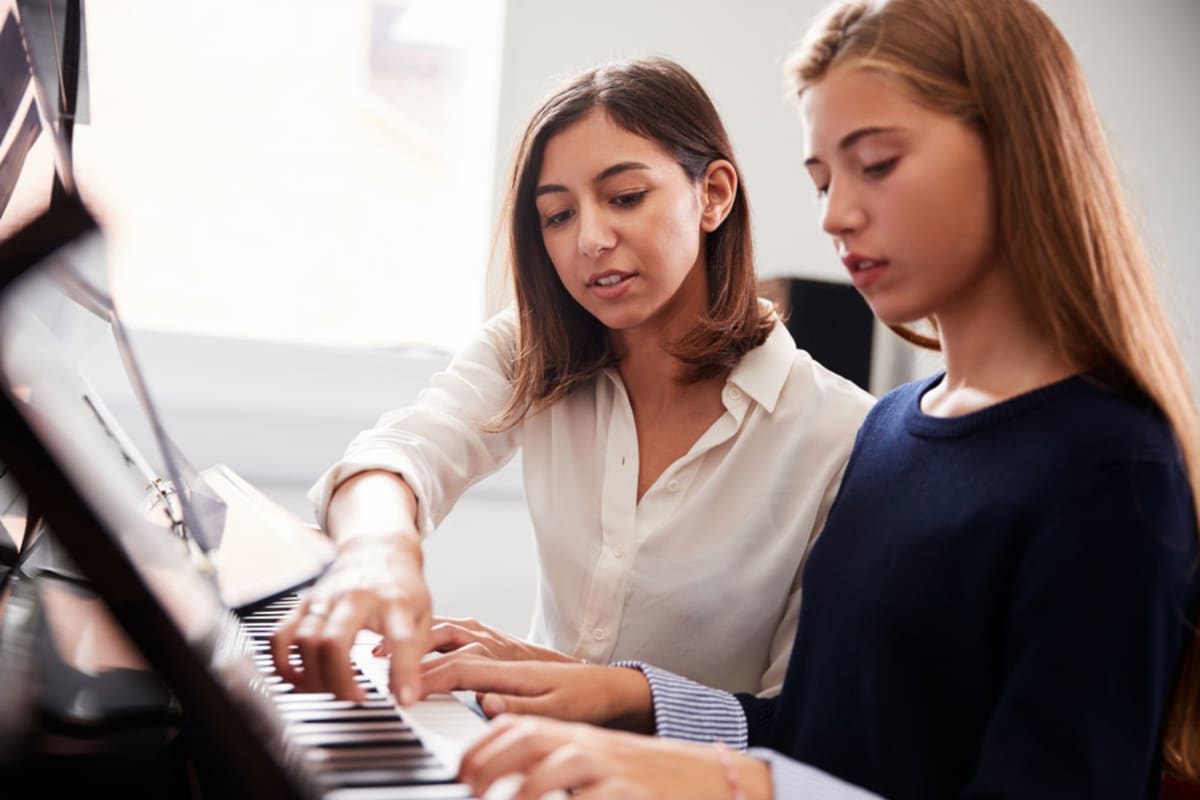 How much do piano lessons cost?
How much do piano lessons cost?
$40 – $80
cost per hour (private)
$150 – $360
cost per month (4 – 5 prepaid lesson discount)
---
Get free estimates for your project or view our cost guide below:
$40 – $80
cost per hour (private)
$150 – $360
cost per month (4 – 5 prepaid lesson discount)
---
Get free estimates for your project or view our cost guide below: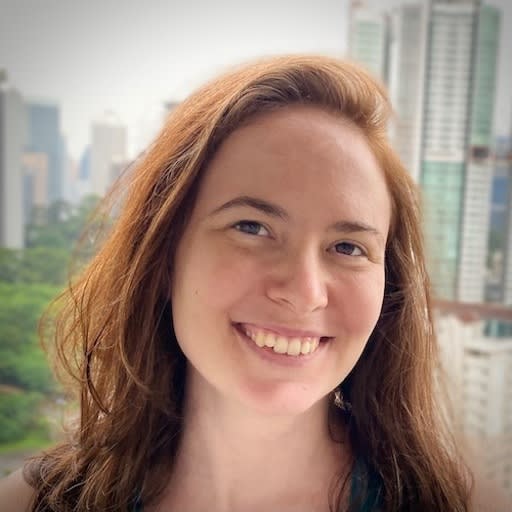 Edited by
Jennifer Carlson
Fact-checked by
Tom Grupa
Piano lessons cost
Piano lessons cost $30 to $80 per session, depending on the length. Private piano classes in-person cost $40 to $80 hourly on average. Group piano lesson prices are $20 to $50 per session. Online piano lessons cost $35 to $70 per hour. Piano lessons cost $150 to $360 per month.
Piano lessons cost

| Lesson length | Average cost* |
| --- | --- |
| 30 minutes | $30 – $50 |
| 45 minutes | $35 – $65 |
| 60 minutes | $40 – $80 |
*Based on private lessons in person.
Get free estimates from piano lessons near you.
Cost of piano lessons by type
Private piano lessons cost
Private in-person piano lessons cost $40 to $80 per hour on average. Piano lesson packages cost $150 to $360 per month for 4 to 5 private lessons either in-home or at a studio. Learning from a piano teacher in person allows students to learn better hand positions.
Group piano lessons cost
Group piano lessons cost $20 to $50 per session. Class sizes are typically 4 to 8 students and are available in public or private music schools, community centers, and music studios. Group lessons aren't ideal for everyone because they offer less individual attention.
Cost of online piano lessons
Online piano lessons cost $35 to $70 per hour. Virtual lessons allow students to learn from anywhere with a fast internet connection. This approach helps you access more teachers when you live in a remote location.
Most online music lessons cost $35 to $70 per hour to learn a range of other instruments.
Piano lesson considerations
Costs vary for learning to play the piano based on these factors:
Single session vs. ongoing lessons – A series of lessons is usually cheaper by 5% to 10%. Paying for one lesson at a time costs more than paying for lessons every month, semester, or on a regular schedule.

Classes for kids – The cost of piano lessons for a child depends on the teacher. Some teachers charge more because of the extra time to supervise them. Other teachers charge less, especially when teaching multiple kids from the same family.

Lesson type – Personalized lessons that focus on certain kinds of music can cost more. The teacher spends more time planning custom courses.

Length & frequency – Costs change based on how long each lesson is and how often you have them. Lessons are 30 minutes to 60 minutes. You'll usually pay less in total for lessons every week or every month.

Teacher expertise – The most skilled and experienced teachers often charge more per hour. When you get really good at piano, you might need a teacher who is more in demand and costs more.

Geographic location – Lessons cost more in cities where the cost of living is higher.

Books and materials – Buying sheet music and books will cost $30 to $80 per year. Other equipment like a metronome and tuner cost extra, too.

Piano rental – Piano rentals cost $50 to $250 monthly for smaller upright pianos to baby grand piano models. These payments can go toward rent-to-own options.

Instrument type – A piano keyboard, or digital piano, costs $130 to $600 for a full-size model. Buying a new standard piano costs $1,000 to $5,000+ minimum, and most grand pianos cost more than $10,000.

Maintenance – Piano tuning costs $100 to $200 and is recommended 1 to 2 times per year.

Exam Preparation – Lessons to train students for specific examinations, such as ABRSM or Trinity, can have higher rates.
Other music lessons
Other music lessons you can take include:
Get free estimates from piano lessons near you.
Piano lesson FAQs
Are piano lessons worth it?
Piano lessons are worth it when you want to make more progress in learning to play the piano. A teacher is essential to explain how you can improve. Learning how to play piano on your own is much more difficult and takes longer than learning in-person from a live instructor.
Benefits of piano lessons include:
More support from a live teacher to help overcome challenges

Building self-discipline

Exploring how to use piano music as a creative outlet
How many piano lessons do you need?
The number of piano lessons you need depends on your personal goals, the amount of time spent practicing, and how quickly you memorize and apply the lessons. Those with a background in music education can make faster progress.
Some examples of piano timelines include:
Within 1 year, many people can play simple songs and understand sheet music.

A hobbyist piano player can learn strong skills in 3 to 5 years.

A classical piano player who performs professionally studies for 10 to 15+ years.
How long are piano lessons?
Most piano lessons are 30 to 60 minutes long, and some extend up to 90 minutes according to the level of the student. Children and beginners start with 30-minute sessions and can gradually take longer lessons as their skills improve.
At what age should you start piano lessons?
Your child can start piano lessons as early as 4 years old if they can focus during the lesson or have natural talent. Most kids begin learning to play piano between 5 to 9 years of age. Adults of any age can learn to play the piano if they have high-quality lessons with feedback.
Are piano and keyboard lessons the same?
While similar in theory, piano and keyboard lessons are not the same because:
A piano typically has 3 pedals called "sustain," "soft," and "sostenuto" that alter the notes, and you must learn how to use them while playing. A keyboard may have one sustain pedal or no pedals at all.

A keyboard has a wider range of accompaniment features and digital effects to learn for various music genres and styles. A piano lesson focuses mostly on traditional piano music.

A piano has weighted keys that require more finger strength to play, allowing for nuanced dynamics. Keyboards typically have lighter keys with adjustable touch sensitivity, and the keyboard keys can be closer together since it's designed for portability.
Can you take piano lessons online?
You can take piano lessons online by booking private sessions via Skype or Zoom video calls. This approach is the closest to an in-person piano class that lets you ask the most questions and receive expert feedback instantly.
While free pre-recorded videos and lessons are available online, you won't get any feedback on how to improve like you do from a live lesson with a paid teacher.
How to find the best piano teachers near you
Before hiring a piano teacher near you, always:
Obtain at least 3 free piano lesson estimates for comparison.

Read their reviews on Lessons and Google.

Check their reference list of current or recent students.

Ask other parents if their children did well while studying with that teacher.

Collect a written contract and schedule prior to the first lesson.

Don't pay for a month of lessons until after you've had your first session and feel that the teacher is a good fit.
Questions to ask
Find the best piano teacher for you by asking potential tutors:
How many years of piano-teaching experience do you have?

What kind of music degree did you get in college?

Which age group of students do you typically instruct?

Can I get a free or discounted trial lesson?

What kind of keyboard should I get to practice on if I don't have a piano at home?

How much do I need to practice between our lessons?

What textbooks should I get, and how much do they cost?

Will you give assignments or songs to memorize after class?

Do you adjust your teaching style to suit the learning needs of different students?

What do I need to bring with me to our classes?

How many piano genres and music styles do you specialize in?

Can I get a copy of our agreement and payment terms?

What's your class cancellation policy?

Will I have the freedom to select some of my favorite songs to play?