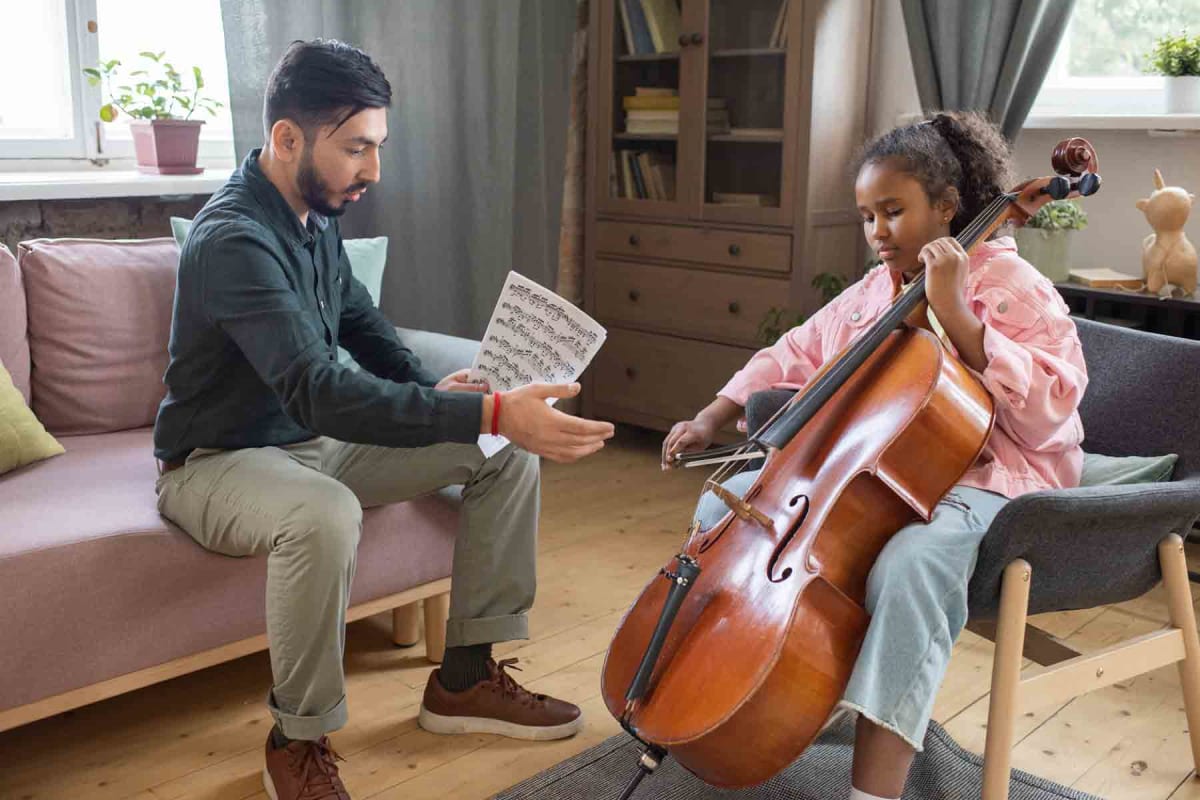 How much do cello lessons cost?
How much do cello lessons cost?
$45 – $85
cost per hour (private)
$170 – $380
cost per month (4 – 5 prepaid lesson discount)
---
Get free estimates for your project or view our cost guide below:
$45 – $85
cost per hour (private)
$170 – $380
cost per month (4 – 5 prepaid lesson discount)
---
Get free estimates for your project or view our cost guide below: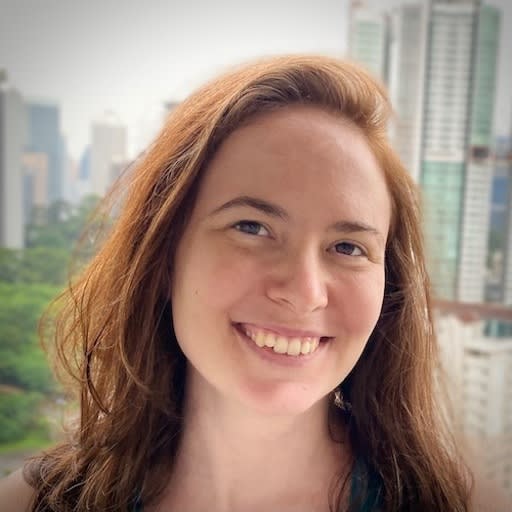 Edited by
Jennifer Carlson
Fact-checked by
Tom Grupa
Cello lessons cost
Cello lessons cost $30 to $85 per session, depending on the length. Private cello classes cost $45 to $85 per hour. Cello group prices are $20 to $35 per session. Online cello lessons cost $35 to $70 per hour, and ongoing cello lessons cost $170 to $380 per month.
Cello lessons cost

| Lesson length | Average cost |
| --- | --- |
| 30 minutes | $30 – $65 |
| 45 minutes | $35 – $75 |
| 60 minutes | $45 – $85 |
*Based on private lessons in-person.
Get free estimates from cello lessons near you.
Cost of cello lessons by type
Cost of private cello lessons
Private in-person cello lessons cost $45 to $85 per hour. Cello lessons cost $170 to $380 per month for 4 to 5 live classes when booked as a bundle. A cello teacher who has played professionally in an orchestra charges more but gives better guidance on hand positions and posture.
Cello group prices
Group cello lessons cost $20 to $35 per session. Each group has 2 to 4+ students in it. Teachers encourage most students to participate in group lessons as preparation for playing in an orchestra or ensemble.
Cost of online cello lessons
Online cello lessons cost $35 to $70 per hour. Students replay the recorded classes to practice in between private sessions and better observe the subtle techniques.
Those living in remote locations have greater access to more teachers this way. Plus, teachers can watch the recorded practice sessions of students to allow more flexibility in schedules across different time zones.
Cello lesson considerations
Cost factors vary widely for learning to play the cello for choices like:
One-time only vs. long-term fees – Monthly, semester, and ongoing cello lessons are typically 5% to 10% cheaper than a single lesson.

In-person vs. online lessons – Conventional in-person lessons typically have higher prices than online tutors due to the extra costs for the teacher's travel or the studio lease.

Group vs. individual classes – Semi-private sessions allow for lower fees per student due to shared costs. One-on-one sessions cost more owing to the custom-tailored teaching involved.

Lesson type – Tuition for specific musical genres can cost more than general lessons, given the need to craft a specialized syllabus for the student.

Length & frequency – The cost of tuition varies by the class length, ranging from 30 to 90 minutes. Discounts are often available for students who commit to weekly or monthly schedules.

Teacher expertise – Instructors possessing advanced skills and extensive experience set higher hourly rates. Cheaper rates are available at local community colleges or from graduate student tutors.

Travel – Commuting expenses for either the student or the teacher will increase the total lesson costs.

Instrument type – Renting a cello costs $50 to $80 per month. A student cello for a child costs $80 to $600 minimum. Buying a full-size cello costs $1,000 to $3,000 on average, depending on the quality.

Books and materials – Sheet music and books cost $30 to $80 per year. Prices vary for accessories like a cello case, tuner, metronome, music stand, and resin.

Maintenance – Replacing broken strings costs $50 to $150 when done by a professional. Adding a bridge replacement will double the repair price.

Accompanist – Extra fees apply to practice with a pianist who plays with a student during competitions, concerts, auditions, or exams.
Other music lessons
Other music lessons you can take include:
Get free estimates from cello lessons near you.
Cello lesson FAQs
Are cello lessons worth it?
Cello lessons are worth it to learn more effectively and progress faster, which makes the process enjoyable. Ongoing technique guidance from a private instructor keeps you from developing bad playing habits that are difficult to change later.
How many cello lessons do I need?
Most people need weekly cello lessons to play a simple song within the first year. Within 2 to 4 years of training, you can typically join a small orchestra with other beginners. The total time needed depends on practice frequency, your goals, and lesson quality.
How long are cello lessons?
Cello lessons typically last 30 to 60 minutes, depending on the student's skill level, attention span, and long-term goals.
What age do you start cello lessons?
Children can start cello lessons around 5 to 7 years old, but adults of any age can learn to play the cello.
How hard is it to learn the cello?
Learning the cello can be hard and requires time, patience, and frequent practice. Mastering the cello takes many years. However, most people feel the cello is easier to learn than the violin since the posture when playing the cello is more comfortable.
Getting estimates from cello teachers
Before hiring a cello teacher near you, remember to:
Collect 3 or more lesson estimates from different cello tutors.

Read their past reviews on Google and Lessons.

Request references from current or recent students.

Ask other parents what their children said about these teachers.

Collect a written contract and schedule prior to the first lesson.

Don't pay for a month of classes until you feel that the teacher is a good fit after your first sessions.
Questions to ask
Ask the following questions to find the best cello teacher:
How many years have you been teaching cello lessons?

Which music degrees do you have?

How old are most of the students you typically instruct?

Will my first lesson be free or discounted?

Which cello type should I buy to practice with?

How often will I need to practice between our lessons?

Which books should I get to help me learn, and how much do they cost?

Will I have assignments to memorize after class?

Can you modify your teaching method to suit different learning styles?

Do you teach the Suzuki method or other alternative training courses?

What will I need to bring to class?

How many music styles do you specialize in?

Can I get a copy of our agreement, cancellation policy, and payment terms?

Will I be able to pick a favorite song to study with you?