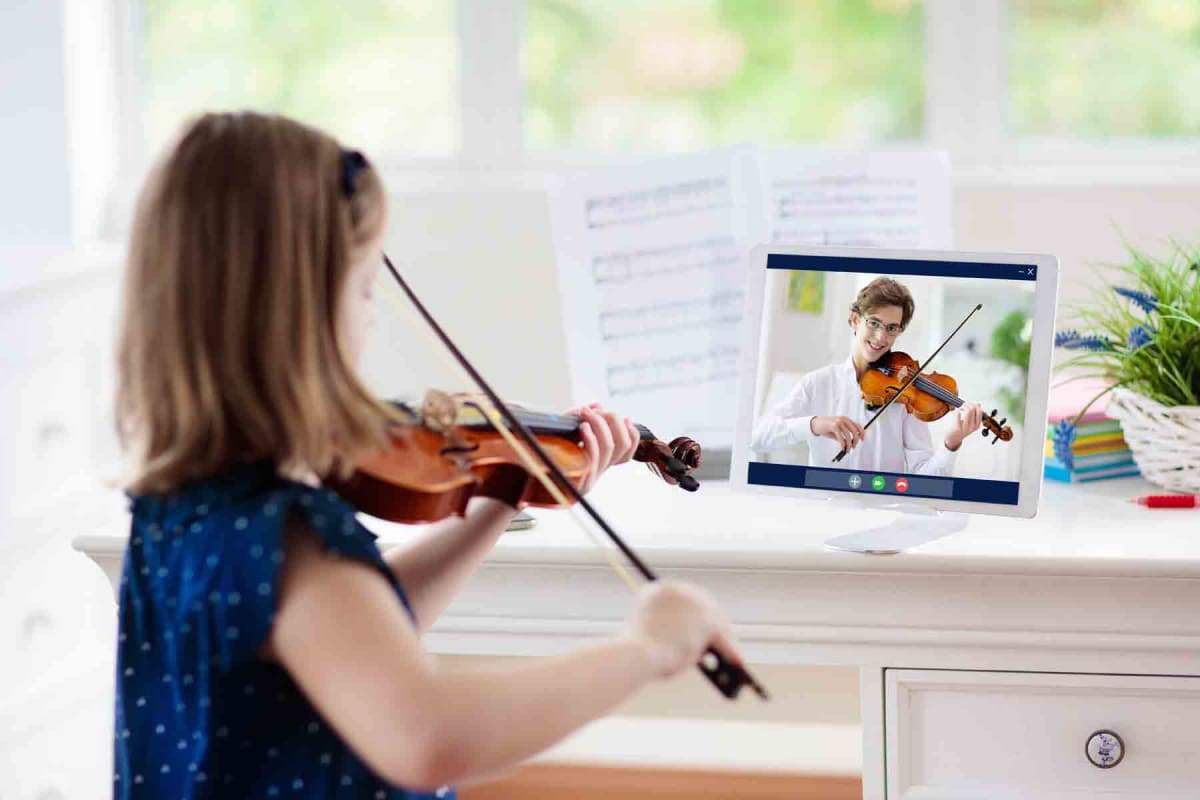 How much do online music lessons cost?
How much do online music lessons cost?
$35 – $70
cost per hour (private)
---
Get free estimates for your project or view our cost guide below:
$35 – $70
cost per hour (private)
---
Get free estimates for your project or view our cost guide below: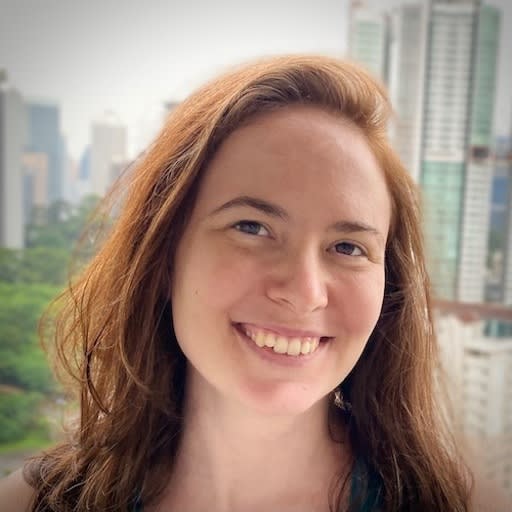 Edited by
Jennifer Carlson
Fact-checked by
Tom Grupa
Online music lessons cost
Online music lessons cost $25 to $70 per session for class lengths of 30 to 60 minutes. Online music lessons cost $35 to $70 per hour, depending on the teacher's qualifications and the instrument type. Instructors can give online music sessions through services like Skype, Zoom, Google Meet, or FaceTime.
Online music lessons cost

| Lesson length | Average cost |
| --- | --- |
| 30 minutes | $25 – $40 |
| 45 minutes | $30 – $55 |
| 60 minutes | $35 – $70 |
Get free estimates from online music lessons near you.
Online music lesson considerations
Cost factors for online music lessons include the following:
One-off vs. long term rates – Ongoing music lessons typically cost 5% to 10% less when pre-paid, compared to single lessons.

Lesson type – Customized instruction for specific musical genres often leads to increased rates, as the instructor needs to design a unique syllabus.

Instrument complexity – Some instruments require more lessons and practice to play well. For example, a violin takes much more instruction to learn than a piano.

Length & frequency – Costs will vary based on the length of the lesson, which can last from 30 to 60 minutes.

Teacher expertise – Tutors with extensive experience and advanced abilities typically charge higher hourly rates. As a student progresses and their skills become advanced, they require the guidance of high-demand teachers.

Books and materials – Sheet music and books cost $30 to $80 per year on average. Prices vary for additional equipment like a metronome, tuner, or music stand.

Instrument rental – Instrument rentals cost $50 to $250 per month on average, depending on the instrument type, brand, and quality.
Online vs. in-person music lessons
In comparison, in-person music lesson prices are:
Online music lessons FAQs
Are online music lessons worth it?
Online music lessons are worth it if you want to learn from home with personalized instructions. A wide variety of private instructors offer online lessons at different times of the day, making the lessons more convenient.
How do online music lessons work?
Online music lessons work by setting up a meeting through a video-conference app or private video chat. To have a productive session, you need:
A good internet connection

Adequate lighting

A webcam

A microphone

A room without background noise
What should I expect during an online music lesson?
During an online music lesson, expect the teacher to look at your posture and help you tune your instrument. Some tutors play an instrument with you at the same time. Others play a piece, watch you repeat it, and give feedback.
Online lessons can also include:
Screensharing to study sheet music

Emailing files and study materials to discuss together

Weekly activities to practice through various apps
How do I find online music lessons?
Get free estimates from online music lessons near you.
Find online music lessons from private tutors by browsing the listings here on the Lessons website. Music schools offer virtual lessons online as well, and freelance musicians typically advertise online lessons through these schools.
Getting estimates from online music teachers
Before hiring an online music teacher near you, be sure to:
Compare at least 3 free online music lesson estimates.

Read their reviews on Lessons and Google.

Request references from previous students.

Ask other parents if the teacher has a good reputation with children.

Get a contract and schedule before the first lesson.

Commit to a payment plan instead of making a large initial payment.
Questions to ask
Ask the following questions to see which music teacher online suits you best:
How many years of experience do you have in online music-teaching?

Which age group of students do you teach the most?

What kind of music degree did you get?

How many music genres and styles do you specialize in?

Can I get a discounted or complimentary trial lesson?

What kind of instrument or other equipment should I get to help me practice?

Can I select some of my favorite songs to learn?

How often should I practice?

What textbooks should I get, and do you know where I can buy used ones?

Can you adapt your teaching style to suit students with special needs?

What should I bring to our classes, and how long is each one?

Will you give assignments for me to memorize as homework?

Can I get a copy of our class schedule, agreement, and payment terms?

What's your cancellation policy?