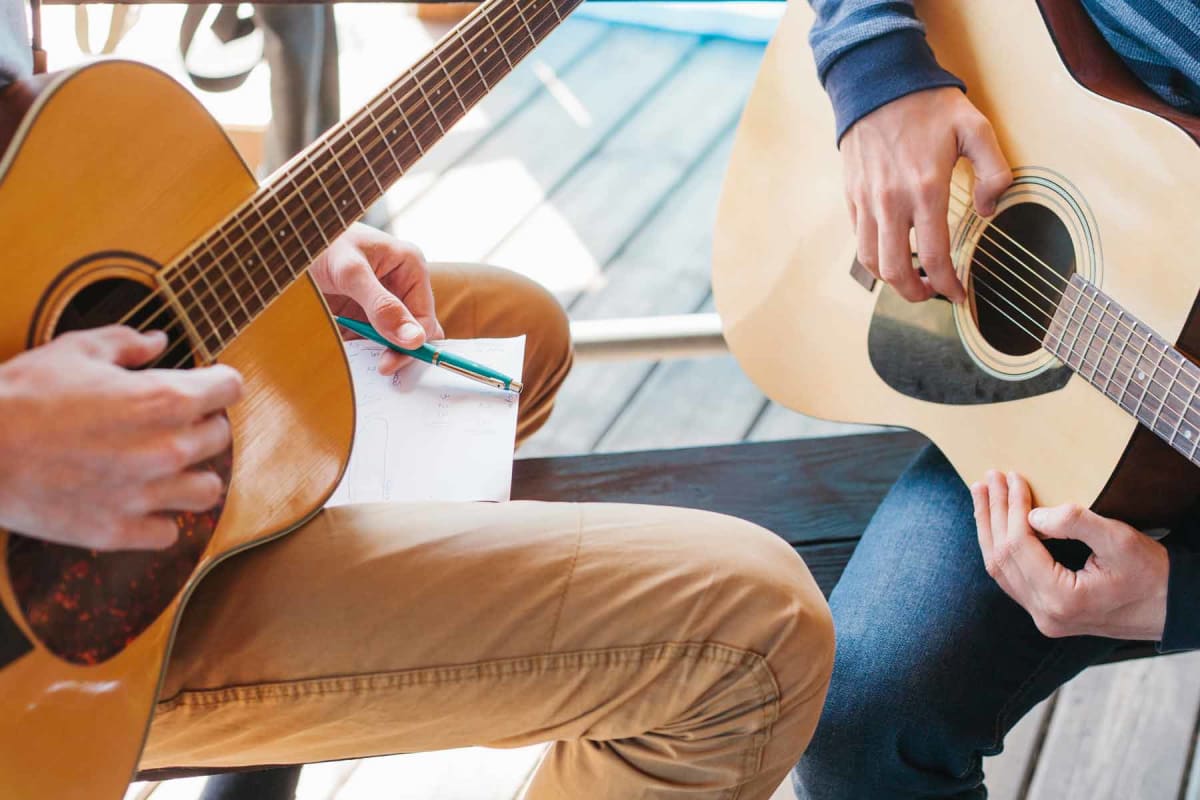 How much do Guitar Center lessons cost?
How much do Guitar Center lessons cost?
$100 – $280
average cost per month (4 lessons)
$50 – $70
average cost per hour
---
Get free estimates for your project or view our cost guide below:
$100 – $280
average cost per month (4 lessons)
$50 – $70
average cost per hour
---
Get free estimates for your project or view our cost guide below: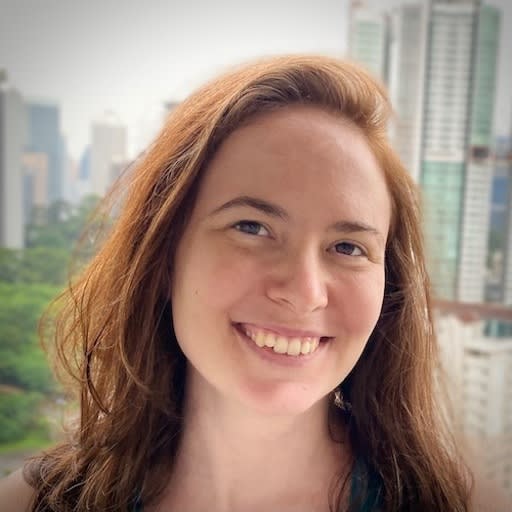 Fact-checked by
Tom Grupa
Guitar Center lessons cost
Guitar Center lessons cost $100 to $140 per month for 30-minute weekly lessons and $200 to $280 for 60-minute weekly sessions. Guitar Center lesson prices are $50 to $70 per hour. Lesson prices at Guitar Center vary by the store location, teacher's qualifications, instrument, and in-person or online class setting.
Guitar Center lessons cost

| Lesson length | Cost per month (4 lessons) | Average cost per lesson |
| --- | --- | --- |
| 30 minutes | $100 – $140 | $25 – $35 |
| 60 minutes | $200 – $280 | $50 – $70 |
*An additional one-time registration fee of $30 typically applies.
Get free estimates from guitar lessons near you.
Guitar Center lessons price considerations
Factors that affect the price for Guitar Center lessons include:
Location – Metropolitan store locations have higher lesson prices than Guitar Center stores in more remote areas.

Type of instrument – While most lessons cost the same price, instruction in less-common instruments may cost more.

In-person vs. online – Most stores charge the same price for in-person or online lessons. While online attendance is convenient, in-person lessons typically give a better learning experience.

Lesson length – Young and beginner students learn better with 30-minute sessions while 60-minute lessons are for advanced students who practice more.

Package deals – Lessons are sold in bundles of 4 sessions per month that range from 30 to 60 minutes. Most stores request the full monthly payment upfront.

Accessories & learning aids – Prices vary for music books, a stand, metronomes, tuners, and other devices that help to fine-tune playing technique.
Cost of Guitar Center lesson alternatives
Compare the local music lesson costs near you for other private music teachers:
Guitar Center lessons FAQs
Are Guitar Center lessons worth it?
Guitar Center lessons are worth it for beginners because of their experienced teachers and structured curriculum. The lesson quality varies depending on the instructor's qualifications at each location. Always ask for an introductory lesson to get to know the teacher before booking lessons.
Which instruments does Guitar Center offer lessons for?
Guitar Center offers lessons for instruments including:
Electric and acoustic guitar

Bass guitar

Piano

Drums

Vocal coaching

DJ turntable instruction
Some larger stores also offer training for orchestral stringed, brass, and woodwind instruments.
What can I expect from my first Guitar Center lesson?
During your first Guitar Center lesson, expect an introduction to music theory and techniques relevant to your instrument. The instructor slowly shows new playing methods and provides personalized feedback based on your current skill level.
Does Guitar Center offer online lessons?
Guitar Center does offer online lessons for those who are unable to attend in-person classes or need a more flexible teaching schedule. You will need a high-speed Internet connection with a good webcam and microphone to get the most benefit from online classes.
How to cancel Guitar Center lessons?
Get free estimates from guitar lessons near you.
You can cancel or reschedule a lesson at Guitar Center if you give a 24-hour minimum notice. To cancel enrollment, you need to provide a written notice to store management before the upcoming bill of the next month.
How to find the best Guitar Center teachers
Whether you're looking for a Guitar Center teacher or trying to find guitar lessons near you, be sure to:
Compare at least 3 estimates from different instructors.

Study their reviews on Google and Lessons.

Request references from current or recent students.

Collect a written contract and schedule prior to the first session.

Take the time to meet with prospective teachers and ask them questions to see if they suit you before you book a month of lessons.
Questions to ask Guitar Center teachers
Use the following questions to choose the best teacher:
How long have you been teaching?

What music degrees do you have?

Which age groups do you teach?

Is there a chance for a free or discounted trial lesson?

What type of instrument should I buy if I don't have one?

How often do you recommend I practice between our sessions?

Can you suggest where to find used textbooks to help me learn?

Will you assign homework?

Can you tailor your teaching style to accommodate the way I learn?

What should I bring along to the classes?

How many different music genres are you an expert in?

Can I have a copy of the schedule, our agreement, and the payment terms?

What happens if I cancel a class because of an emergency?

Am I able to choose some of my favorite songs to learn?

Do you know of any ensemble groups I could practice with in the neighborhood?