About
Aikijuku Dojo aims to serve as a conduit for Aikido, a path of discipline aimed at perfection of the spirit through connecting with natural energy. Study of Aikido includes training in non-confrontational self-defense, meditation, breathing, centering, and other training. Because Aikido has a non-competitive philosophy, men, women, and children of all ages can train together in a mutually supportive atmosphere, and at an energy level appropriate for each individual.
---
Highlights
Payment methods
Credit Card, Cash, Check, Paypal, Zelle
---
Details
Student's age
Under 5 years old, 5 – 10 years old, 11 – 13 years old, 14 – 18 years old, 19 – 25 years old, 26 – 45 years old, 46 – 65 years old, Over 65 years old
Disciplines interested in
I can make a recommendation, Karate, Aikido
Experience level
No experience, Beginner, Intermediate, Advanced
Goals
For self defense, Building strength and confidence, Developing discipline, Improving physical health
Class type
Private training, Group classes
Number of students
1 person, 2 people, 3 - 4 people, 5 or more people
---
Photos and videos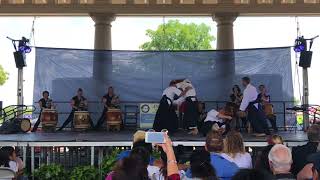 ---
Reviews
---
Ive been looking for a just right Aikido Dojo for years....not too soft not too hard. ​(This is it ! ) Segal Sensei is incredibly patient and skilled, not only in Aikido but as a teacher as well. Class sizes are great with lots of one on one instruction. Only wish I could make every class ! !
October 10, 2019
---
Frequently asked questions
What is your typical process for working with a new student?
New members receive a one-on-one session with the Chief Instructor, who has over 35 years of experience. This session helps new members to better understand the art and get personal attention to start meeting their training needs.
What education and/or training do you have that relates to your work?
35 years of experience training in martial arts
27 years of Aikido training, most of which was conducted in Japan at one of the dojo of the Founder of Aikido
Godan (5th degree black belt)
How did you get started teaching?
My teacher was the closest friend and the calligraphy teacher for the Founder of Aikido. He passed on a great deal to me and gave me the responsibility of passing that on to future generations.
What types of students have you worked with?
Women, men, children, law enforcement, patients
---
Services offered