Guitar Lessons With Dr. Zisa
About
Secrets of Success: Experience, Creativity, and Empowerment
The secret of success begins with finding a teacher who is experienced, knowledgeable, creative, and empowers students. I have a reputation as a teacher who has all these qualities. I enjoy teaching students of all ages and background, and approach each student individually. My seriously motivated students have won state, national, and international competitions. Some of my students are retired doctors and lawyers who enjoy guitar for pleasure and personal fulfillment. Other students want to study classical, others have more varied musical tastes.
My experience as a teacher has taught me students learn best when they can build on their success. Beginning with doing one thing well, they can in time exponentially achieve remarkable success. My instruction includes the theory, interpretation, music history, improvisation, composition, and arranging.
My teaching method stands out in that I know how to empower students by making them the masters of their success. Beginning with skill development, they are encouraged to be observant, critical, and creative. For example, as they work on skill development playing a limited number of tones (fingerings) they are encouraged to observe their finger position, control of finger movement, and experiment in changing the order of the tones to create pleasing tunes of their own.
Later in their development, when they experience difficulty in playing a passage of music, they learn to break down the problem and devise a strategy (path) of small incremental steps toward success and mastery. This approach to learning is empowering as it is applicable to success in any field of study.
I enjoy helping my students discover the joy of music by being creative, curious, expressive, and industrious. Helping realize this kind of success is my greatest joy as their coach and mentor.
To know more about my journey as a performing musician I invite you to visit my website: https://www.peterzisa.com/about-peter-joseph-zisa/
---
---
Details
Musical styles
Rock, Country, Blues, Jazz, Folk, Classical, Recommendations available
Guitar style
Acoustic guitar, Electric guitar, Recommendations available
Has instrument
Student who have a guitar, Student who don't have a guitar, but are planning to purchase one
Years experience
No formal training, No formal training; some self-taught experience, 0 – 2 years experience, 2 – 4 years experience, 4+ years of experience
Lesson length
30 minutes, 45 minutes, 60 minutes
Student's age
5 – 10 years old, 11 – 13 years old, 14 – 18 years old, 19 – 25 years old, 26 – 45 years old, 46 – 65 years old, Over 65 years old
---
Photos and videos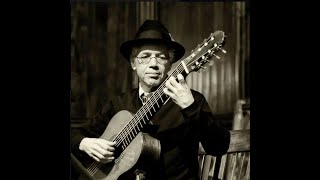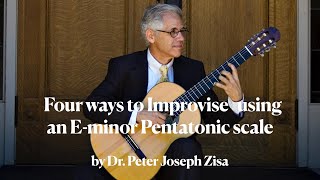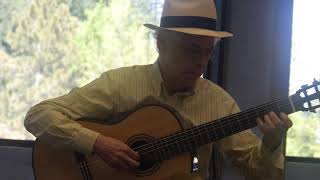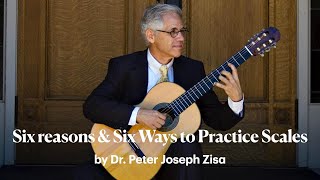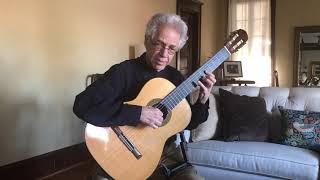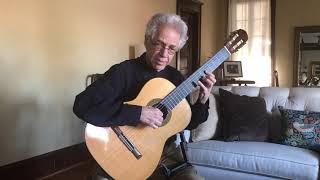 ---
Reviews
---
Dr Zisa has developed personalized strategy for me to improve my playing based on my strengths, weaknesses, and goals.
---
A true modern Master and as much a Virtuoso as a Teacher...
January 23, 2020
---
Dr. ZIsa taught me EVERYTHING and you are the most amazing teacher, composer, performer and person!!
January 23, 2020
---
...guitar lessons have been more than I could have hoped for. I am being exposed to music I would never have heard otherwise. Dr. Zisa is an inspiring teacher!
January 23, 2020
---
Frequently asked questions
What is your typical process for working with a new student?
When interviewing a new student, which I do at no cost, I first inquire about their background and the reason they decided to learn to play the guitar. Then I ask what kind of music do they like to listen to, what do aspire to learn to play on guitar.
For absolute beginners we begin with helping them acquire guitar skills, what I call the HOW TO step; that is: HOW TO (1) hold instrument, (2) position fingers, (3) develop control of the fingers on the fingerboard. There are simple improvisational pieces practice with recorded accompaniment. The goal is to first develop the skill to position the hand correctly and control finger movement. The improv activites helps make the process enjoyable. Learning the note names under the fingers and reading music notation comes next. Soon thereafter, students are able to read and play music without looking at their hands!
What education and/or training do you have that relates to your work?
Decades of experience teaching students of all ages and background. Education: Masters in Music Performance, Doctorate in Education 30 years College Teaching Experience Director of Guitar Studies at Cascade College, Marylhurst University, Pacific University Curriculum taught: As a College & University teacher I taught: Guitar, Jazz guitar, Guitar ensemble, Music Theory, Ear Training, Music History, World Music, History of Rock and Jazz, Chamber Music, Choir Student achievements: My students have won state, national, and international guitar competitions. They performed concerti with orchestras. Author of a dozen music books. Learning the Guitar for Educators and Music Therapists; Learning Guitar Step by Step for Children and their Parents
Do you have a standard pricing system for your lessons? If so, please share the details here.
Website has standard rates: hourly, monthly and quarterly Partial scholarships are available
What advice would you give a student looking to hire a teacher in your area of expertise?
Things to look for in a teacher Philosophy - Empowerment Step by Step Method that builds success by considering each student as an individual and responding to their needs. Experience - Teaching is an art of communicating, listening and observing what the student needs. Challenging a student. Creating a curriculum with goal of building on achievable success. Knowledge - Understanding of music theory, history, performance... Good communicator making complex things easy to understand
---
Services offered