About
John Marcel Williams is an emerging talent in the classical guitar world, establishing a career as both a soloist and a chamber musician. Winner of numerous awards, his refined technique, and musical artistry have brought him to audiences across the country and abroad.
Recent engagements include appearances for the Chamber Music Society of Virginia, and Princeton University with the Curtis Institute Guitar Quartet, premiering Paul Lansky's "Four's Company." Other highlights include multiple tours of Panama as a guest artist for the Panama Guitar Festival, and solo recitals at Oberlin Conservatory, Moravian College, and the Philadelphia Classical Guitar Society. In 2019, John debuted with the Wheeling Symphony Orchestra led by Maestro John Devlin, performing Elmer Bernstein's Guitar Concerto.
Mr. Williams currently resides in Philadelphia where he maintains a private teaching studio, holds a faculty position at Rowan University, and serves as the Artistic Director for the Philadelphia Classical Guitar Society. Williams received his BM and MM in Guitar Performance at the Peabody Institute of Music studying with Manuel Barrueco. In 2021, he graduated from the Curtis Institute of Music in the Artist Diploma program under the direction of David Starobin and Grammy Award–winning artist, Jason Vieaux.
---
---
Details
Musical styles
Rock, Country, Blues, Jazz, Folk, Classical, Recommendations available
Guitar style
Acoustic guitar, Electric guitar, Ukulele, Banjo, Recommendations available
Has instrument
Student who have a guitar, Student who don't have a guitar, but are planning to purchase one
Years experience
No formal training, No formal training; some self-taught experience, 0 – 2 years experience, 2 – 4 years experience, 4+ years of experience
Able to read music
Students who can read music staff, Students who can read guitar tabs, Students who cannot read music
Lesson length
30 minutes, 45 minutes, 60 minutes
Student's age
Under 5 years old, 5 – 10 years old, 11 – 13 years old, 14 – 18 years old, 19 – 25 years old, 26 – 45 years old, 46 – 65 years old, Over 65 years old
---
Photos and videos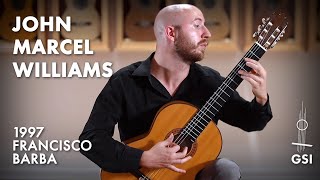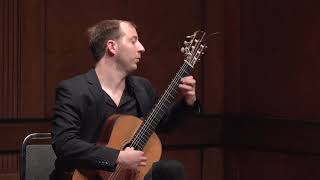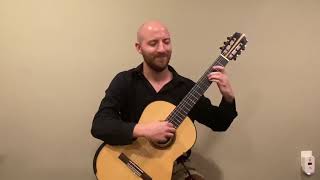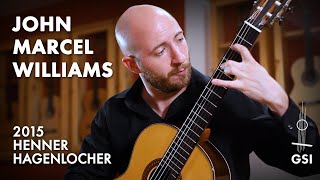 ---
Reviews
---
John is not only an excellent guitarist, but he also has great pedagogical intuition, which is no doubt influenced by his own extensive experience being taught by world-class guitarists. Despite considering myself to be a pretty good self-learner, John has been able on numerous occasions to point out and help me eliminate various subtle inefficiencies in the motion of both my left and right hands, which has led to more fluidity and less flubbing in my playing. The result is a more enjoyable playing experience with less frustration, as well as more freedom to focus on artistic interpretation. I cant recommend John highly enough.
August 28, 2020
---
John is an excellent teacher. Even though I have only had a few lessons with him, he has made a major impact on my playing. First, he improved my tone by carefully analyzing my fingernail shape and how I was striking the strings, and then showing me how to file my nails more effectively, The difference is tone was amazing. He then came up with new fingerings for some Bach and Borroso pieces I was working on that made difficult passages easier to play as well as more musical sounding. John also made other recommendations for phrasing and highlighting the melody lines, which came from his careful listening to my playing. Between lessons, he was available for lengthy email discussions and he send me PDFs of music I requested. Finally, John is very warm, personable, and approachable, and he offers critiques and recommendations in a matter-of-fact, generous manner that makes it easy to hear. He is also willing to share his own struggles with the classical guitar, which is disarming and reassuring. Oh-- and BTW he is an excellent player! Ive loved listening to him play either live or in videos.
August 26, 2020
---
I worked with John for a short amount of time. In that brief period he corrected my technique, made music theory enjoyable, and became someone I talk about music with. He values the lesson time as much as you and makes learning fun by having you choose what you want to learn. Practice never feels like practice and I often found myself putting in more work to make the lessons more informative. John is a down to Earth guy and I would 100% recommend taking lessons with him!
August 25, 2020
---
Services offered