Tainted Novelty Music & Entertainment
About
Not only do I teach Vocal Lessons, I teach songwriting, drums, artist outreach & music brand development, music marketing & advertising, social media for music, music content creation & production. I teach Students how to become an Entrepreneurial Artist/Band/Musician/Producer.
Helping Singers/Voclaists shine. Seeing them breakout and sweep their loved ones off their feet when they hit those notes and pour their souls into their voices. Watching Singers/Vocalists come out of their shells and hit us with that thang! That's what I enjoy about being a Vocla Coach!!
---
---
Photos and videos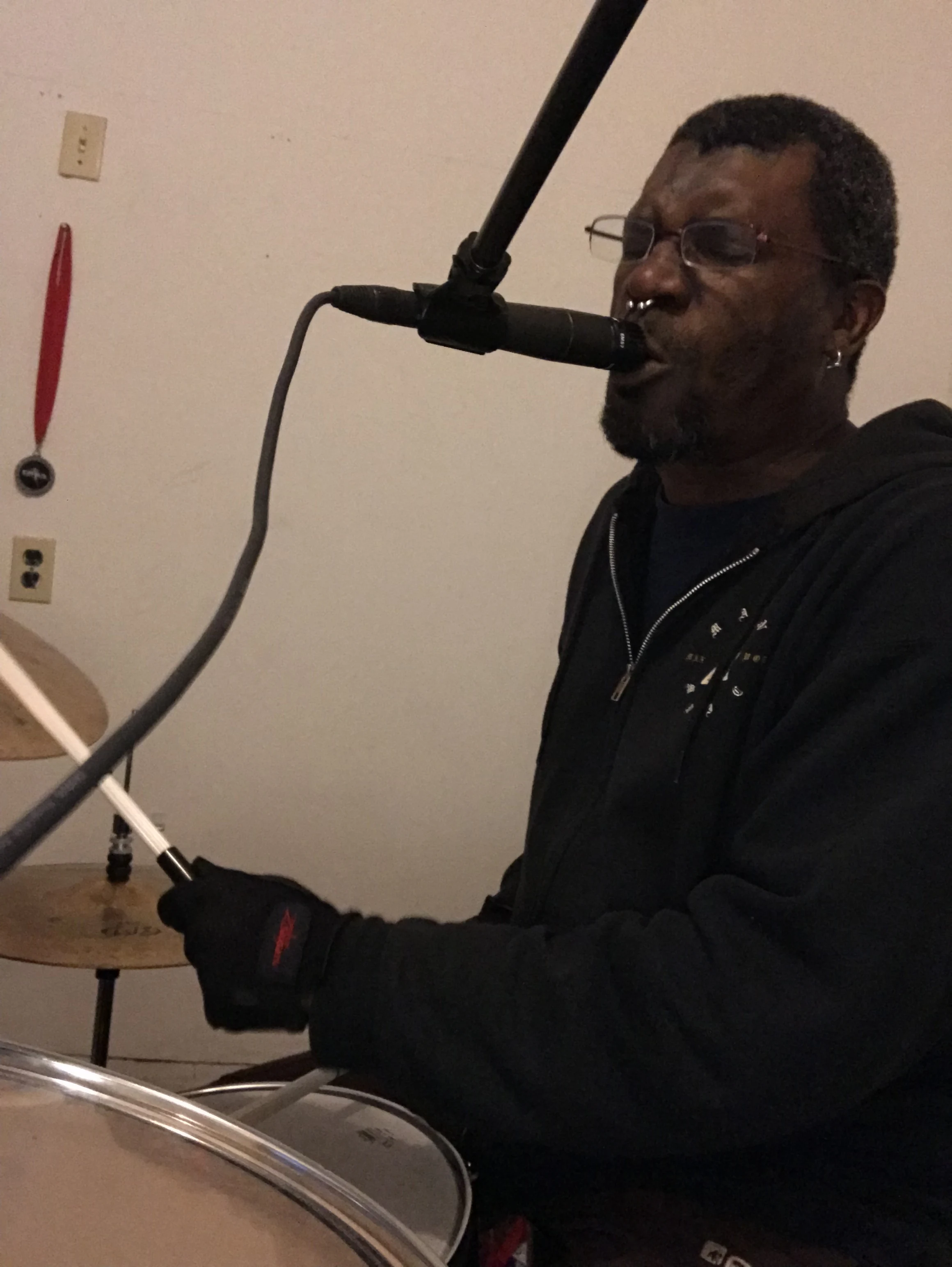 ---
Reviews
---
Great coaching on my voice and performance skills!
---
Frequently asked questions
What is your typical process for working with a new student?
My typical process for working with a new student is getting to know the student and parent(s) and finding out what the student wants to accomplish.. That's the most important part of the process... Then my goal is to get the student comfortable in my abilities to coach them and their own abilities to learn and execute... Also, not to be ashamed or discouraged if they don't hit the right notes or deliver a killer hook right away...That's OKAY... We're human... That's why I'm here to help and encourage my students because at the end of the day, they teach me... They teach me love, compassion, patience, understanding and growth... That's why I want to teach people how to use their powerful and passion with their voices...
What education and/or training do you have that relates to your work?
I started singing at age 6.. I was in the school choir until 10th grade but still continued to sing on my own... Participated in talent shows as a Rapper/Dancer in college... Took some voice lessons at Green River Community College... Learned how to Scream by watching Mellissa Cross's Zen Of Screaming and joined my 1st Metal Band Drown Mary at 26 years old as a Frontman/Lead Vocalist after cracking my skull in the Marine Corps... Joined 4 more Bands after I left Drown Mary and stayed a Frontman/Lead Vocalist for 18 years opened for Morbid Angel, Sabaton, Six Feet Under, Sanctuary and Headlined with numerous local Metal Bands...... I'm also a School Mentor young people at Lochburn Middle School in Lakewood and volunteered at the Real Art Tacoma All Ages Venue...
Do you have a standard pricing system for your lessons? If so, please share the details here.
I charge $80.00 per month for an hour via Phone/Internet... Students must have FaceTime, Instagram or Facebook Messenger to receive lessons.ALL PAYMENTS ARE MADE BY https://www.paypal.me/kolipbolden
How did you get started teaching?
I've always wanted to be a teacher so I went to college and majored in Physical Education but I absolutely hated the school curriculum so I left college and joined the Marines... So to make a long story short, how I got into teaching Vocals was after I quit my last band, Beyond Theory and my job as a sign flipper/security guy at Two Five Trees... I realized that I can do a lot more by becoming a self employed music education coach I'm Disabled Veteran, too so this is a great way to earn an additional income...
What types of students have you worked with?
I prefer coaching students who are 20+ because that's when the voice is fully developed in order to "scream" properly without doing permanent damaging your larynx and Vocal cords. This is a very unique, harsh sounding and non traditional style of vocals so I don't encourage coaching anyone under the age of 20.
Describe a recent event you are fond of.
Working with this AMAZING Singer-Songwriter who was very influential in my music career... She helped me change the way I write songs and to be in tune with my spirit... Very enriching experience.. This was out of my genre but I was able to show her how to perform on stage and providing some vocal tips. She gave me 5 stars in my review!
What advice would you give a student looking to hire a teacher in your area of expertise?
Make sure you find the Vocal Coach that's right for YOU!!!
What questions should students think through before talking to teachers about their needs?
Any question is fine with me... You, the student are free to ask me ANY questions at any time... I will gladly and honestly answer any questions or concerns... I want to ensure that you as a student and your child/student have the best and secure experience with me as a Vocal Coach!
---
Services offered