About
Welcome! I have taught students of different age and background groups, from basic to professional levels as a private instructor for 14 years. Recently, I worked as a professor in the organ department at Presbyterian University and Theological Seminary in Korea, guiding high-level students. One of my students got accepted into Arizona State University for a master degree. I am committed to providing an encouraging and positive environment for all students, tailoring lessons to adjust each individual's characteristics in education.
---
---
Details
Years experience
No formal training, No formal training; some self-taught experience, 0 – 2 years experience, 2 – 4 years experience, 4+ years of experience
Able to read music
Student can read music, Student cannot read music
Lesson length
30 minutes, 45 minutes, 60 minutes
Student's age
Under 5 years old, 5 – 10 years old, 11 – 13 years old, 14 – 18 years old, 19 – 25 years old, 26 – 45 years old, 46 – 65 years old, Over 65 years old
Student has instrument
Students who have a piano, Students who have a keyboard, Students who have neither
Interested musical styles
Classical, I can make recommendations
---
Photos and videos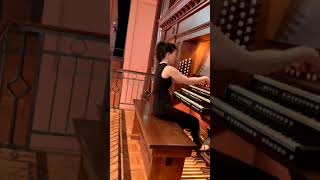 ---
No reviews (yet)
Ask this instructor for references. There's no obligation to hire and we're
here to help
your booking go smoothly.
---
Services offered