Pacific Coast Conservatory Of Music, Inc.
About
Music lessons at Pacific Coast Conservatory combine high-quality training with passion and dedication from expertly trained professionals who devote their hearts to their students. We offer a wide variety of music lessons including classical and jazz piano, classical violin, voice, guitar, cello, and much much more. We are a small business that was built on a foundation of the love for teaching and inspiring students of all ages!
All of our instructors have been specially trained wto work with children, being fully informed of how best to work with kids in their specific growth stages. However, our instructors are also trained in the best methods to work with adult beginners as well! Whatever your background or reason for wanting to take lessons, we can help!
We enjoy guiding our students through the beautiful gift of music and helping them to develop a deep and enduring love for this incredible art form.
---
---
Photos and videos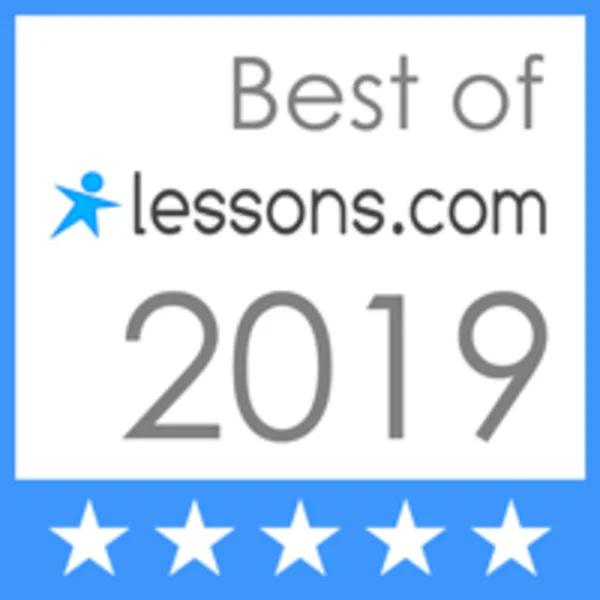 ---
Reviews
---
---
Marie is a sweet passionate instructor. Kids love Marie. I highly recommend Marie to any family who is looking for a piano instructor for their child.
January 30, 2020
---
Marie is very good at understanding the needs of her students. She has helped me complete the music courses required for a degree in music. She knows exactly what to do, and how to do it. She's very professional. She never stops encouraging me. She is kind, and very inspirational.
January 30, 2020
---
I love our teacher Maria.. she is very patient with my daughter and is very good with teaching her piano..
January 30, 2020
---
Marie Strassenberg is a perceptive and effective teacher. As a very busy working adult, I appreciate her flexibility with my difficult schedule. Marie has taken my playing a long way. When I started working with her I was very mechanical in my playing. She has helped me with adding dynamics and expression to my playing. We have had 14 lessons over the last two years, and she helped me learn my first Beethoven Sonata, and play it well.
October 29, 2019
---
Marie has been teaching my daughter piano for over a year now. She is awesome! My daughter is 14, and has been wanting to give it up. Maries enthusiasm and professionalism has helped her to keep on taking lessons. Shes flexible and will work on an individual basis as to what works best for each student. I couldnt be happier with Marie.
October 29, 2019
---
Frequently asked questions
What is your typical process for working with a new student?
Joining is easy! Simply respond to your Lessons.com quote or give us a call at (951) 323-0422. From there, one of our team members will get you set up with a free trial lesson and introduce you to your instructor! And we promise, you'll never speak to an automated prompt!
What education and/or training do you have that relates to your work?
All of our instructors are collegiate-trained professionals who are passionate about their work. We started as a piano conservatory before expanding to offer cello, violin, voice, and guitar lessons from local professionals.
President of the company, Mrs. Marie Strassenburg Reeder received her Bachelor of Music Degree in Piano Performance from the University of Redlands in California. She also holds two associates degrees in Music and Fine & Applied Arts as well as a Professional Certificate in Piano Performance from Riverside City College in Riverside, CA. She is an established music teacher in the Inland Empire and is in-demand for her innovation in music education for infants and toddlers. She is also a pioneer in private music training for special needs individuals and children. She is credited as a founding contributor of the Pacific Coast Conservatory of Music Adult Piano Club, which was established by one of her former students Mr. Darren Anderson.
Mrs. Reeder was responsible for the establishment of the piano tutoring program at Riverside City College before she transferred to the University of Redlands, where she continues to work for the Community School of Music and the Arts as a piano instructor. Each summer, she also teaches music fundamentals and ensembles for the University of Redlands Summer Piano Camp.
She began teaching piano at the age of 17, after having been trained in the western classical tradition since early childhood. At the age of 23, she formed Pacific Coast Conservatory of Music, where she dedicates her life to the preservation of classical performances and the training of the next generation of music teachers.
As a performer, Mrs. Reeder takes great joy in programming classical music that can be made accessible for small children and contemporary audiences. She aspires to open today's world to the magic of yesterday's music. Her first such concert was entitled "Children's Corner" and was centered on Debussy's beloved suite of the same name. After its incredibly warm reception and by-demand encore performance, she began creating what is now called "Story Studio"; a digital concern series on YouTube that aims to accomplish the same goal as her original concert.
She manages Pacific Coast Conservatory of Music with her loving husband, Mr. Joshua Reeder.
To learn about our fantastic team members, violin instructors, piano instructors, cello instructors, guitar instructor, and voice coaches, please contact us or visit our website at pccmusic.com
---
Services offered