About
Hello! I'm a pianist based in North Boulder offering both in-person and online lessons. I work with students of all ages and levels and cater to the student's learning pace. Low pressure, friendly environment! Free trial lesson for potential new students.
---
Highlights
Payment methods
Cash, Check, Venmo, Paypal, Zelle
---
Details
Years experience
No formal training, No formal training; some self-taught experience, 0 – 2 years experience, 2 – 4 years experience, 4+ years of experience
Able to read music
Student can read music, Student cannot read music
Lesson length
30 minutes, 45 minutes, 60 minutes
Student's age
5 – 10 years old, 11 – 13 years old, 14 – 18 years old, 19 – 25 years old, 26 – 45 years old, 46 – 65 years old, Over 65 years old
Student has instrument
Students who have a piano, Students who have a keyboard
Interested musical styles
Classical, Pop, I can make recommendations
---
Photos and videos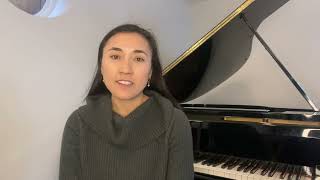 ---
Reviews
---
Hanna is an amazing piano teacher! Im an adult that started playing piano with her a year ago and I have made great progress thanks to her excellent teaching. I especially enjoy working with her to choose and play all sorts of different types of music. She is patient and kind and is a great piano player with deep knowledge who Im sure would be a fabulous teacher to someone at any level.
May 10, 2023
---
Hanna Aparo, without a doubt, is an excellent teacher and person. Before I began my lessons we had an honest evaluation of my skills and expectations. Hanna is friendly and never scolds when I confess my lack of practicing. Another important point is Hanna's studio. It is always clean and neat. I highly recommend Hanna Aparo.
May 06, 2023
---
Services offered