About
My name is Julia Baldwin and I am thrilled to welcome you to the wonderful world of music!
I have been teaching piano for 12 years and am currently teaching in the Denver area. I aim to provide a warm, supportive, and engaging learning environment with honest yet positive feedback to help my students become confident and self-motivated.
Every student has a unique set of abilities and way of learning, which is something to be embraced. I believe that music is a form of self-expression, and I strive to help my students develop their own unique style and voice. By encouraging creativity and individuality, I hope to inspire my students to continue exploring and developing their musical abilities long after they leave my studio.
Learning to play the piano can be a life-changing experience and whether you are a complete beginner or an experienced player looking to refine your skills, I am here to guide you on your musical journey.
What to expect at your first lesson!
At the beginning of your first lesson, we will work on creating a customized learning plan depending on your goals and needs. I implement a combination of the Faber method, Alfred method, and compilations of works by talented piano pedagogs such as Keith Snell, Martha Ashleigh, Melody Bober, and many more. I have found that by using a combination of these resources I am able to focus on all eras of music history and style, as well as cover all bases of theory fundamentals.
Pricing:
Weekly 30 min lessons - $140/month
Weekly 45 min lessons - $200/month
Weekly 60 min lessons - $250/month
---
Highlights
Payment methods
Credit Card, Cash, Check, Venmo, Square, Apple Pay, Stripe, Zelle
---
Details
Years experience
No formal training, No formal training; some self-taught experience, 0 – 2 years experience, 2 – 4 years experience, 4+ years of experience
Able to read music
Student can read music, Student cannot read music
Lesson length
30 minutes, 45 minutes, 60 minutes
Student's age
Under 5 years old, 5 – 10 years old, 11 – 13 years old, 14 – 18 years old, 19 – 25 years old, 26 – 45 years old, 46 – 65 years old, Over 65 years old
Student has instrument
Students who have a piano, Students who have a keyboard
Interested musical styles
Classical, Jazz, Pop, I can make recommendations
---
Photos and videos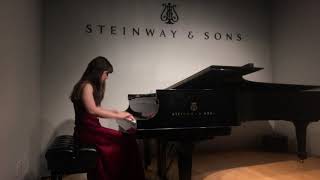 ---
No reviews (yet)
Ask this instructor for references. There's no obligation to hire and we're
here to help
your booking go smoothly.
---
Services offered