About
Father and son team with a unique approach to teaching music fundamentals on instruments and vocally. High tech operation with years of experience performing in bands and producing music for songwriters. 7 time recipient of the coveted Las Vegas Academy of the Arts "Outstanding Service Award." They have groomed and placed multiple guitar, piano, and vocal students at this top Grammy Award winning high school, and have produced over 1,200 live performance videos for this high school. Some Professional Musicians and College Music Majors have studied under Hanson Music Studios. Chris & Wally are winners of "Song of the Year" in the Las Vegas Songwriters Association. Wally has his Bachelor of Music Degree from Northern Illinois University, and Chris studied music at Penisula College in Port Angeles, Washington. Both Chris and Wally have years of experience as church worship leaders and performing in contemporary worship bands. They play in 2 bands that are currently producing songs out of Hanson Music Studios.
Chris and Wally have a passion for teaching and producing music, with a combined 60,000 hours invested in their craft. They really enjoy the interaction they have with each individual student. The Hansons have created a relaxed atmosphere in a fun musical environment. They enjoy the rewards of making music with their students, and are very happy to see their steady progress. They have a very high retention rate, and many of their students keep coming back year after year. Chris and Wally are the perfect "One-Stop Shop," with their wide range of disciplines including piano, voice, guitar, bass, trumpet, and music production. They enjoy not only teaching, but writing, arranging, and producing music with state of the art technology in the studio. What a joy to see their students progress enough to participate in audio/video production!
---
---
Details
Musical styles
Rock, Country, Blues, Jazz, Folk, Classical, Recommendations available
Guitar style
Acoustic guitar, Electric guitar, Ukulele, Recommendations available
Has instrument
Student who have a guitar, Student who don't have a guitar, but are planning to purchase one
Years experience
No formal training, No formal training; some self-taught experience, 0 – 2 years experience, 2 – 4 years experience, 4+ years of experience
Able to read music
Students who can read music staff, Students who can read guitar tabs, Students who cannot read music
Student's age
Under 5 years old, 5 – 10 years old, 11 – 13 years old, 14 – 18 years old, 19 – 25 years old, 26 – 45 years old, 46 – 65 years old, Over 65 years old
---
Photos and videos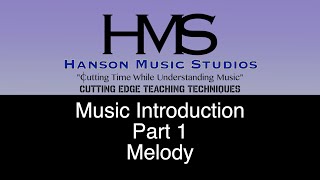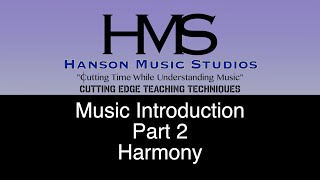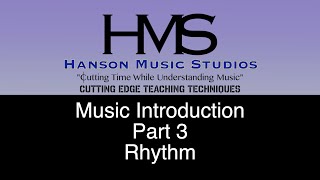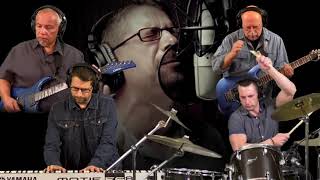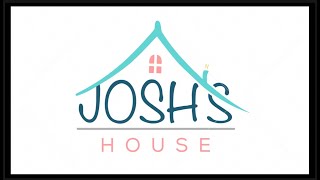 ---
Reviews
---
AWESOME!! Very happy we hired them!!
---
Wonderful experience, very patient and knowledgeable instructor.
---
My children absolutely love this place - and so do I. Chris and Wally are the owners of Hansen music studio and are a delightful father and son team.
My children were getting totally burned out after four or five years of classical piano instruction and we're ready to quit and were crying when I took them to their lessons.
Within 3 to 4 weeks after transferring to Hanson music we had a week off because it was the fifth week of the month and my daughter cried when she found out we were NOT going to have piano lessons that day.
It is so refreshing I have my children love playing the piano again. I would highly recommend these guys to anybody taking any music or vocal lessons. ❤️❤️❤️
April 08, 2019
---
I have been a student with Hanson Music Studios for almost 9 years now. When I first started with Wally Hanson, I knew absolutely nothing about music or guitar. Wally has been a patient and effective teacher and has helped me steadily improve my guitar playing.
March 21, 2019
---
Visiting with the Hanson Music Studios is a great experience. This isnt another run of the mill music lesson team. Its family.
They want to know what you love, they are great active listeners. And that makes all the difference in your music lessons.
From singin lessons, to guitar studies, all the way to Jazz Trumpet, youll love what youll learn, and youll find that it fills your soul.
Youll leave every lesson with a smile, I guarantee it!
March 20, 2019
---
Working with Hanson Music Studios is incredible. One of the most comfortable learning environments for music lessons. in fact you dont feel like a stranger, you feel like family. They are very gifted and musically inclined, and that rubs off on you. You bring that home when you practice and play for your family and friends.
They are very understanding, they teach you to love music in your own special way. You guide your own learning experience with Chris and Wally step by step, and they have your back through and through.
If youre looking for more positivity and love through music, youve found it.
March 20, 2019
---
Frequently asked questions
What is your typical process for working with a new student?
Use of our Hanson Music Studios Method of Teaching the fundamentals of music as it relates to each discipline. Develop basic technique quickly, to relate to all the different styles of music. Inspire students to grow by guiding them to higher levels of achievement week by week. Incorporate music theory concepts into the regular lessons and learning of songs. Our teaching hours are Monday through Wednesday, early morning until late in the evening. Thursday and Friday are creative studio days.
What education and/or training do you have that relates to your work?
Wally: Bachelor of Music, Northern Illinois University
Chris: Music Major at Peninsula College, Port Angeles, WA
Wally & Chris each studied their instruments several years with 2 of the Top Music Educators in Las Vegas, NV on Piano(Cynthia Harris) and Guitar(Bill Swick of Las Vegas Academy).
Years of Audio/Video Training with Apple Inc. Las Vegas, NV
Combined 60,000 hours of study and experience in performing and teaching music.
Do you have a standard pricing system for your lessons? If so, please share the details here.
We charge a monthly tuition due the 1st scheduled lesson of each month. Our standard rate is based on 4 one hour lessons in a month. Some that have more limited budgets can attend 2 times per month for a 50% discount. We also offer what we call "Jump-Start Lessons" for people who feel that they are not able to commit to a more regular long-term period.
How did you get started teaching?
Both Wally and Chris started and developed their music experience by playing trumpet in school bands, starting in the 4th grade. Chris also started piano lessons at age 6 and Wally added guitar at age 15. Music became an integral part of our lives throughout those school years. Wally went on to get his Bachelor of Music in Education at Northern Illinois University, and taught in the public school system in Illinois. Chris studied his craft through the school years, and as a freshman at Peninsula College in Port Angeles, WA. With our love for music, we both decided to start our own music studio in Las Vegas, NV in 2002. We have been full time private music teachers since that time, owning our own business, Hanson Music Studios, LLC in Las Vegas, NV.
What types of students have you worked with?
Our specialty is beginner and intermediate students, and we have developed many of these kind of students into the advanced level, including some playing professionally. Chris and Wally have such a broad range of music experience, that any student at any level can benefit from our customized teaching approach. We both have worked with and placed over 40 students at Las Vegas Academy of Performing Arts, the only school in the U.S. to win 12 Grammy Awards. These students are at a very advanced level of performance.
Describe a recent event you are fond of.
Chris has had 2 of his piano/vocal students audition for the Voice and America's Got Talent this past year.
Wally and Chris enjoy producing videos for the Guitar Program at Las Vegas Academy, and as a result have won the Outstanding Service Award, most recently for producing over 1,000 videos from 2009 through 2017.
The most recent production, was from the Best in Southern Nevada Guitar Solo and Ensemble Contest sponsored by Las Vegas Academy. This video shooting and production is critical for helping these college bound guitar music majors get accepted in music colleges throughout the U.S., many receiving scholarships as a result.
What advice would you give a student looking to hire a teacher in your area of expertise?
Is the teacher a positive person? Are they friendly and fun to be around?
Is the teacher a good performer on their instrument or vocally?
Has the teacher had good results with prior students?
Is the teacher a good communicator...good follow-up on calls, text, or email?
Is the teacher a full-time private instructor, or are they just "Moon-lighting" to make extra money.?
Is the teacher commited to a regular lesson schedule?
How many years of experience do they have a private lesson teacher?
Is the teacher willing to individualize the lessons to allow the student to follow their own musical path?
Can the teacher teach a wide range of musical styles?
Is the teacher up with technology?
Is the teacher willing to use YouTube as a teaching tool in the lessons?
What is the teacher's philosophy on life...what drives them as a person?
What questions should students think through before talking to teachers about their needs?
Are you willing to guide me on selecting a quality instrument that is in my budget? What are your expectations of me as a student? What can I expect about your commitment to me as a student?
---
Services offered