About
I was born and raised in Nashville, Tennessee (one of the few locals left!)
I am a rising senior classical piano performance major at Trevecca Nazarene University. I was awarded a full ride scholarship upon my audition. I think music, above all else, should be enriching and nurturing. I do my absolute best to bring as much fun to music as possible to a practice session or to a lesson. In the pedagogical literature they have found that having fun during lessons and during practice yield faster results. So who doesn't want to get better while having the time fly?
---
---
Details
Years experience
No formal training, No formal training; some self-taught experience, 0 – 2 years experience, 2 – 4 years experience, 4+ years of experience
Able to read music
Student can read music, Student cannot read music
Lesson length
30 minutes, 45 minutes, 60 minutes
Student's age
Under 5 years old, 5 – 10 years old, 11 – 13 years old, 14 – 18 years old, 19 – 25 years old, 26 – 45 years old, 46 – 65 years old, Over 65 years old
Student has instrument
Students who have a piano, Students who have a keyboard
Interested musical styles
Classical, Jazz, Pop, I can make recommendations
---
Photos and videos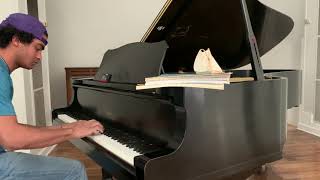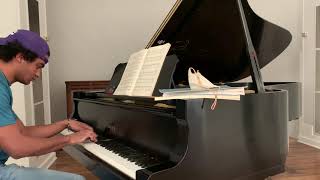 ---
Reviews
---
Hes a handsome man and amazing pianist 🙌
Very funny and laid back as well :)
May 28, 2023
---
Daniel Piano is a great teacher who not only helped me in my technique, but in my listening/voicing abilities as well. His overall musicality is evident in his teaching! Will continue to recommend Daniel Piano!
May 28, 2023
---
Services offered