About
Serving the Eastern Time Zone, U.S. - Music lessons for all instruments.
At Music101Ohio.com we are a team of dedicated professional music instructors who have a passion for teaching music! Teaching the art of music is our legacy!
Teaching music is our passion, and a family legacy! My father was a college and high school music teacher, who began his professional teaching journey in the 1940's. He was an exceptional professional who passed the torch. Our family and specialized teaching team still carries this passion through today. We don't just "teach" music, we help find the spark in each and every student we have the privilege to meet and teach. During your journey with us, our mission is to share the gift of music and the language of music, and help you to then also spread the joy of music. "Music - Pass it on!"
Want to know more about our Music 101 Online Music Lesson Academy?
Click here:
https://privatemusiclessonsnearme.com/#
Click here to see us in action!
https://my.visme.co/view/jwgxkkvy-m3x58k4qqdoe5krp
---
---
Details
Musical styles
Rock, Country, Blues, Jazz, Folk, Classical, Recommendations available
Guitar style
Acoustic guitar, Electric guitar, Ukulele, Banjo, Recommendations available
Has instrument
Student who have a guitar, Student who don't have a guitar, but are planning to purchase one
Years experience
No formal training, No formal training; some self-taught experience, 0 – 2 years experience, 2 – 4 years experience, 4+ years of experience
Able to read music
Students who can read music staff, Students who can read guitar tabs, Students who cannot read music
Lesson length
30 minutes, 45 minutes, 60 minutes
Student's age
Under 5 years old, 5 – 10 years old, 11 – 13 years old, 14 – 18 years old, 19 – 25 years old, 26 – 45 years old, 46 – 65 years old, Over 65 years old
---
Photos and videos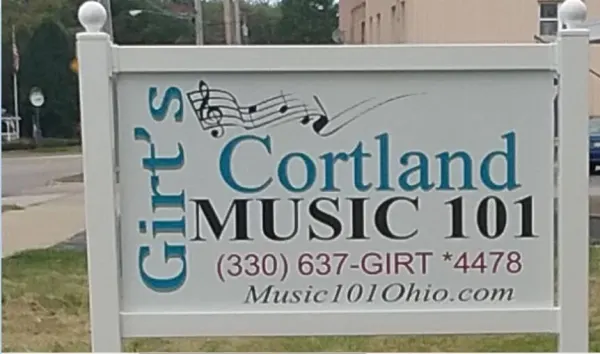 ---
Reviews
---
Just started playing guitar again after many, many years. Kirk is a great instructor, patient and gives positive feedback that makes you want to keep learning. Can't wait to continue the lessons!
---
---
The patience and explanation of the use of reading music to make sure I understand
---
Candice is an excellent teacher. She is a gifted performer in her own right and will get those who have gone off the rails back on track. She is able to see abilities others dont or cant and pull them out of you so you dont even notice its happening. If you do your part practice, practice, practice trust her wisdom all will be well with you.
---
My child had a wonderful experience with her online teacher Mrs. Cheryl.
Very professional music educator, and their company had an easy process for us. Were really enjoying it!
April 09, 2022
---
Very accommodating with excellent teachers.
---
Frequently asked questions
What is your typical process for working with a new student?
Although we teach in-person, we are also an ONLINE DISTANCE LEARNING MUSIC SCHOOL SUITABLE FOR ALL AGES. *We offer 4 week initial minimum enrollment with no registration fees, a secure online payment service, and easy renewal option.
We teach all elements of music education: Music reading and literacy, solid technical foundation, the study of a wide range of repertoire, study of music theory, and performance goals. For very young students age 4+ we assess for minimum 20 minute focus and discover their knowledge of basic A-B-C's and 1-2-3's and other educational milestones that make them ready to learn music, and fingerings (*we then start pre-readers accordingly). We help unlock each students musical potential, introduce musical concepts. The study of music helps strengthen creativity, focus and concentration and helps build self-esteem. In all ages the teacher will identify unique strengths and needs in order to develop a fitted course curriculum plan accordingly.
We teach all levels of Adult learners (beginner through Advanced). Our Pro instructors, include Master and Doctrate level teachers, ready to instruct beginners through college levels.
MEET THE TEACHERS! * https://www.facebook.com/Music101OHIO/photos/pcb.3585370368233066/3585330091570427/
(*Meet the teachers list may not include all currently available teachers)
TEACHER SPOTLIGHT VIDEOS! *Take a peek at some fun content our teachers created to introduce themselves to you! :
VIDEO All - sneak-peak! https://my.visme.co/view/jwgxkkvy-music-lessons-all-ages-instruments-levels
VIDEO #1 (Pro ercussion teacher Mr. Dan - holds both Bachelor and Masters degrees in Music and World Percussion!): https://www.facebook.com/Music101OHIO/videos/570605364981616/
VIDEO #2 (Music 101 teacher float, featuring Music 101 Pro voice instructor the "amazing" Cait! Featuring several of our other amazing woodwind, brasswind, piano instructors as the band on our annual float!) : https://www.facebook.com/GirtsCortlandMusic101OHIO/videos/1410279182828752
VIDEO #3 (Music 101 teacher spotlight). Some of the friendly faces who teach for us at Music101Ohio.com : https://www.facebook.com/GirtsCortlandMusic101OHIO/videos/1969252356665901
VIDEO #4 (Commercial spotlight - Are You Ready to Play Music?): https://www.facebook.com/GirtsCortlandMusic101OHIO/videos/155844382936061
VIDEO #5 (Our stores carry a lot of music!): https://www.facebook.com/GirtsCortlandMusic101OHIO/videos/2587351701274839
What education and/or training do you have that relates to your work?
We offer some of the areas finest instruction - Degreed teaching staff, Music professionals with backgrounds in teaching, including Bachelor of Music Education, degrees in Special Education with Music background, Masters of Music, Music Performance, Music Therapy performing artists, Doctrate level instructors, Performing Professional Musicians. We teach beginner to advanced and offer Master classes available upon special request.
Member: National Association of Music Educators, Ohio Music Educators Assoc, and Steinway Educators Partnership.
Do you have a standard pricing system for your lessons? If so, please share the details here.
Our sessions are billed per half hour, or 45 minutes, or at 1 hour * You will have a choice of day/ time which remains your day/ time each week throughout the term unless you indicate otherwise needed.
We are accepting new students now for Quarterly session (4 week minimum enrollment): *We will work with you to choose best day/ time for you. Once enrolled your lesson is held weekly at the agreed upon day/time. Vacations and Holidays must be removed from your billing in advance. You are expected to pre-pay for the agreed upon lesson weeks and remove any planned Vacations at the time of sign-up. You can then call ahead to pre- cancel if needed (* we offer an easy to understand policy and you may cancel a lesson with 24 hr call ahead, with pre-cancellations kept to minimal, per contract). Your contract will arrive as a part of your invoice. You may start taking lessons at any time during the seasonal quarter as openings permit, and will only be charged for the weeks assigned (minimum 4). You can cancel or reschedule a lesson for credit only with 24 hr call ahead cancellation. We have a no-refund policy for 4 week minimum enrollement, and provide an easy to understand no-hassle credit or makeup policy, provided at time of first visit and supplied with your online invoice.
If you like your lesson time, you may keep that same day/ time for ongoing quarters, you'll be able to keep that same day/ time by simply requesting through renewing by enrollment deadlines. We always give students this convenient option.
How did you get started teaching?
I began teaching privately during music college, in early 1980s. I have been both a teacher and a professional performing musician for over 30 years (toured 22+ years opening for major recording artists and professional shows). I am now also the music ministry leader for a large local Christian church. I teach privately, and am the owner of these 2 local music stores (www.music101ohio.com). My father was both a professional performing artist and a high school and college music teacher. Music education and performance is our family legacy. I love to teach music, and appreciate the opportunity to serve.
What types of students have you worked with?
All ages 4 to 90! Many of my prior students went on to be public and private school music teachers, college music teachers, professional musicians, or are currently enjoying playing music in churches, or for private enjoyment and enrichment, play in community groups, and more.
Describe a recent event you are fond of.
"We" at Music 101 & Girt's Cortland Music 101 recently became highly ranked Qualified Education Service Providers for OHIO-ACE (*after-school child enrichment program)! We are excited and honored to participate.
A SPECIAL NOTE FOR OUR OHIO STUDENTS GRADES K-12:
We are proud to be a highly ranked State of Ohio "ACE" Qualified Educational Service Provider (Ohio After-school Child Enrichment program) - available to all qualifying K-12 public, private, charter, home-school students.
Use your child's OH-ACE Education savings account credits at any Music101Ohio.com location or for online lessons!
For more information about applying for Ohio's After-school Child Enrichment Program and Educational Savings account details, visit: https://www.aceohio.org/
Or find us directly on OH-ACE marketplace, at: https://www.aceohio.org/marketplace/201622
We enjoy watching our string and instrumental students perform in YSYO (*Youngstown Symphony Youth Orchestra).
Also: We are proud of our many talented students who just performed in the annual Music 101 Winter recital, hosted by our community Church!
Our Team of Professional Music Teachers, along with some of our students participate in an annual City Parade - and we are very proud of the music we play on our "award winning" floats! These type of community events help involve our students and teacher teams, and provide our community with a fun event, where we and our students can entertain!
What advice would you give a student looking to hire a teacher in your area of expertise?
Choose a teacher who meets your unique needs and goals. Do not accept a teacher who can not teach you to read and understand music, as well as play and perform. Music literacy is vital and should include you learning various styles of music you enjoy. Look for a well rounded teacher, then have fun learning and growing in your musical journey together!
Visit us online to view some of our community events!:
2022 Street Fair - City Parade (OH): https://www.facebook.com/GirtsCortlandMusic101OHIO/videos/1061669217826402
https://www.facebook.com/GirtsCortlandMusic101OHIO/videos/1410279182828752
2021 Cortland Fair - GCM teachers/students "pirates and princess" Parade float: https://www.facebook.com/GirtsCortlandMusic101OHIO/videos/2159258847550029
2020 Dixieland at the Girt's Cortland Music101 Pavillion Teachers/Students: https://www.facebook.com/GirtsCortlandMusic101OHIO/videos/266266211019626
2020 - City Mardi-Gra Music101Ohio Float, Teachers/Students: https://www.facebook.com/GirtsCortlandMusic101OHIO/videos/655324565061008
Dec. 2019 - Girt's Cortland Music101 Gingerbread walk carolers (teachers/students): https://www.facebook.com/GirtsCortlandMusic101OHIO/videos/863582660726179
https://www.facebook.com/GirtsCortlandMusic101OHIO/videos/601111617313677
Summer (June 2018) - Sports on Parade, City event - Music101Ohio Float - (students/teachers): https://www.facebook.com/GirtsCortlandMusic101OHIO/videos/2054333584824444
We Teacher Summers (commercial) Music101Ohio:
https://www.facebook.com/GirtsCortlandMusic101OHIO/videos/2056892114568591
What questions should students think through before talking to teachers about their needs?
Everyone has unique goals, time requirements, etc. - so be sure to make your needs known. Share! As a teacher I love to hear about what my students goals are. Years ago one male student wanted to learn to sing, in order to perform a song to ask his girlfriend to marry him! I have students who want to play in a school talent show, try out for a local or college theater shows, or audition for music school. Perhaps you just want to be a better player, study jazz, music theory and composition. I have met older adults who study music with the goal of preventing memory loss, improving motor skills, wanting to ward-off arthritis, or just to learn a new hobby (bucket list). Some parents bring their special needs child for music lessons to help improve focus and concentration. The study of Music is a discipline. Whatever your reason for wanting to study music, don't be shy to share your needs and goals. Whether your goals are to become a performer, or are more personal self-improvement, or just seeking enjoyment, a new hobby, learning music for health and wellness - we are here to help. All people are equally unique. Ask whoever you choose as your private instructor what they can do to help you toward your specific and unique goals.
---
Services offered