About
I offer customized guitar lessons tailored to your needs, e.g., technique, repertoire, and performance. I am an experienced, enthusiastic, patient, and friendly teacher. I work well with people of various ages, temperaments, and abilities so that each of them feels special, valued, and encouraged. I also can teach how to read music, rhythms, ear training, music theory, orchestration/arranging (from small combos to big bands), and the Kodaly method.
I am seasoned in teaching and performing, with plenty of routines on stage from the smallest pubs to the largest arenas, in multiple styles like jazz, musical, rock, pop, and gospel.
My motto shares the thoughts of Joe Diorio - he is one of my favorite guitarists and educator:
"Teaching is the highest thing you can do - helping people to help themselves or maybe fulfill their dreams."
My home studio is in Multnomah Village SW Portland, on 26th Ave, close to Lake Oswego/Tigard/Tualatin and Beaverton.
---
---
Details
Musical styles
Rock, Country, Blues, Jazz, Folk, Classical, Recommendations available
Guitar style
Acoustic guitar, Electric guitar, Ukulele, Recommendations available
Has instrument
Student who have a guitar, Student who don't have a guitar, but are planning to purchase one
Years experience
No formal training, No formal training; some self-taught experience, 0 – 2 years experience, 2 – 4 years experience, 4+ years of experience
Able to read music
Students who can read music staff, Students who can read guitar tabs, Students who cannot read music
Lesson length
30 minutes, 45 minutes, 60 minutes
Student's age
5 – 10 years old, 11 – 13 years old, 14 – 18 years old, 19 – 25 years old, 26 – 45 years old, 46 – 65 years old, Over 65 years old
---
Photos and videos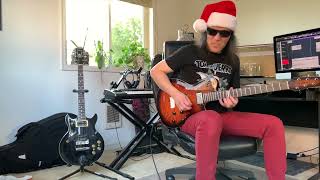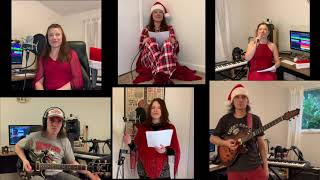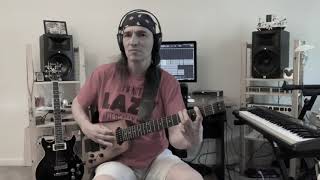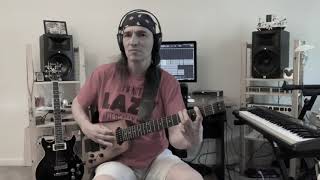 ---
Reviews
---
During COVID Atilla never missed a lesson, we continued via skype. I have taken lessons for more than a year & cannot recommend him high enough! He loves teaching, he has an amazing gift as a guitar player & as an instructor
---
Attila is a very talented musician and well versed in music theory. I also appreciate the way he tailors the lessons to what Im interested in, while still managing to teach me good technique and theory. Additionally, the transition to online lessons has been seamless and I still feel like Im getting a quality lesson over FaceTime! Highly recommend!
April 27, 2020
---
Attila is awesome! I highly recommend him.
---
Attila is skilled, patient, nurturing, good humored, and fun to learn with!
---
Attila is a dream teacher: talented, friendly, supportive, flexible, warm-hearted, and encouraging.
He combines a deep, life-long passion for teaching (unlike many other guitar teachers, he is not just biding time until his next gig), with a love of music, and an expertise with both beginners and advanced players. He is especially gifted with kids. My daughter loves her lessons with Attila!!
February 19, 2019
---
He has a unique approach to each client. He finds a way to teach you what you want to know and adjusts his teaching to your style and ability.
January 27, 2019
---
Frequently asked questions
What is your typical process for working with a new student?
I usually provide a trial lesson because a familiar atmosphere and mutual sympathy are essential at private lessons. We talk about the student's goals. I outline how (s)he could reach his goals. I try to pay respect to his/her musical preference. We plan the curriculum for the first couple of months.
What education and/or training do you have that relates to your work?
Education: - Master's Degree in Contemporary Music with an emphasis on guitar at Western Oregon University Monmouth, OR - Bachelor Degree with Honors as Jazz Guitar Performer and Teacher at 'The Liszt Academy of Music' Budapest, Hungary. Workshops with Garrison Fewell, Peter O'Mara, Dusko Gojkovic ************************************************************
Teaching experience: I have been teaching the guitar for more than 20 years, in every age and style except classical. I am an Adjunct Professor at Clackamas Community College, OR, and at BTA College in Budapest via Skype. I was an Adjunct Professor at Multnomah University I was a guitar teacher at the Nadasdy Kalman Art School in Budapest (age: from 6 to 18) for more than 20 years. I taught at Summer Workshops overall in Hungary.
Currently, I am a Guitar Adjunct at Clackamas Community College.
************************************************************
Performing: Jazz artist (solo/bandleader/session musician) at International Jazz Festivals, Clubs overall in the USA and Europe. Musical Theater: I have been playing the guitar in some big musicals at the Madach Theater in Budapest - Mamma Mia (current), Jesus Christ Superstar, Joseph, and The Amazing Technicolor Dream Coat, Webber Gala etc. since 2008. ***********************************************************
Studio work: as a session guitarist, arranger, and music director at different music recording
Do you have a standard pricing system for your lessons? If so, please share the details here.
- Free trial lesson - $65/60 minutes - $50/45 minutes - $35/30 minutes - Cancellation: - a make-up lesson is initiated if cancellation happens earlier than 48 hours - no make-up lesson or refund within 48 hours
How did you get started teaching?
When I was 13 and I decided that I want to be a musician. Later an idea started to grow inside me that I would like to pass on what I already know. So I started to teach in parallel with my music teacher training classes during my university years more, than 20 years ago.
What types of students have you worked with?
Starting from age 7 up to 100. You are never too old to rock!
Describe a recent event you are fond of.
I have an elderly adult student whose knowledge was pretty gappy, like cheese, when he started working with me. He started with 45 minutes but after a month or so he decided to switch for 60 minutes. He practices every day and he comes to every lesson very prepared. The results started to show soon. Now he plays not only more confidence but also creates better solos on the spot!
What advice would you give a student looking to hire a teacher in your area of expertise?
Meet me personally for a trial lesson to get a feel for me! A response to your request cannot answer all of your questions! Besides, although making music is a fun activity, it is also intimate. Therefore, I think it is crucial that the student and teacher are on the same 'wavelength' to work effectively. Watch the videos to see me playing.
What questions should students think through before talking to teachers about their needs?
- what do the lessons cost? - typically how long does it take to reach my goals? - what to expect during a lesson/how do the lessons go?
---
Services offered