Elizabeth Beck Violin Studio
About
🔸Are you looking for a violin teacher that is truly invested in your (or your child's) growth as a musician?
🔸Tired of a "one-size fits all" approach to learning the violin?
🔸Overwhelmed by the thousands of violin tutorials on Youtube? ( just HOW does vibrato work anyway?!)
🔸Needing help with audition prep for Texas All-State/Regional orchestra auditions?
If you answered yes to any of these questions, rest assured, you've come to the right place!
🔹 As a New York City conservatory-trained violinist with over 15 years experience teaching students of all ages and backgrounds, I teach my students how to:
🔸 Develop and learn new techniques in fun ways that are unique to how they learn
🔸 Practice effectively by themselves while having the right tools to figure things out
🔸 Confidently play their pieces and/or excerpts in auditions and recitals
🔸 Have fun playing pieces from different time periods and genres
🔺 Studio Location: Fort Worth, TX
🔺 Online lessons offered
🔸 Please kindly note my pricing before requesting a meet-up:
$70 - 60 minute lessons
$60 - 45 minute lessons
$50 - 30 minute lessons
🔹 Invoices sent every 5 weeks
🔹 10 lesson package to be completed within 90 days available for adult students only
🔸Want to know more about me? Check out my website at: www.elizabethbeckviolin.com
---
Highlights
Payment methods
Venmo, Zelle
---
Photos and videos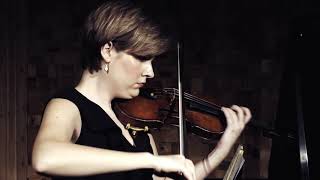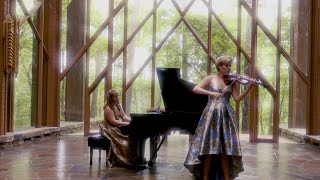 ---
Reviews
---
Elizabeth is the best teacher my 14-year old daughter, M. has ever had (she had 3 previous teachers). The transformation I've witnessed in my daughter since she began taking lessons with Elizabeth is unbelievable. Her technique improved so much that M. was able to move up to the more advanced orchestra in school. She now has passion to practice because Elizabeth demonstrates everything so well and explains so clearly. Elizabeth is completely invested in my daughter's growth as a musician and also as a person. That means a lot to a teenager and it shows.
July 26, 2023
---
As an adult beginner learning violin, I was very nervous about learning to play due to my late start. Elizabeth was able to put me completely at ease, she is very patient and kind. Thanks to her approach of teaching technique in a fun and engaging way, I have reached my goal of playing violin with more joy and ease!
July 24, 2023
---
Services offered