About
Greetings,
My skills are best utilized in teaching students who can read music and have at least 2 years of study, piano prep or advanced techniques. I enjoy working with people from all backgrounds and relate well with anyone with an appreciation for music; children are very imaginative and easy to work with.
Students should have the following:
a) a minimum of 1-2 years instruction
b) must own a piano or electric keyboard, with daily access for practice.
c) can read music
d) prefer students 8yrs or will accept younger accomplished students
I choose to teach college prep, as adjunct instruction or those with intermediate to advanced keyboard skills. I create champions. My approach results in a fine artist, secure in the craft, technical articulation and practice methods.
My methods are passed down from great German masters. I was fortunate to have instructors trained at Julliard and conservatories at Stuttgart, Berlin and Munich.
I studied with official Steinway Artists. The methodology is structured around classical techniques which transcend all genres of composition: jazz, classical or pop repertoire.
I believe the student should have a choice in what they play, so the decisions are mutual; this makes learning more enjoyable. My pupils will be capable of comfortably playing any style of music.
I truly enjoy giving lessons and sharing the gift of music with others. I have space on the weekend and some week nights at this time. Please feel free to give me a call so we can discern your goals at the keyboard.
While music provides endless hours of happiness and joy, it is a talent requiring much patience, the will for precision and seriousness. I am very relatable and have a lot of fun during my lessons. I do have a sense of humor and I think we will have a mutually beneficial life experience.
Look forward to working with you or your student.
Sincerely,
Wayland Stephens
---
Highlights
Payment methods
Cash, Check, Venmo
---
Details
Years experience
No formal training; some self-taught experience, 0 – 2 years experience, 2 – 4 years experience, 4+ years of experience
Lesson length
30 minutes, 45 minutes, 60 minutes
Student's age
11 – 13 years old, 14 – 18 years old, 19 – 25 years old, 26 – 45 years old, 46 – 65 years old, Over 65 years old
Student has instrument
Students who have a piano, Students who have a keyboard
Interested musical styles
Classical, Jazz, Pop, I can make recommendations
---
Photos and videos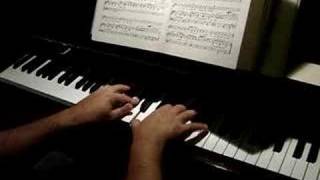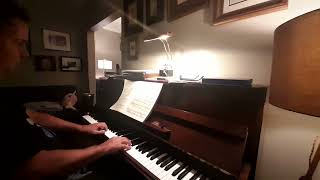 ---
Reviews
---
I have only had two lessons but Wayland is very patient with my lack of left hand/right hand coordination.
---
This is my third attempt at learning how to play the piano and this time Im loving it! Its all because of Wayland! He is an outstanding teacher. Ive learned more about piano in the last 6 months than I ever have before. I would highly recommend Wayland as a piano teacher.
June 30, 2021
---
Wayland has been teaching my 9 year old son to play the piano for almost a year. He is a very nurturing and kind teacher and is patient with children. My son enjoys his lessons very much.
June 30, 2021
---
Wayland made excellent progress with the girls. They had very little progress after 2 years with the previous teacher. By the first year with Wayland they were playing Bach and Clementi. We were lucky enough to spend 2 years with Wayland before we moved out of town. After which Little Marjorie was later qualified for a full music scholarship.
Their second teacher acknowledged their technical abilities and said they must have come from a really great teacher. It was a pleasure working with him.
June 09, 2021
---
Frequently asked questions
What is your typical process for working with a new student?
I like to have a phone interview (approximately 15-30min) to establish the criteria needed to instruct you in the best way to meet your goals.
The study and practice of music is highly subjective and entirely dependent on the student's level of experience and motivation. I am going to provide a good foundation to all my students in technique, sight reading, and a relaxed approach with the instrument.
You may begin with basic scales or hand excersizes to reinforce strength and dexterity in the fingers. You may be ready to tackle your first pieces or even come in with something you want to learn. I am very flexible in allowing the student to select which pieces we work on.
What education and/or training do you have that relates to your work?
18 years of classical piano and jazz training.
5 years of study under Steinway Artist, Dr. Andreas Klein.
4 year scholarship to HBU for piano performance and double the hours required for that degree.
Experience with students from 5 to 65.
Do you have a standard pricing system for your lessons? If so, please share the details here.
I provide 60 minute lessons for $70USD.
I provide 30 minute lessons for $50UDS
If it is feasible, you may come to my home studio. Want lessons twice a week? We can discuss a discount in that case.
How did you get started teaching?
I have been playing or studying piano daily for the last 45 years. I am at a place in my career, where I want to do something more meaningful. I have taken students over the years ad hoc. I've never lost a student with the exception of their having to move away. Some of my students have gone on to receive scholarships in piano performance.
What types of students have you worked with?
My first students were older beginners, say in the 50-65 range. My later students have had some exposure to music but were around 10-16. I also have experience with some toddlers and the 5-7 range. At ages 5-6, the attention span is still limited, but it is possible to lay the foundations for a long and happy musical life.
Describe a recent event you are fond of.
I found out one of my students got a full music scholarship. I play for weddings, receptions and company functions.
What advice would you give a student looking to hire a teacher in your area of expertise?
There is a lot of repetition and minutia involved in playing or understanding music. I may practice a piece 50 times or 300 times until I am satisfied. I may need to remind you of something 100 times, but I don't mind because it is part of the process.
The minutia comes from learning the difference in your mind's view of the instrument versus your brain. Music performance is a fine motor skill. You don't think of everything you do when you're driving a car, or using a screw driver, but with practice, music can be the same way. You are working with your fingers so the movements are much finer and delicate than driving a car. Once you conquer the wondering or confusing positions of the mind, your brain and feelings will take over. The act of making music is a feeling thing. The task of separating your conscious mind from the act of expressing something through the brain creates happiness. This may sound complex, but it is actually quite natural to individuals dedicated to practice.
What questions should students think through before talking to teachers about their needs?
Do you have an instrument? If you do not, do you belong to a church or school where you may be allowed to practice. There are many keyboards and pianos available on Craigslist, Facebook Marketplace and NextDoor. I am more than willing to assist you in finding an adequate instrument whether you take lessons or not.
Practice and repetition cannot be isolated to an hour lesson, but requires a keyboard or piano somewhere within reach. Practice makes perfict, and if you don't have an instrument to play on, there is little since in taking up the instrument. This is one of the most common mistakes I see with people seeking to learn the art of the keyboard (not having access to a keyboard). This is most certainly true.
---
Services offered