About
Marcus Hicks is a Mixed Martial Artist with over 15 years experience in Brazilian Jiu-jitsu, Boxing, Wrestling, Muay Thai and all aspects of strength and conditioning training. He has successfully competed at the highest levels of the sport. He is a world champion in Brazilian Jiu-Jitsu as well as a professional boxer, who as fought on the some of the world's largest stages, such as, Madison Square Garden.
I love helping people reach there goal and giving them the confidence to know they can protect themselves in any situation
---
---
Photos and videos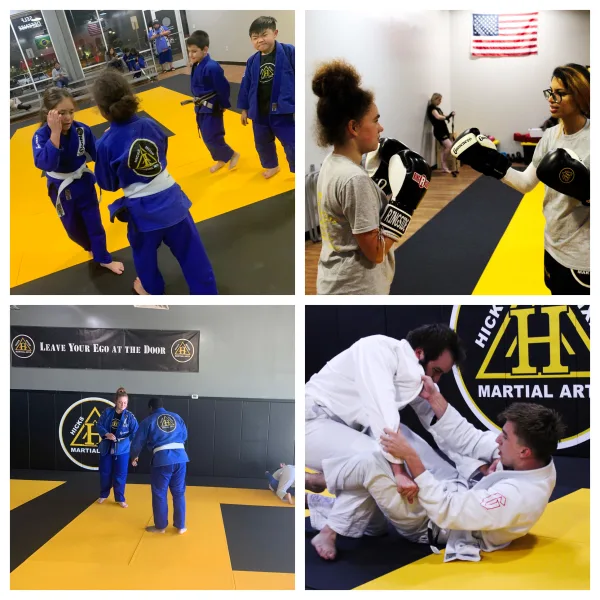 ---
Reviews
---
Marcus Hicks is the best in the business. His complete coaching, attention to detail, total committment to his clients is second to none. Coach personally teaches each and every class. He makes sure that each person his getting what they need from the classes and is truly a great coach. Coach Hicks mentors the youngsters and teaches them not just skills on the mat but skills for the young futures.
If you are looking for incredible coaching whether it be Brazilian Jiu Jitsu, boxing, or MMA look no further this is where you want to be.
The very best in Texas!!
December 17, 2016
---
Coach Hicks is by far the best MMA, Boxing and Brazilian Jiujitsu coach that Ive ever had the pleasure to learn from. If youre looking for a coach who truly cares about your well being, whether youre in a street confrontation or at a tournament, coach Hicks is your man! He goes above and beyond the call of duty because at HicksMMA, youre not just a student... Youre family.
December 15, 2016
---
Coach hicks goes up and beyond for his gym and his students. He cares about you and your progression no matter what your goals are. I couldnt imagine going to another gym after having been around his coaching and mindset.
December 14, 2016
---
Joining HICKS MMA was the best decision my husband and I have made when it comes to our fitness. Coach Hicks runs a tight ship and puts together a class that will transform you physically an mentally.
The family atmosphere is amazing and the team really works together to push one another. I am proud to be a member of HICKS MMA and would recommend anyone looking for a true team atmosphere to join us for a class!
December 14, 2016
---
I learn a ton of technique from Coach Hicks in a short amount of time. Hes a great coach and is very knowledgeable. I know I can defend myself and family if needed all because of his guidance.
December 14, 2016
---
Frequently asked questions
What is your typical process for working with a new student?
All new students are evaluated to determine their fitness and skill level. We always start with a solid foundation & build from there.
What education and/or training do you have that relates to your work?
I'm a 2nd Degree Black Belt in JiuJitsu. I am also a professional boxer and MMA fighter. I competed for the WEC at the highest levels & won the Dallas Golden Gloves Open Division. I am also certified to teach Muay Thai, wrestling, strength & conditioning and self defense.
Do you have a standard pricing system for your lessons? If so, please share the details here.
Prices vary on a several factors:
1) Art being taught
2) length of lesson
3) number of sessions purchased
How did you get started teaching?
I got started in jiujitsu to learn self defense for myself & my daughter. My only goal was for her to be able to protect herself in any situation.
What types of students have you worked with?
I've trained students from all walks of life and all ages.
1) children with ADHD & autism
2) moms getting back into shape after giving birth
3) fighters who need help making weight
4) strength & conditioning for professional athletes
5) older adults with Alzheimer's & parkinsons
What advice would you give a student looking to hire a teacher in your area of expertise?
I'd say find someone that cares and that wants to help you improve, not just make money.
What questions should students think through before talking to teachers about their needs?
What are your goals?
Does the person have a proven record with people in your situation ?
---
Services offered