Deffenbaugh House Of Music
About
Whether you are a beginner looking to explore Music for the first time, a returning student or an advanced player. My proven methods will have you playing to your full potential in no time.
I enjoy helping people discover music in new and exciting ways. I help them discover ways of learning that are universal and that speed up the process.
---
---
Details
Years experience
No formal training, No formal training; some self-taught experience, 0 – 2 years experience, 2 – 4 years experience, 4+ years of experience
Able to read music
Student can read music, Student cannot read music
Lesson length
30 minutes, 45 minutes, 60 minutes
Student's age
Under 5 years old, 5 – 10 years old, 11 – 13 years old, 14 – 18 years old, 19 – 25 years old, 26 – 45 years old, 46 – 65 years old, Over 65 years old
Student has instrument
Students who have a piano, Students who have a keyboard, Students who have neither
Interested musical styles
Classical, Jazz, Pop, I can make recommendations
---
Photos and videos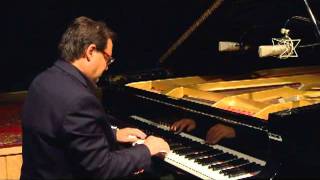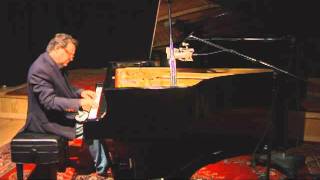 ---
Reviews
---
Reviews ​I interviewed pretty much every music teacher in Alexandria before deciding to go with Mark. There are two types of music teachers Ive found - amateur musicians who play guitar in their own band and think they can teach any musical instrument, and professional music teachers who dont have a lot of musical authority. Mark is a musical authority - a professional musician, with solid credentials, and hes an excellent teacher. I really feel like Im training from a master and not just from an old-fashioned teacher whos stepping me through an instruction routine. Hes been able to bring me up to speed on piano very quickly with no pressure. He explains musical techniques and concepts so that theyre clearly understood and easy to learn.
September 12, 2017
---
Frequently asked questions
What is your typical process for working with a new student?
I treat each student as an individual. They all come with their own experiences talents and areas that need improvement. I work to motivate them and to encourage them to excell.
What education and/or training do you have that relates to your work?
Mark Deffenbaugh is an innovative, and provocative Jazz Artist and Educator. As a keyboardist, composer, and producer he has turned the heads of many of the most talented and famous personalities in Jazz, Rock, Hip Hop, and R&B. Mark started his career early, playing gigs, in the Washington D.C. area, starting at the age of sixteen. Within a few short years he had numerous live and television performances to his credit. While attending The Berklee College of Music, Mark studied with, Jazz Great Gary Burton. Gary took Mark under his wing, and became an important figure in Mark's life. Through this relationship Mark developed relationships with such names, as McCoy Tyner, Michael Brecker, Peter Eirskin, John Schofield, Carla Bley, Makoto Ozone, Steve Swallow.and others. Mark Returned to the Washington D.C. area after an injury to his hands. He spent many years rebuilding his chops, and working as a studio engineer, and producer. Mark has composed hundreds of pieces of music, including a Sonata for Vibraphone, and Guitar, numerous pieces for the various world famous acts, and groups that he has worked with over the years He has also been responsible for lyrics, and arrangements for live shows, and recordings that have included the most recognizable names in the popular music world. Mark served as the Musical Director of The Ben E King Stand By Me Foundation for five years. His list of performance, credits include, Ben K King, The O'jays,Baby Washington,Loyd Price,Gary USBonds,Chuck Jackson, Bill Pinkney (The Origional Drifters),Little Anthony, and The Imperials,Bobby Bennett, The Spinners Fay Hauser-Price Clifton Davis, Don Gardner, Jerry Butler, Gene Chandler, Louis Price (Former lead singer The Drifters/Temptations) Beverly Crosby, Mavis Staples, Richard Roundtree (Shaft), Speedo and Cadillacs, Peabo Bryson, Shirley Alson Reeves (Shirelles), Charley Thomas (Drifters), Martha Reeves (formerly of the Vandellas), Freda Payne, Gerald Alston (Manhattans), Blue Lovette (Manhattans), Chuck Barksdale (Dells), Vern Allison (Dells), Dennis Edwards (formerly of the Temptations), Harvey Fuqua (Moonglows), Maxine Brown. Mark is currently producing, new music for a solo project, and has founded the experimental Jazz group Kaos Theory. He is also the CEO of DreamLand Records, an independent record label dedicated to Jazz, and Electronic Music, located in the Washington D.C. area. .. ..............
Do you have a standard pricing system for your lessons? If so, please share the details here.
30 Min. Lesson $35.00
45 Min. Lesson $55.00
60 Min Lesson $70.00
How did you get started teaching?
I started teaching drums when I was 16 years old. My first student was the brother of the bass player in my first band. Their mothe was a professional singer and thought that I would be a good teacher for their son. Later I did many clinics while playing in The Air Forse Band. I have been teaching in some capasity ever since.
What types of students have you worked with?
I work with students of all skill levels ages and experience.
Many of my students are now professional musicains and music students.
All are welcome.
Describe a recent event you are fond of.
One of my favorite events is Art On The Avenue. It takes place in Del Ray Virigina. It combines music and art from all over the Washington DC area. I look forward to it every year.
What advice would you give a student looking to hire a teacher in your area of expertise?
Look for a teacher that has a great education in music and who is a professional musician. Experience is the best teacher.
What questions should students think through before talking to teachers about their needs?
What are their goals?
How do they best learn?
What style of music are they interested in?
---
Services offered